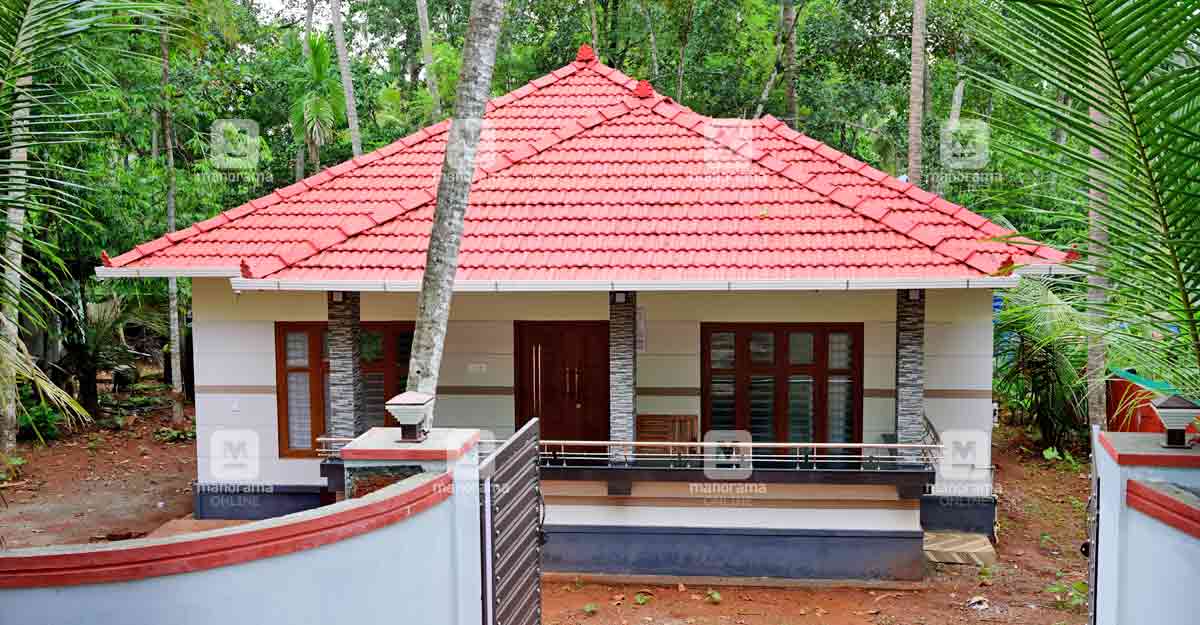 Abdul Hakeem and family, who hail from Kottakal in Malappuram, Kerala have proved that anyone could build their own house with just a bit of technical knowledge and lots of determination and courage. They are incredibly proud that they could complete their dream home on a very meagre budget of Rs 10 lakh.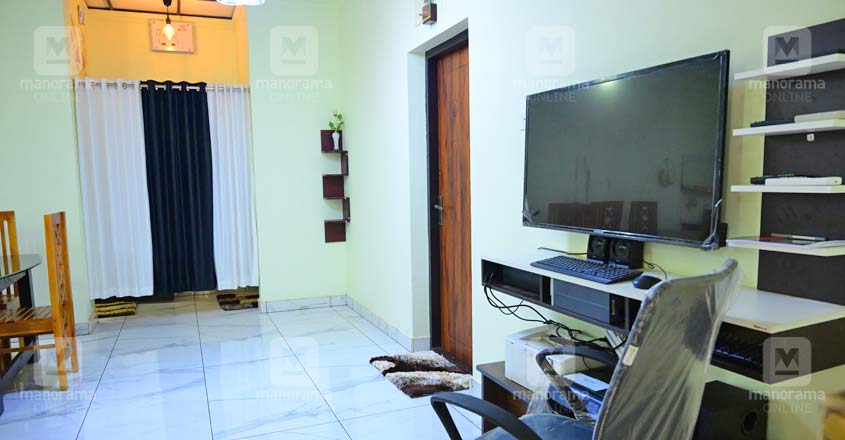 "I am an expatriate. When I decided to return home to build a house of our own, I wanted it bear our unique signature. My father Abdul Hakeem prepared the initial plan. He had designed the interiors as well. The necessary sanctions were secured and we entrusted the construction to D & E Architects, a firm based in Kottakal. After the structure was completed, I took over the wiring, plumbing and painting jobs. So, we could save a significant amount of money as we didn't have to hire labourers from outside," says Abdul Hakeem's son Salman.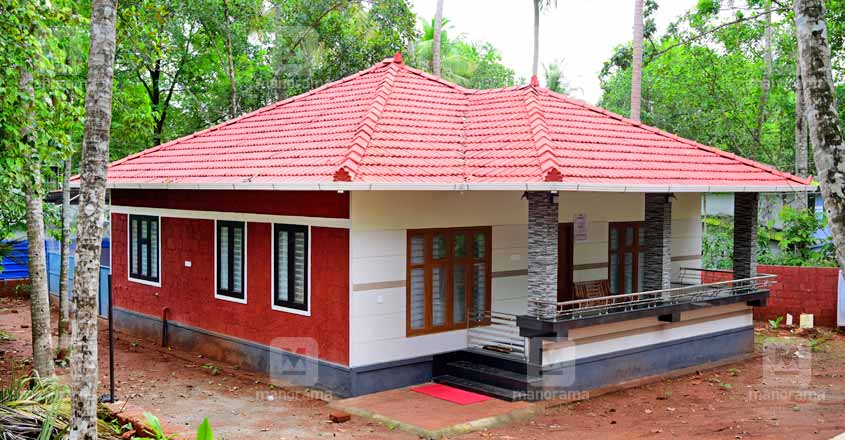 Truss work is installed on the roof without concrete proofing. Meanwhile, the NCP sheet ceiling prevents the hot sun rays from entering the house. This keeps the interiors cooler than the regular concrete houses.
The quaint house, designed in 1300 sq ft, has a sit-out, living and dining areas, kitchen, two bedrooms and a common bathroom.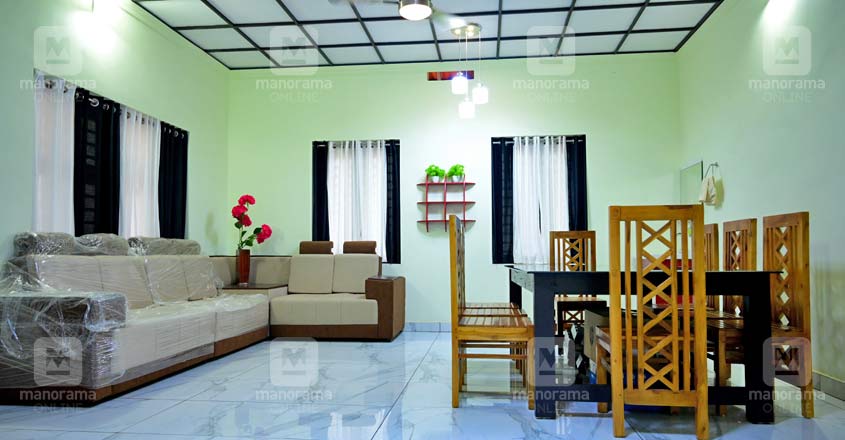 The living and the dining areas are designed as an open hall. This makes the interiors look vast and spacious. The dining table with glass top can easily accommodate up to eight guests.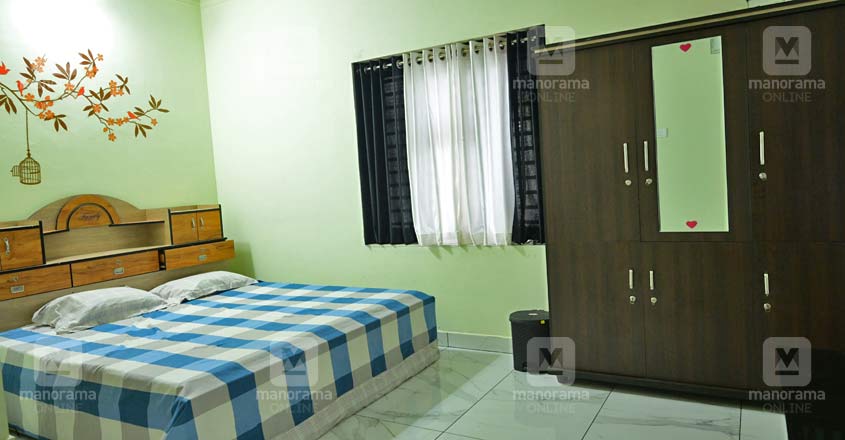 The cupboards in the bedrooms are done using fabrication. A wall each is decorated with attractive stickers in the bedrooms.
Meanwhile, the kitchen cabinets are done using aluminium fabrication. A mini dining table is arranged in the work area as well.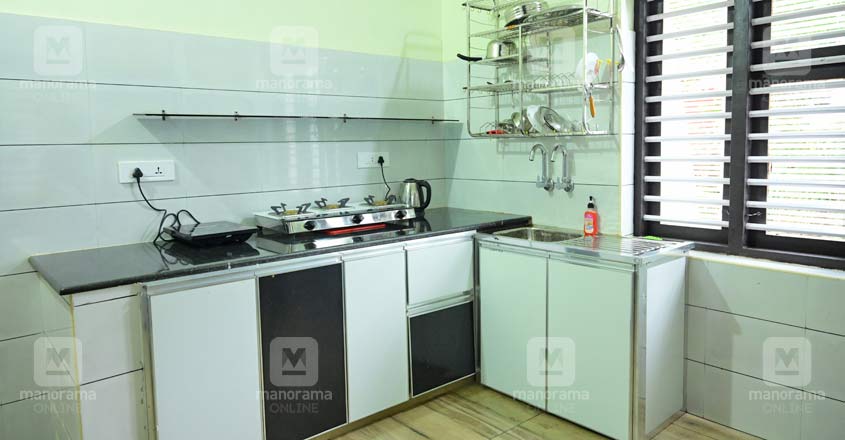 The construction of the structure could be completed on a budget of just Rs 10 lakh. However, the family decided to spend some money to design the interiors amazingly. Most furniture pieces were purchased online. The family says they got amazing discounts as well. Both bedrooms are air conditioned. So, an additional Rs 7 lakh was spent for furnishing.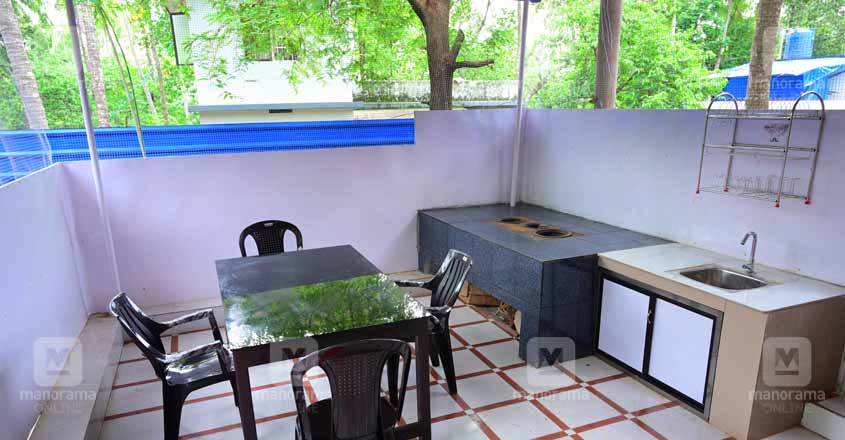 The fact that the family members took up some important jobs like plumbing and painting helped them save the labour charges. Besides, they bought stylish furniture from the online sites that offered amazing discounts. The use of timber is limited. Concrete frames have been installed on the doors and windows. Light points are directly installed without false ceilings.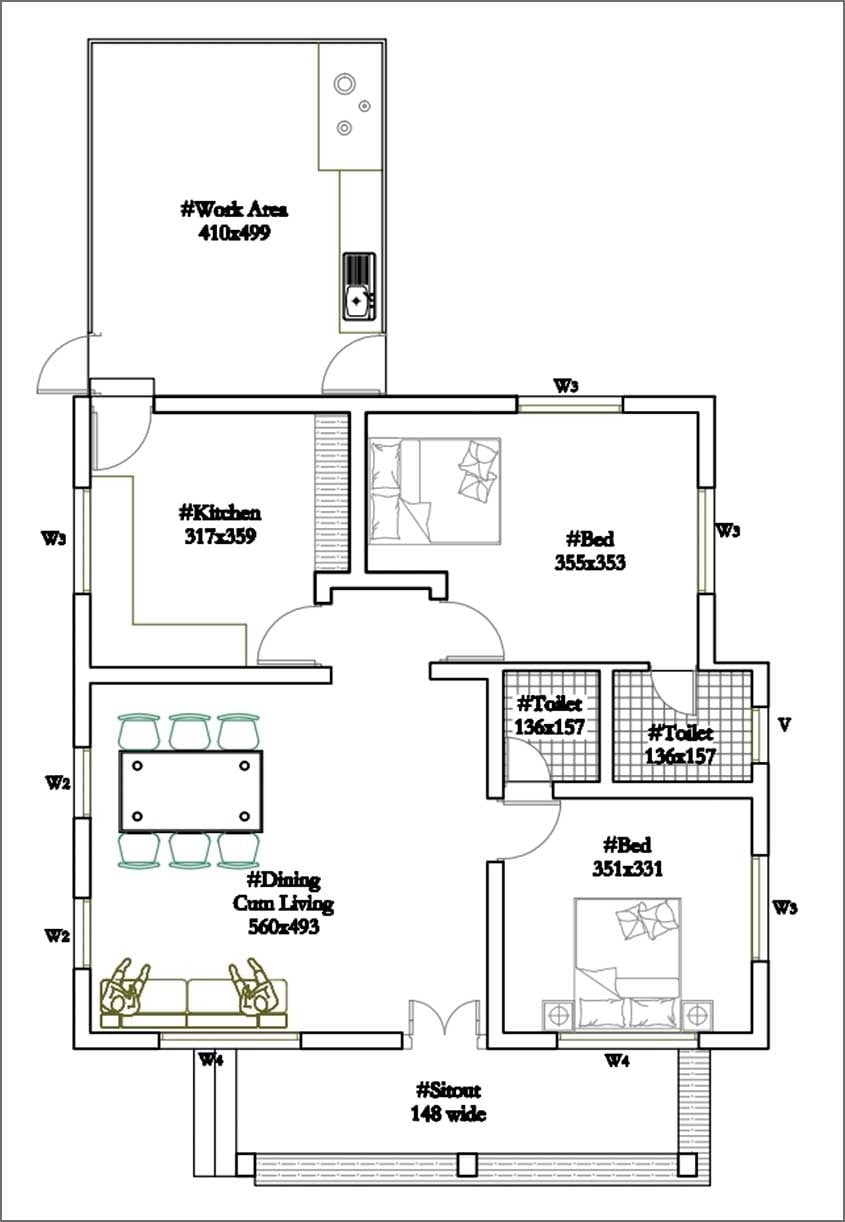 Project Facts
Location – Kottakal, Malappuram
Area – 1300 SFT
Owners and designers – Abdul Hakeem and Salman
Mob – 9497204911
Construction cost – Rs 10 lakh
Total budget – Rs 7 lakh