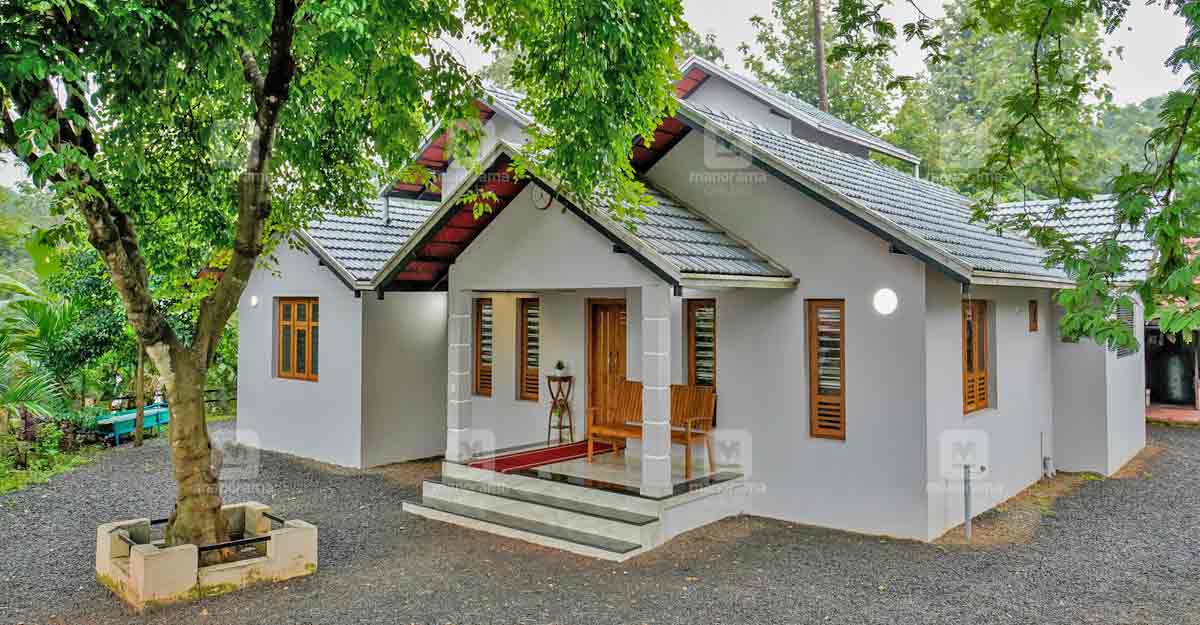 Kamaal, a school teacher in Payyanad near Manjeri, feels extremely proud as he spends each moment in his brand new house. It was one of his former students who designed this simple yet elegant abode for his favourite teacher.
The family had been living in Kamaal's old ancestral home. However, the house had to be demolished as time began taking a toll on the structure. The new house, with all modern facilities and spacious interiors, stand on the same plot. The family wanted a minimal and single storey house with all the required facilities on a limited budget. The designer had prepared the perfect plan by catering to the likes and interests of the family members.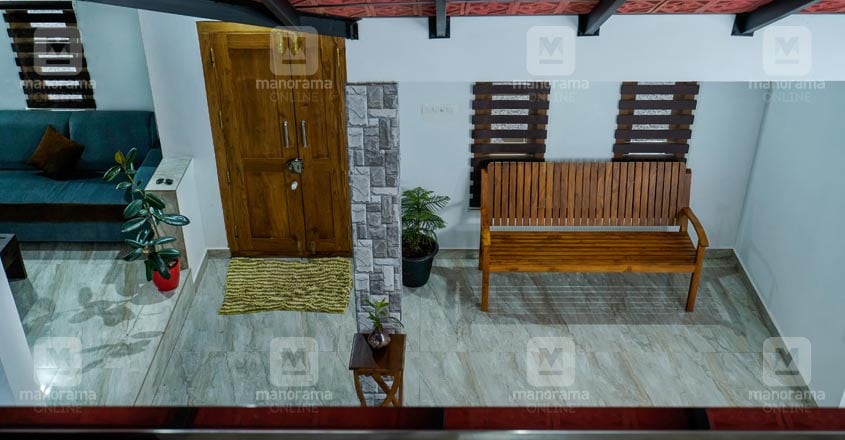 Old roofing tiles are reused on the GI truss roof. Meanwhile, a layer of designer tiles are used just below it to reduce the heat inside the house. Besides, it adds a classy look as well. As the ceiling is done in double height, a mezzanine floor too has been added to arrange the facilities of a double storied house.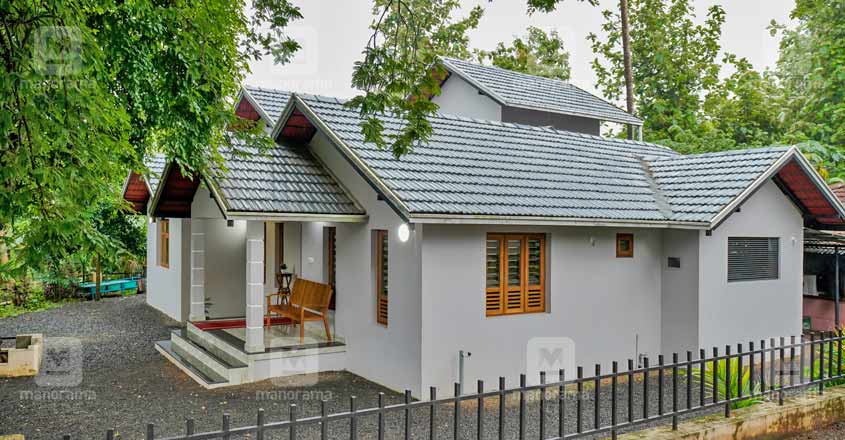 This fabulous abode, designed in 1450 sq ft area, has a sit-out, living and dining areas, mezzanine study area, three bedrooms and kitchen. The interiors are designed in the open style which makes the spaces look vast. Vitrified tiles in grey finish are used for flooring in this beautiful house.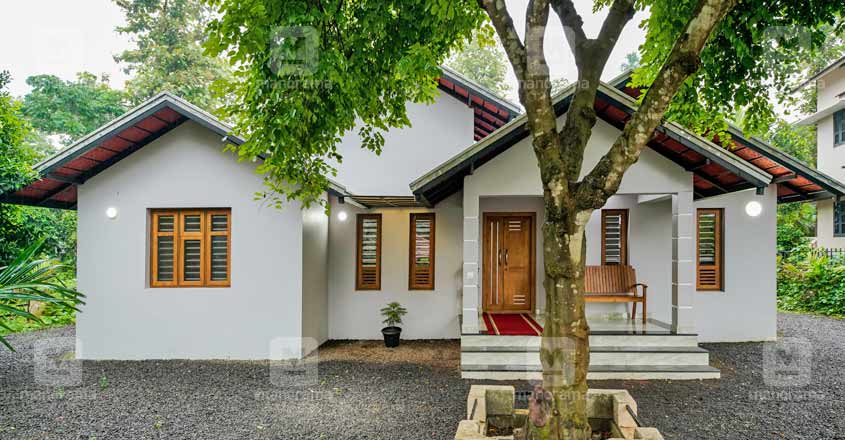 The mezzanine floor is constructed just above the dining area. This space has been turned into kids' study area. Lot of sunshine and cool breeze enter the house through the huge windows that line the wall here.
The stairway, designed in the suspended style, is quite eye-catching. Stainless steel cables are used as handrails here.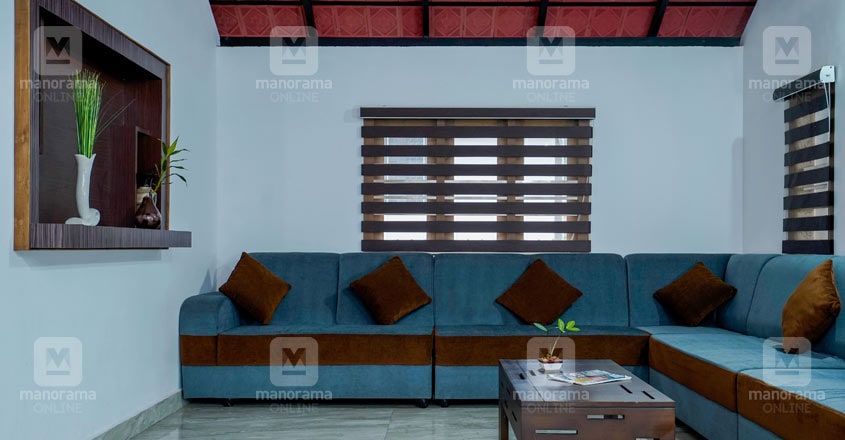 Two bedrooms are bath-attached. Besides, there is a common bathroom as well. The bedrooms have enough storage spaces and other required facilities.
The kitchen cabinets are done by doing aluminium fabrication on ACP sheet. Meanwhile, granite is paved on the counter top.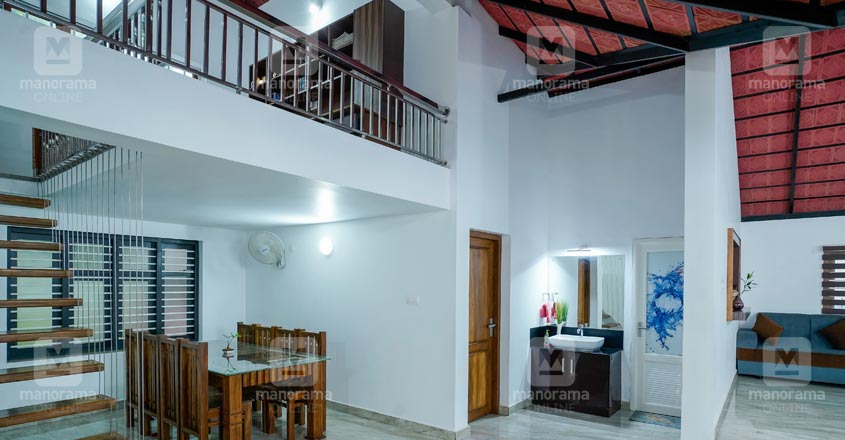 The construction of this splendid house, including the structure and furnishing, was completed on a minimal budget of Rs 19 lakh. Meanwhile, the designer Safeer, is elated that he could design the perfect home for his teacher. Interestingly, many of Kamaal's friends and relatives, impressed by the stylish house, have decided to entrust the construction of their houses to Safeer.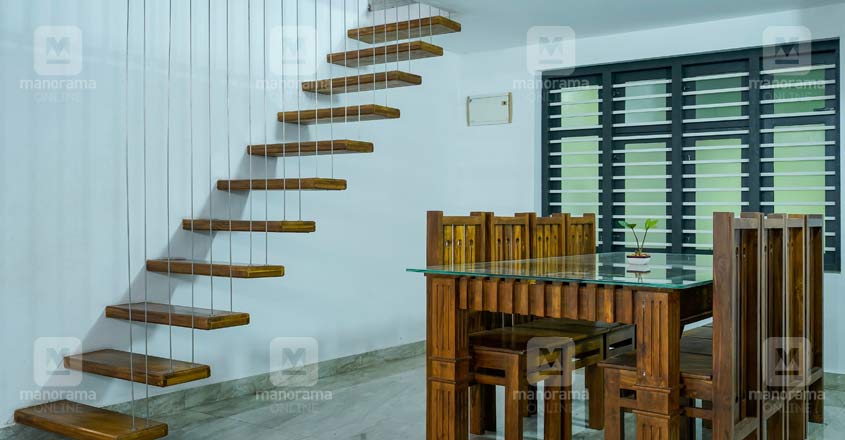 Among the multiple factors that helped in reducing the expenses, minimal furnishing played a vital role. Unnecessary decorations like false ceiling and panelling are avoided. The trees on the plot were used for the wood works. Roofing tiles from the old ancestral home have been reused here as well. The aluminium fabrication technique has been mostly used to furnish the kitchen.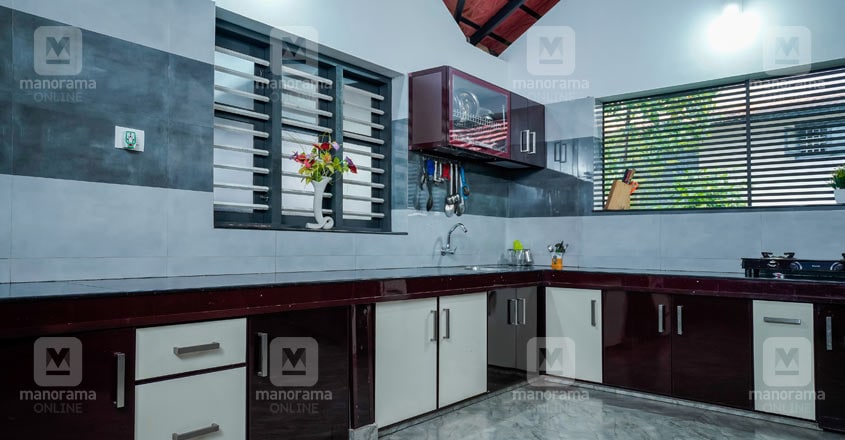 Project Facts
Location – Payyanad, Manjeri
Plot – 55 cents
Area – 1450 SFT
Owner – Kamaal
Design – Safeer Edalodi
The Base Concepts, Manjeri
Mob – 97444 35000
Budget – Rs 19 lakh
Completion year – 2019
Picture courtesy – Akhil Komachy