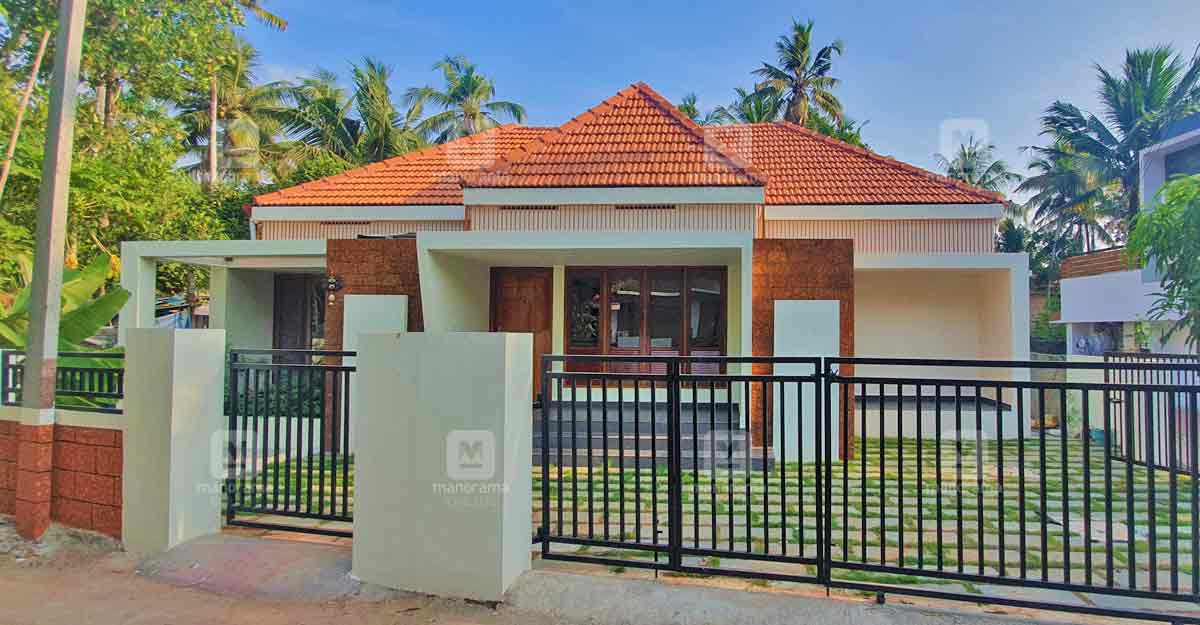 Pramod Sasidharan and his family are thrilled to share their experience of building a beautiful house in Thiruvananthapuram, Kerala, on a reasonable budget of Rs 22 lakh. Interestingly, the fabulous abode that has all the modern facilities stands on a mere 5 cents plot.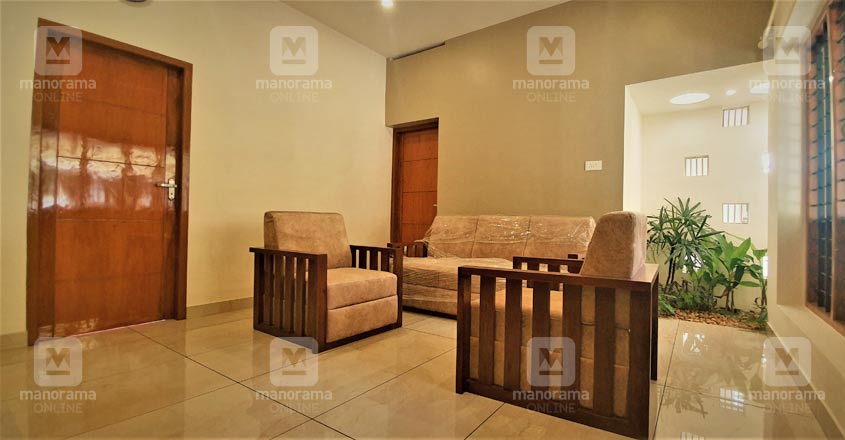 It was proper planning and amazing design that helped them build the house of their dreams. "We were determined to limit the budget below Rs 25 lakh. The plot is just 5 cents; but we wanted a house that doesn't have congested spaces," says Pramod.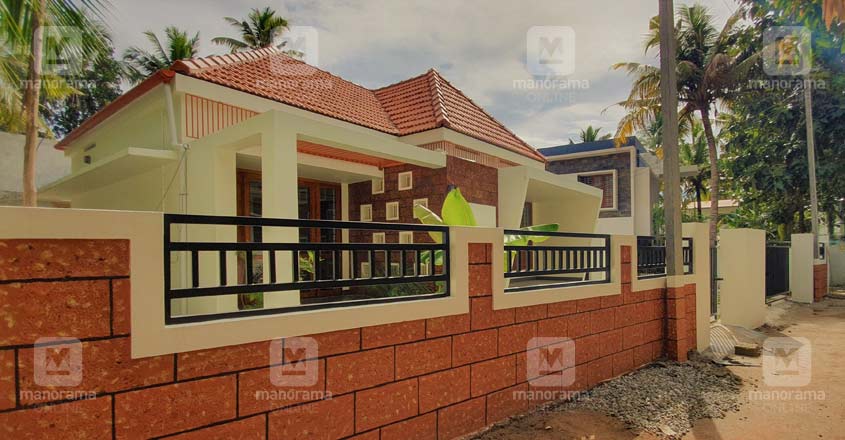 The flat roof allows the owner to build an additional floor, if required, in the future. Meanwhile, the classy Mangalore roofing tiles are paved on the truss roof. This feature adds a traditional look to the elevation. Besides, it reduces the heat inside the house. Moreover, this space could be used as a utility area as well.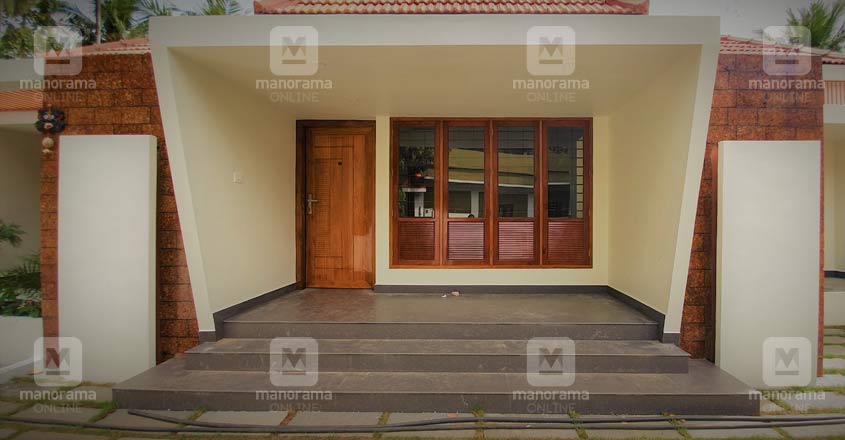 Built on a 1200 sq ft area, the splendid house has a quaint sit-out, living area, dining space, kitchen with a work area and two bath attached bedrooms.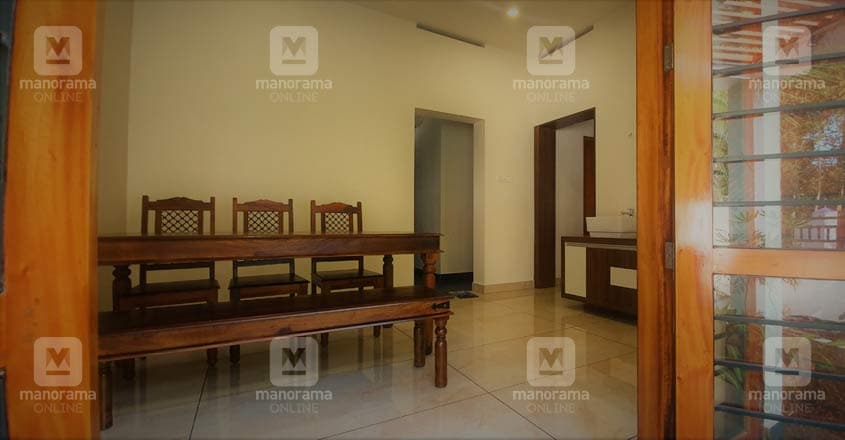 The structure is built by leaving enough space for the front yard and a parking space too. Natural stones and grass are paved on the yard in alternate layers. The laterite cladding wall adds the perfect contrast to the exteriors. Besides, there are breathing walls too to ensure amazing cross ventilation in the house. Meanwhile, the air holes are secured with nets to keep away the mosquitoes.
The dining table is classy and has a bench on one side. The glass door in the dining area opens to the landscape outside. This dining – patio area could be converted into a really spacious hall when this door is opened. This vast hall is the perfect place to host parties or gatherings.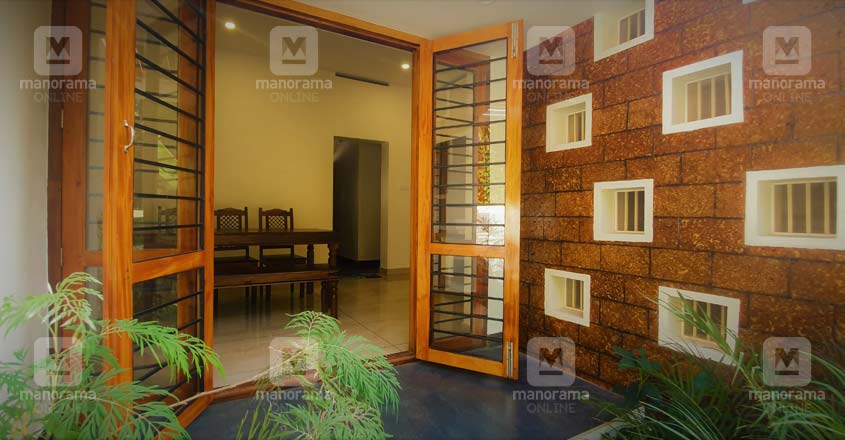 The bath-attached bedrooms have in-built wardrobes for storage. Meanwhile, the kitchen cabinets are furnished with marine plywood and laminate finish. The counter top in the kitchen has been paved with granite.
Interestingly, the construction of this amazing house, including the structure and the furnishing, was completed on a reasonable budget of Rs 22 lakh. It amounted to just Rs 1800 per square feet even when no compromise was made on the quality of the building materials. Meanwhile, the family is happy that they could build their dream home well within the planned budget.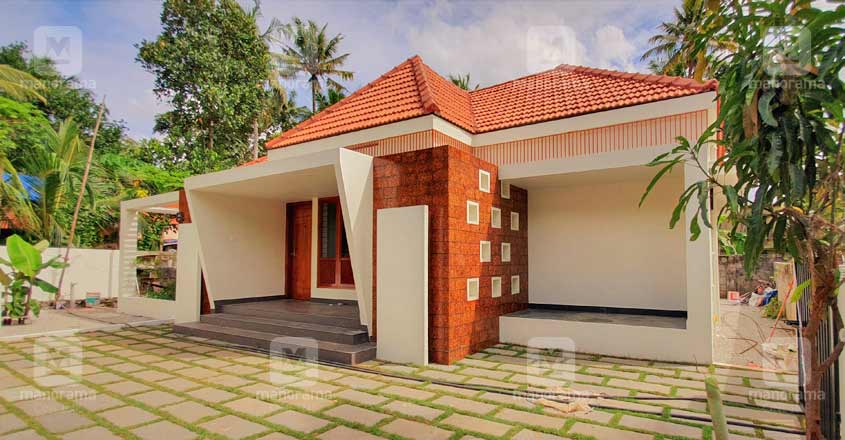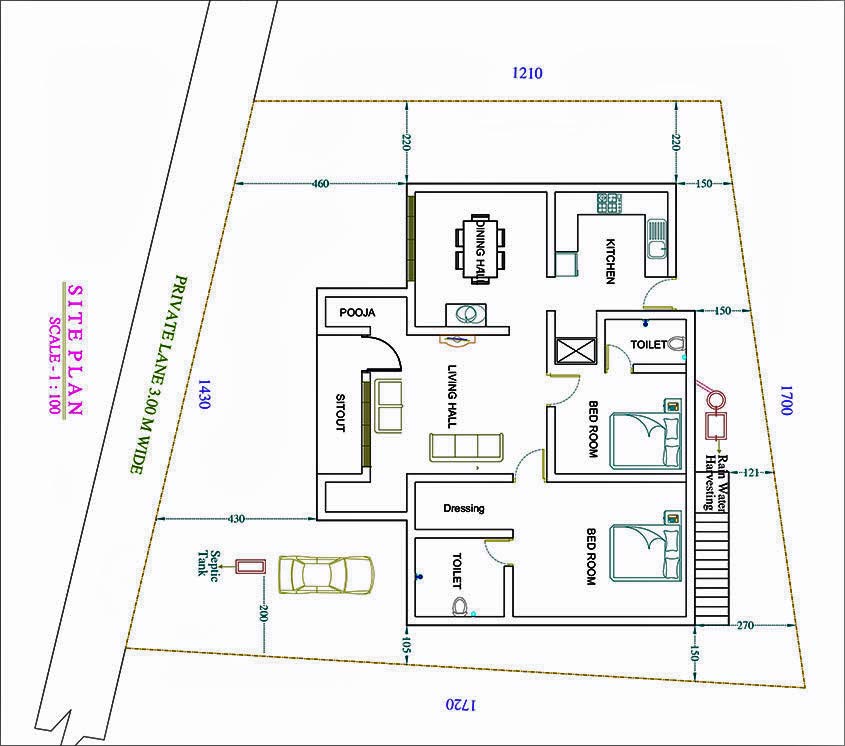 Project Facts
Location – Trivandrum
Plot – 5.5 cents
Area – 1200 SFT
Owner – Pramod Sasidharan
Designers – Manoj M, Vishnu
Mcube Designs, Trivandrum
Mob – 9061493637
Completion year - 2020