It was on a trip to Malaysia that the owner of this beautiful house Sunny had met designer Anoop. The duo soon became close friends and Sunny didn't have to look for another designer when he decided to build a new house. The house that exudes the elegant charm of the contemporary architecture stands on a 10 cents plot near the Cochin International Airport in Kerala. The simple interiors are equipped with all the required facilities. There is a separate entrance from outside to the upper floor.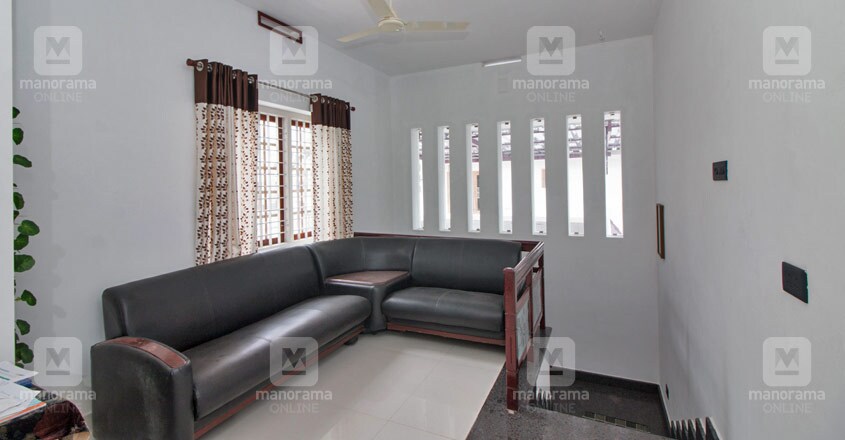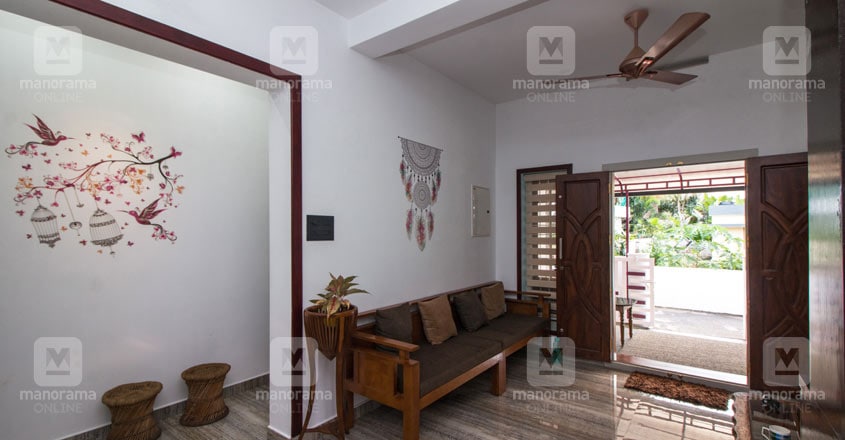 Designed in 2851 sq ft area, this fabulous abode has a spacious sit-out, well furnished formal and family living areas, kitchen with a work area, dining space, four bedrooms, upper living area and a balcony. As the area is densely packed with lots of houses in the neighbourhood, special design features are installed on the elevation to let in natural light and air.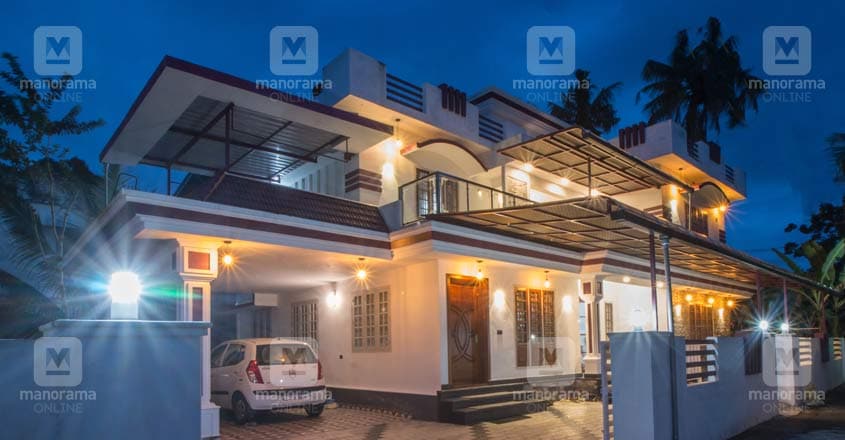 The simple yet classy interiors are furnished with chic furniture pieces. The wardrobes and the cupboards are made of Malaysian violet wood.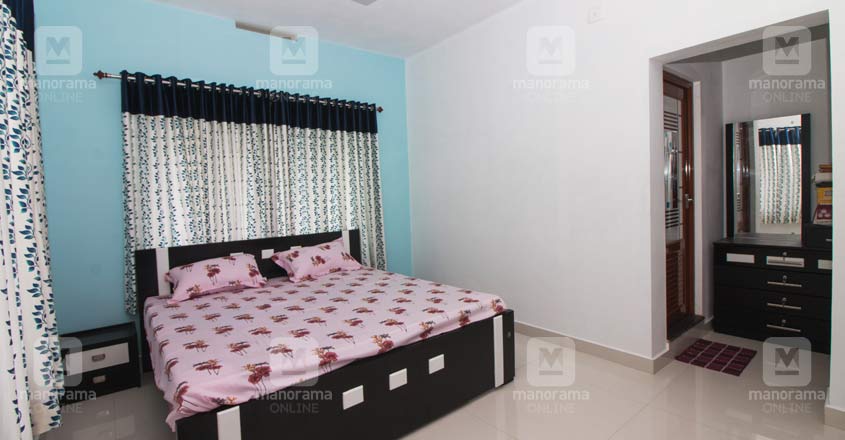 The ceiling is plain without any decorative false ceiling. The interiors don the neutral shades of hues that look very sophisticated. Meanwhile, a wall each in the bedrooms is highlighted with lighter colours.
The spacious kitchen has lots of storage spaces. The cabinets, meanwhile, are done in Malaysian wood with laminate finish. These are durable and effectively fight moisture.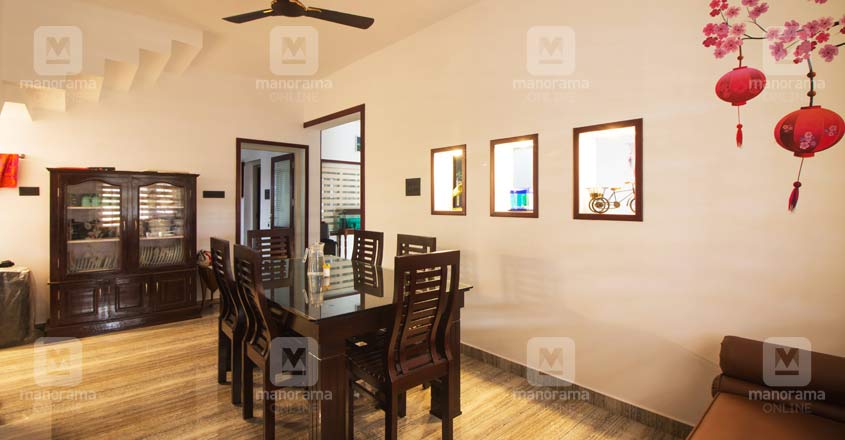 Each space in this amazing house is built with proper planning to suit the requirements of the family members. The construction, including the structure and furnishing, was completed on a budget of Rs 50 lakh.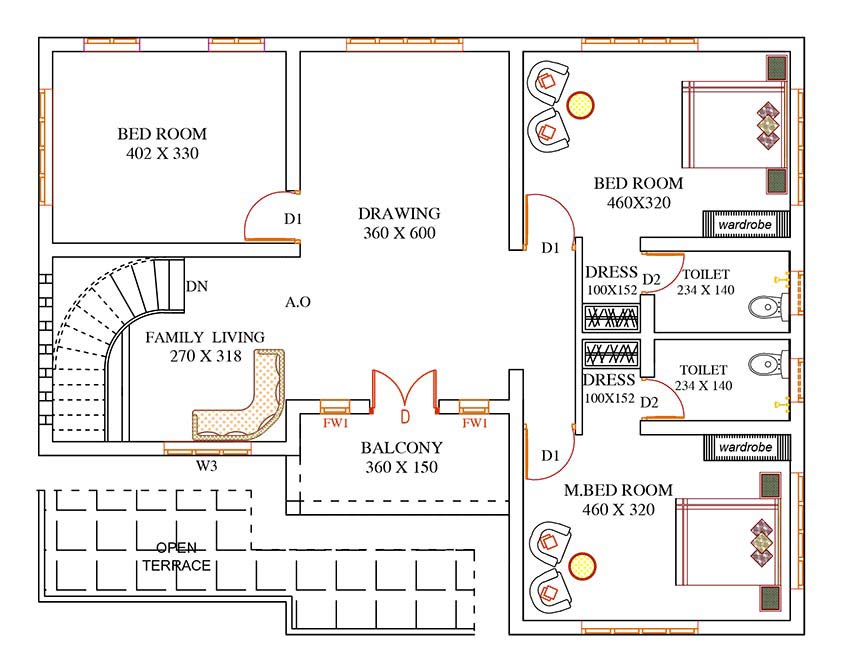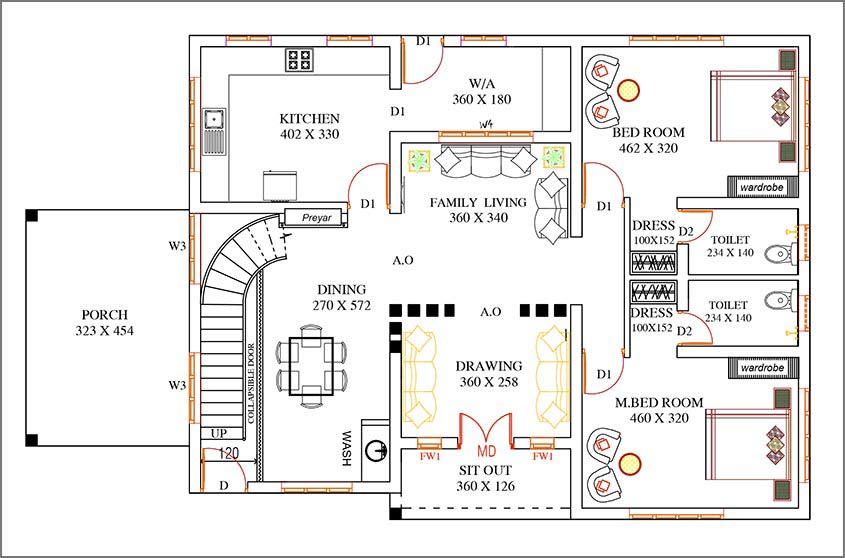 Project Facts
Location – Nedumbassery
Plot – 10 cents
Area – 2851 SFT
Owner – Sunny CU
Design – Anoop KG
Cadd Artech, Angamaly
Mob - 9037979660