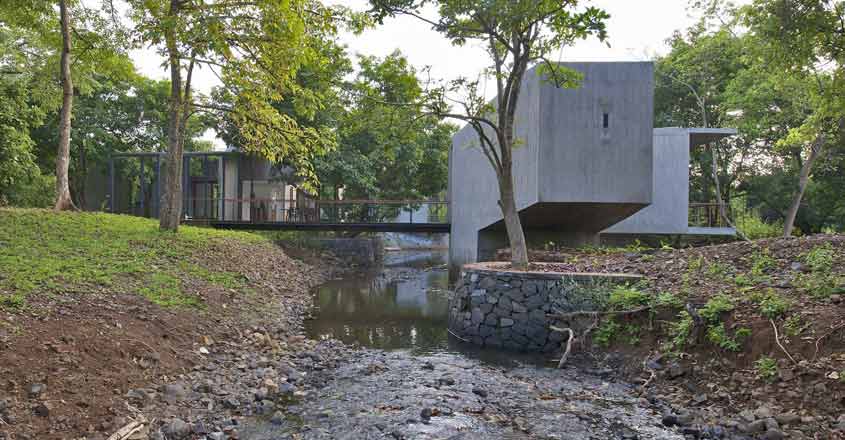 There is a tendency to cut off all the trees or fill in the ponds and other water bodies in the plot before beginning the construction of a house or a building. In most cases, the sand that is required for the construction is taken from the land itself. Building concrete structures by harming the nature has been the trend for quite some time now. Concrete buildings sans greenery around act like kilns, making it extremely uncomfortable to live in.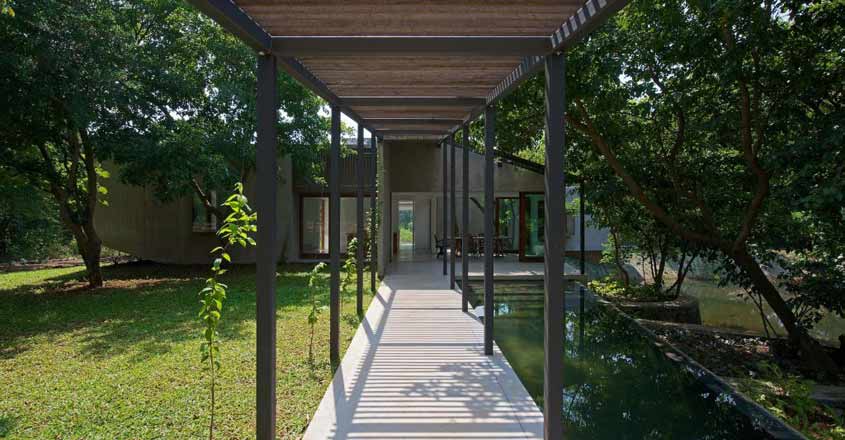 The 'House on the Stream' at Alibag is an enchanting haven of natural beauty where brilliant architecture joins hands with pristine nature. Mumbai based architects Shefali Balwani and Robert Verjit have designed this stunning abode in 1200 sq ft.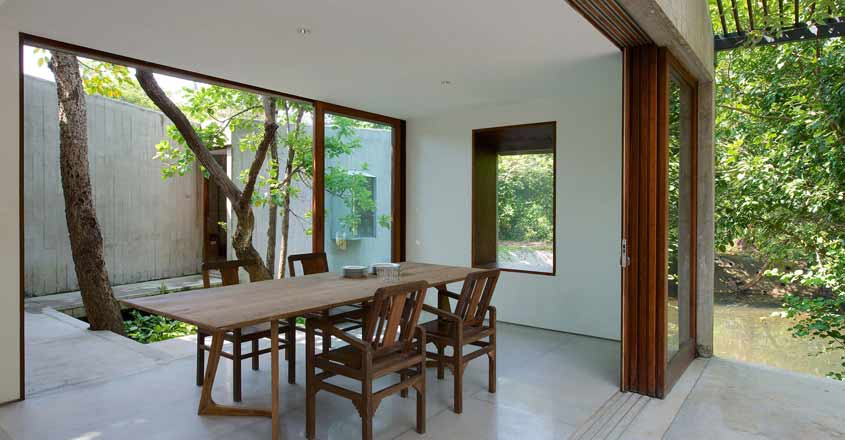 The house which is built across a stream is in perfect harmony with the surrounding environment. The owners of this holiday home had made just one demand to the architects that no harm should be done to the stream while constructing the house. The spectacular abode that stretches on both sides of the stream is connected using a bridge.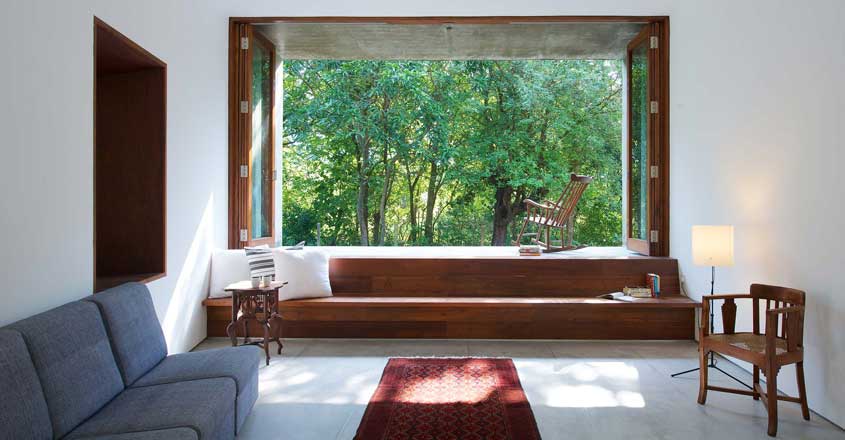 The house has a living room, dining area, master bedroom, guest room and a kitchen. The spaces are open and receive natural sun shine and air in abundance. Besides, all the windows in this house open to the mesmerizing views of the stream.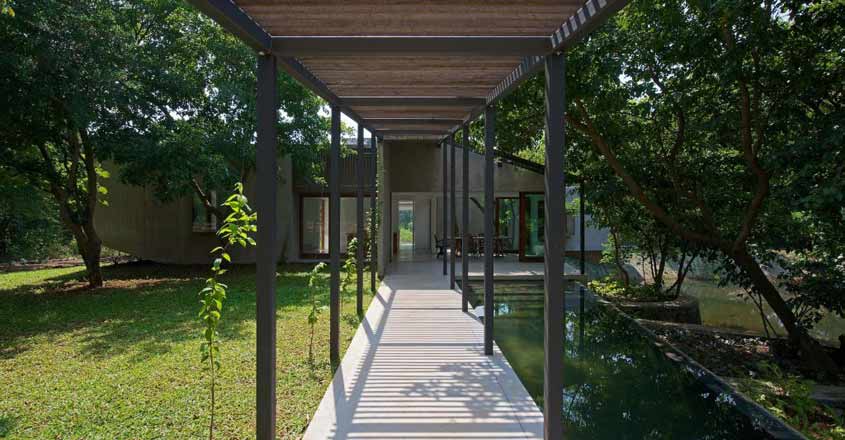 This small stream gathers volume during the monsoon and dries up completely during the summers. A small swimming pool too has been built inside the house for the family to cool off during the blazing summer. Huge ceiling to floor windows that bring a slice of nature into the interiors are the highlight of this amazing holiday home. Besides, the owners have planted countless varieties of herbs, shady and fruit bearing trees as well in the plot. The cool breeze that flow from the garden is extremely soothing.