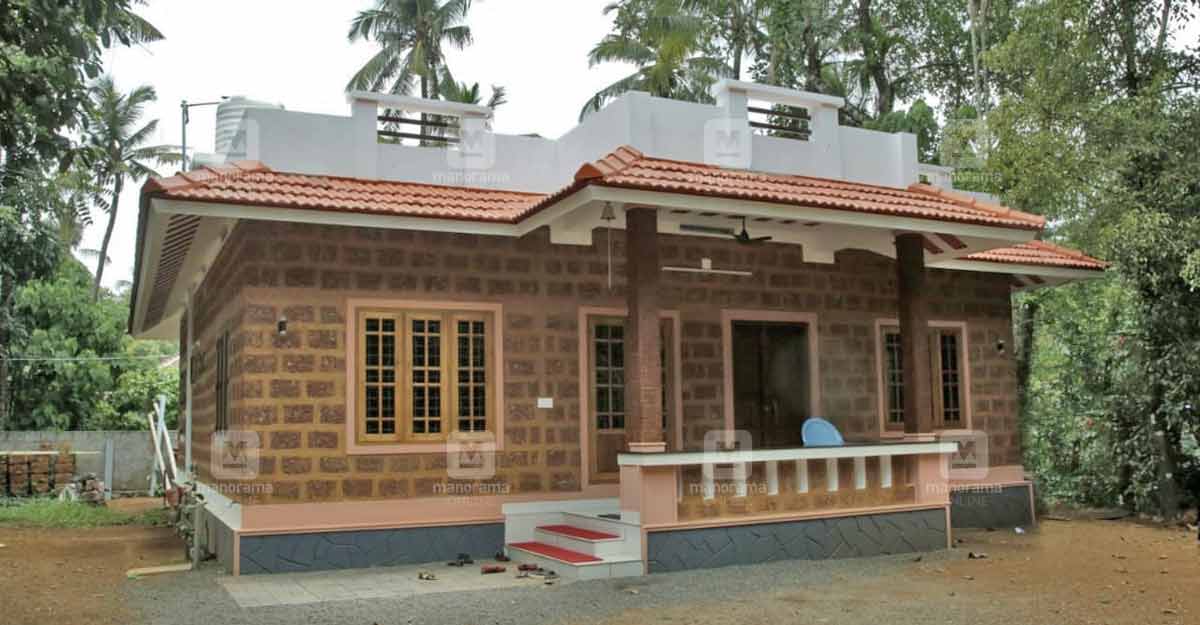 Manoj's eco-friendly mud house at Meloor near Chalakudy, Kerala, is a small yet beautiful house that has all the facilities required for a nuclear family. It was architect Shantilal, an ardent promoter of environmental friendly and sustainable habitats, who designed this charming house on a limited budget.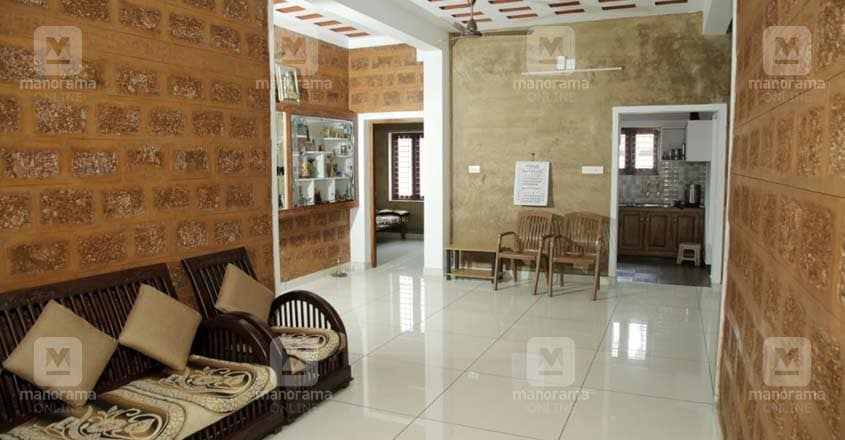 Filler slab technology has been used to build the roof. Besides, old roofing tiles are reused here. The owner is interested in farming; so arrangements have been made on the terrace for this.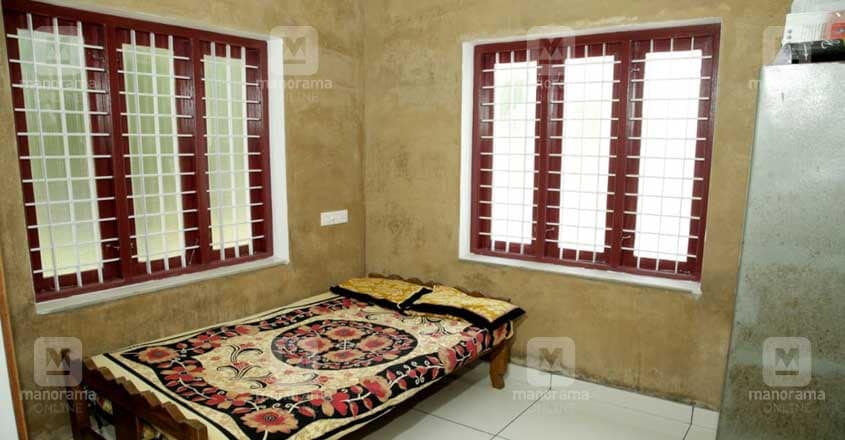 This amazing cottage, designed in 1270 sq ft area has a quaint sit-out, living and dining spaces, kitchen with work area, three bedrooms, three bathrooms and an open terrace.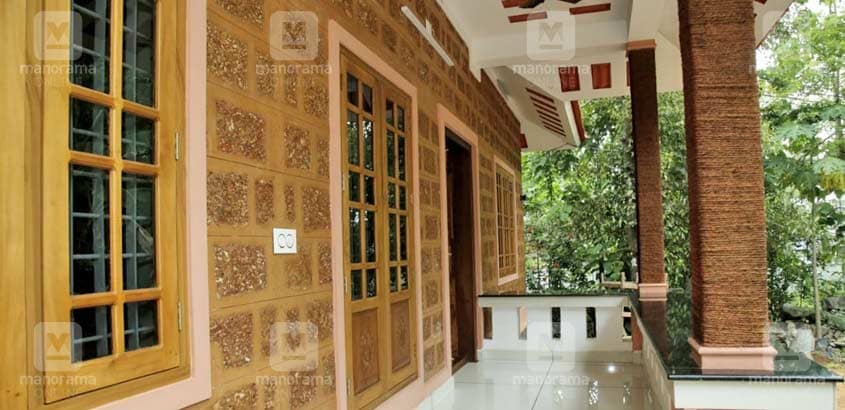 The foundation of the house has been built using study rocks. Meanwhile, the walls exude the rustic charm of the laterite stones. The interiors designed in the open theme make the spaces look incredibly vast. The entrance door opens to the open hall where the living and the dining areas have been arranged.
The common areas in the house are plastered using a unique mixture of mud and lime. Meanwhile, the bedrooms and the kitchen are concrete plastered to fight moisture. There is no need to paint these walls as the mud walls already have an enchanting earthy tone. Moreover, this helps in reducing the heat inside the house.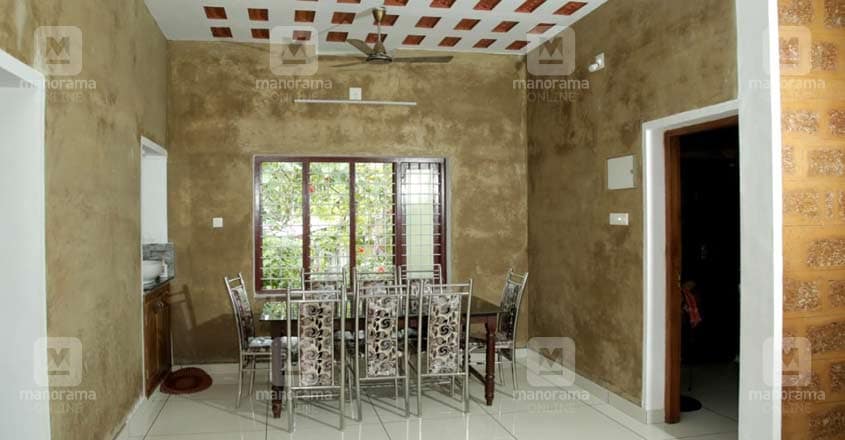 The bedrooms are simple and have the required facilities. Two bedrooms are bath attached and there is a common bathroom as well.
Timber has been used for furnishing. The kitchen is simple and has an adjacent work area.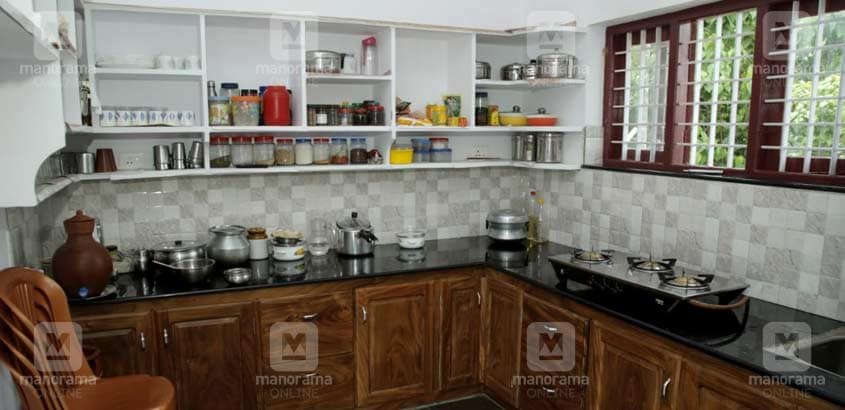 Instead of septic tank, a gas plant equipped with a bio digester has been arranged in this house. Besides safe and efficient waste management, this would meet the fuel requirements as well. The family says they have been able to save the money that is spent on LPG cylinders as they use this bio gas for cooking. This splendid house, including the structure and the furnishing, was completed on a minimal budget of Rs 14 lakh.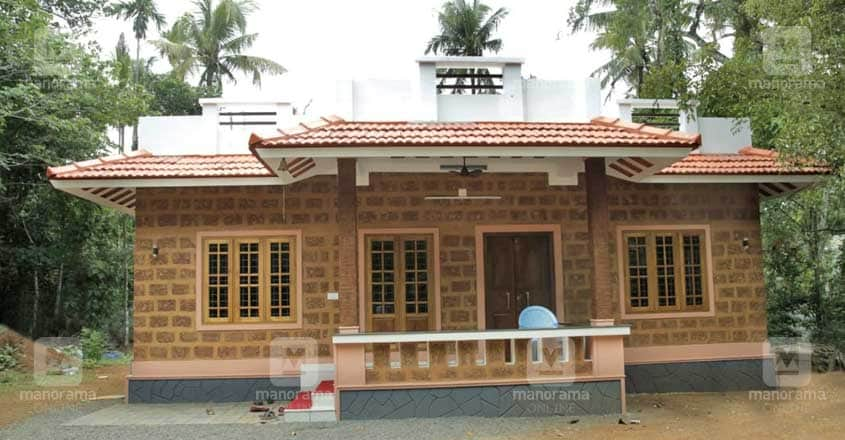 Among the various factors that helped in keeping the expenses low, limiting the use of concrete played a vital role. The laterite stones and the mud were locally sourced. The filler slab roof has been paved with reused mud tiles. Moreover, the house has been designed by reducing the area in square feet.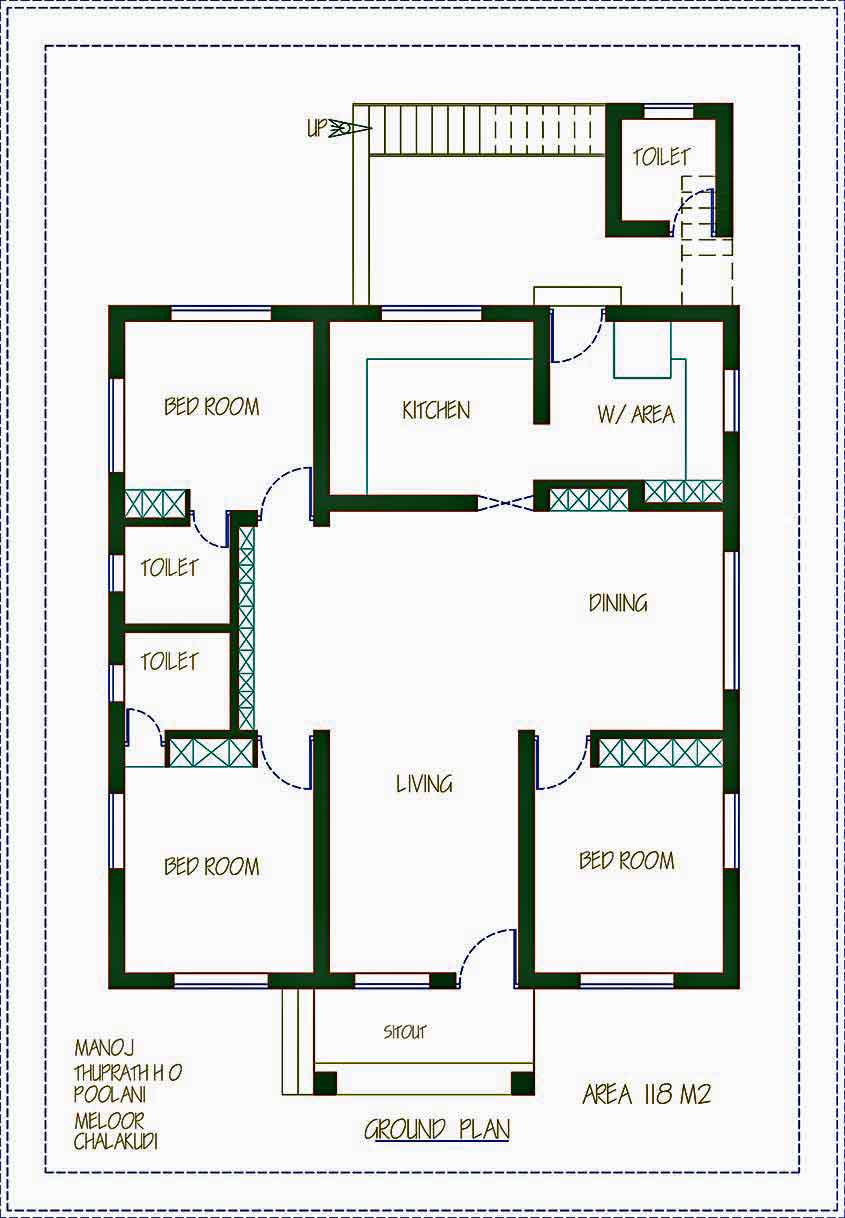 Project Facts
Location – Meloor, Chalakudi
Area – 1270 SFT
Owner – Manoj
Designer – Santilal
Costford, Thrissur
Mob – 9747538500
Budget – 14 lakhs