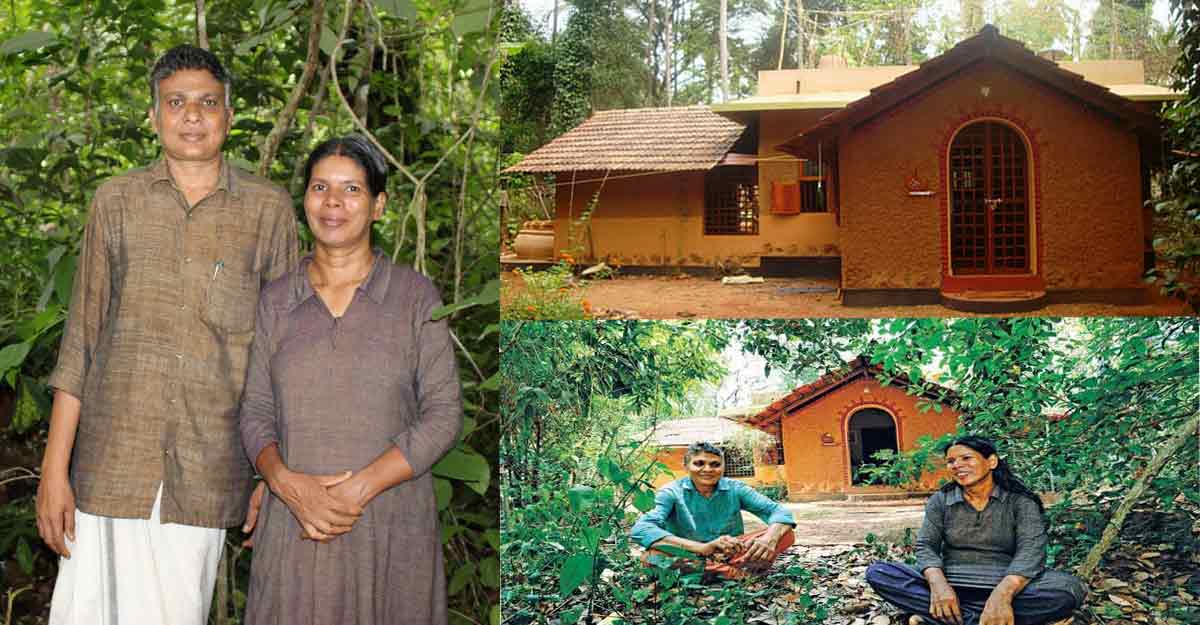 The months of March and April are particularly hotter in Kerala when the summer sun blazes with all its might. It is also the time when the sales of air conditioners and fans go up exponentially. However, Hari and Asha, both natives of Chakkarakallu in Kannur, have been living in a house that doesn't have air conditioners or fans, for almost a decade. The name 'Nanavu' (moist) perfectly suits this beautiful house which is quite different from other houses in the area. The stunning mud house stands on a spacious 34 cents of land. This unique house was even featured in some international media.
The couple built this mud house as they desired to live in a house that doesn't hamper the ecological balance of the area. No trees in the plot were cut to build the house. This splendid cottage built entirely in mud is 960 sqft in area. Interestingly, it was built on an unbelievably low budget of just Rs 3 lakh. Lots of shady and fruit-bearing trees and countless plants and shrubs are grown in the plot. This thick foliage actually makes the land look like an enchanting wood. It actually makes the interiors of the house cooler ever during the harshest summer. Moreover, these trees and plants are home to birds like the woodpecker and hornbills and rare varieties of butterflies as well.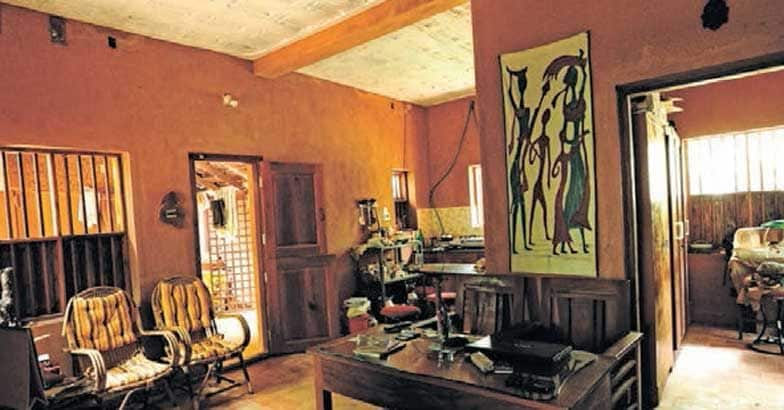 Hari and Asha met each other when they were working with a few environmental protection groups based in Kannur. In 2007, they tied the knot in a simple ceremony. Hari who retired from the water authority and Asha who was a teacher had waited quite a bit before they could finally achieve their dream of building this breathing house called 'Nanavu'. For this couple who are always seen in the fore front of struggles and rallies for environmental conservation, building such an eco-friendly house was an extension of their ideal in their private lives as well.
Architect T Vinod, who is also the couple's close friend, had supported them in realizing their dream of building a mud house. Skilled workers were brought from Thiruvananthapuram to build the house. The construction of the house, designed in 960 sq ft area, got completed in 2010. People would find it difficult to believe that this house was completed on a budget of just Rs 4 lakh. In fact, the structure was built for Rs 3 lakh and an additional amount of Rs 1 lakh was spent to build the well.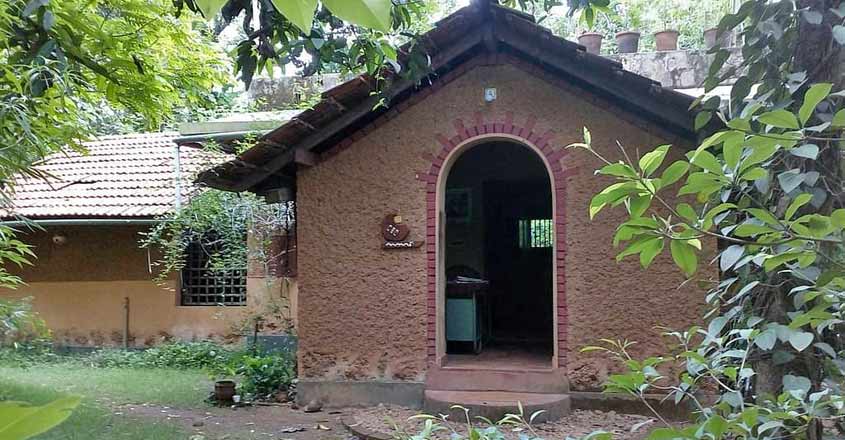 The mud that was required for the construction was taken from the land itself. The mud was mixed using feet and was then arranged in dunes for fermentation, for ten days. This was then rolled into balls to build the walls. It is a unique feeling to live in this house that is built entirely of mud, during the summer season.
Interestingly, the interiors of this house become cool during the summer and there is comfortable warmth during the cooler months. So, there is no need for ceiling fans, air conditioners or even refrigerator in this house. The family uses just 4 units of electricity in a month. Besides, solar panels too have been installed on the roof.
There is another reason why the couple does not use a refrigerator in this house. They store or preserve food in a specially built natural cooler that is lined with mud bricks. They haven't availed an LPG connection either as they use bio gas for cooking.
Most fruits and vegetables that are required for consumption are grown in the plot itself. There are coconut palms, mango trees, cashew tree, guava tree, plantains, pepper, pineapple, papaya, pears and tubers and vegetables like lady finger, long beans, spinach and green chillies too in their garden. Besides, the couple grows paddy, peanuts, corn, sesame and millets in the 45 cents land that is closer to their plot. Hari and Asha also conduct seminars and workshops to promote organic farming and sustainable life style.