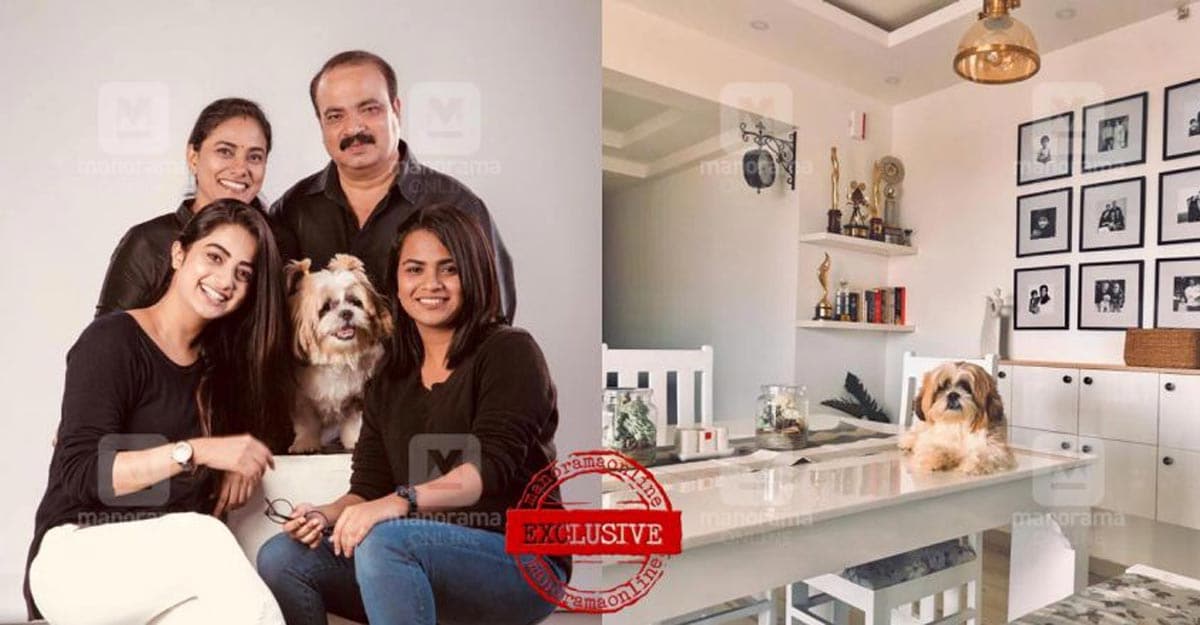 The lockdown period was quite special for actress Namitha Pramod and family as they moved into their brand new house. They had been dreaming of owning a house in Kochi for a while. Namitha shares her memories of her favorite homes and also speaks about the new house.
Houses in the past
"I grew up in our house in Poojappura, Thiruvananthapuram, Kerala. I stayed in this house till I completed Plus two. So, my memories of a home are mostly about this house. The house, which was designed in the traditional Kerala architectural style, is closer to the city. Later, we added more facilities," says Namitha.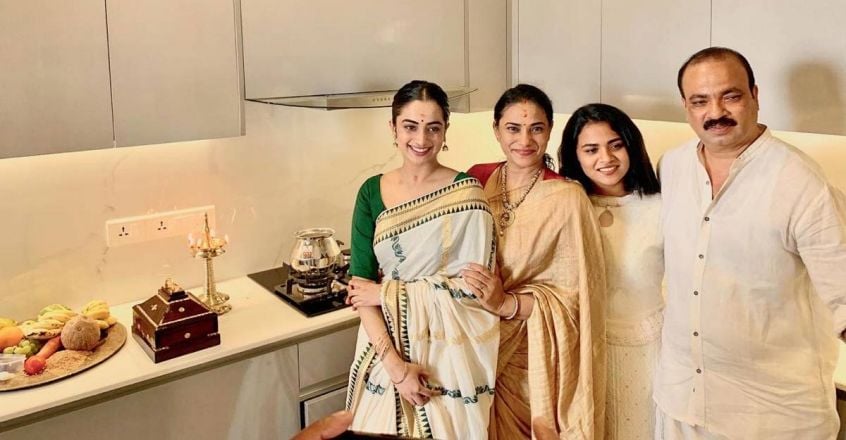 Namitha's father hails from Kumarakam in Kottayam which is known for its impeccable natural beauty. "There is a small stream in front of my father's ancestral home. Meanwhile, the lush green field behind the house is mesmerizing. One has to cross a small bridge to reach the house. The house is always filled with the cool breeze that comes from the field. So, I grew up in two houses that have completely different surroundings," notes the actress.
New house
Namitha's brand new flat is at the Judge's Avenue in Kochi. The three - bedroom flat is 2000 sq ft in area. It was around a year ago that the family had purchased the flat. They had proper plans about designing each and every corner of the house. So, it took time to complete the furnishing just as they had wished. Namitha says the housewarming ceremony was conducted hastily as auspicious ceremonies wouldn't be celebrated in the month of Karkidakam. Besides, they weren't ready to wait for one more month until Chingam.
The flat is designed following the classic colour theme of white and grey. "I had always wished to have a photo wall in the living area. Photos from our childhood are framed and arranged here. Now, I spent most of the time in the living area where the TV unit has been arranged. A wall here is highlighted using texture paint. We are still busy arranging the bedrooms. The kitchen is furnished in white and grey theme. I have to arrange a garden in the balcony as well," says Namitha excitedly.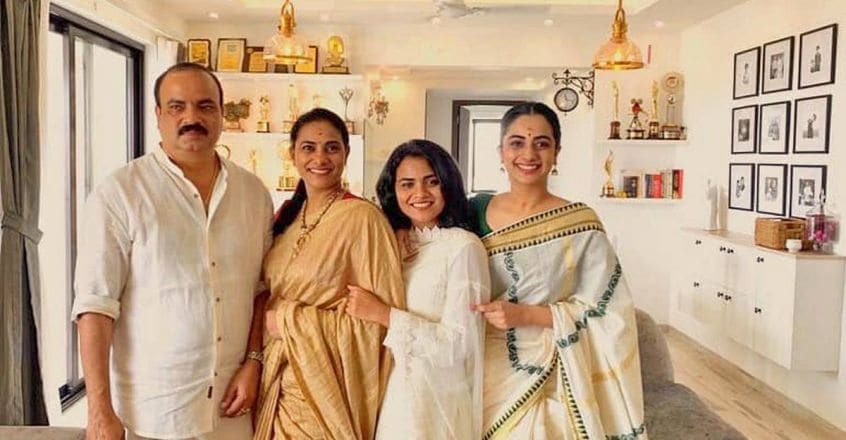 Family
Namitha's father Pramod runs a business in the tourism industry. Her mother Indu is a homemaker. Meanwhile, her younger sister Akhita is a college student. The family had been busy arranging the interiors of their flat during the lockdown period. Namitha had completed a course via distance education even when she was busy with movies. Meanwhile, she had also been preparing for her final exam.
"We had done the shifting ourselves as we couldn't hire anyone from outside due to the pandemic. We couldn't even invite our relatives or my friends from the industry for the housewarming ceremony. I am waiting for everything to get back to normal so that we could invite everyone," Namitha signs off.