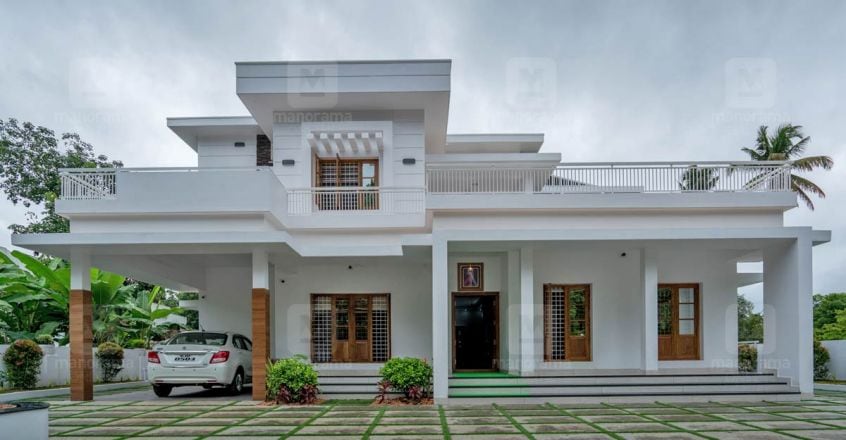 Joy Paul had always wished to build his dream dwelling closer to his ancestral home at Karukutty in Ernakulam, Kerala. The plot that was around two feet below the road level was raised by filling it with soil.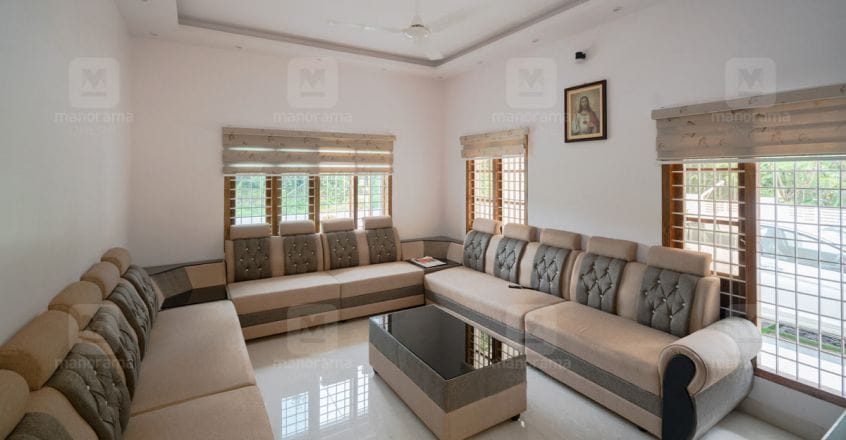 A serene charm of white hue dons the exteriors and the interiors of this house. It enhances the elegance of the simple features as well. The greenery in the aesthetically done landscape adds the perfect contrast against the white exteriors. The well in the front yard too is painted in white to complement the general theme of the house. Sitting spaces have been arranged in the landscape. Interestingly, the white colour theme is continued on the compound wall as well.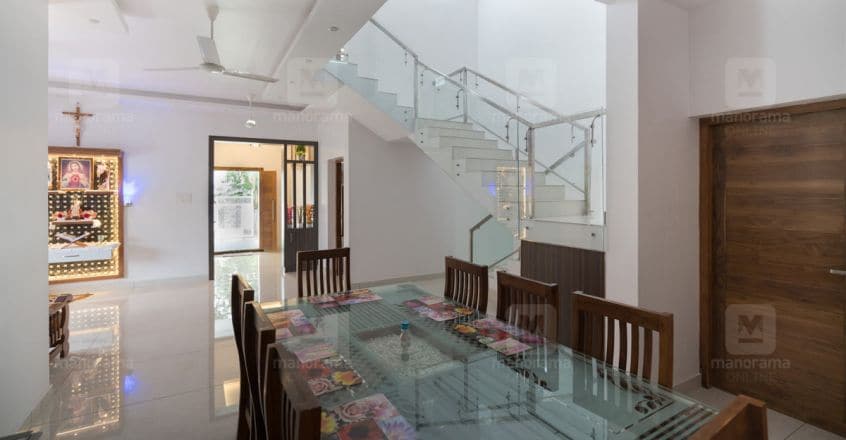 The mesmerizing abode, designed in 3139 sq ft area has a car porch, sit-out, formal and family living areas, dining space, kitchen with work area and four bedrooms. The spacious bedrooms are designed in the open theme. The white-themed spaces in the interiors are truly alluring. The regal charm of exquisite teak wood and veneer furnishing makes the interiors exude classy elegance.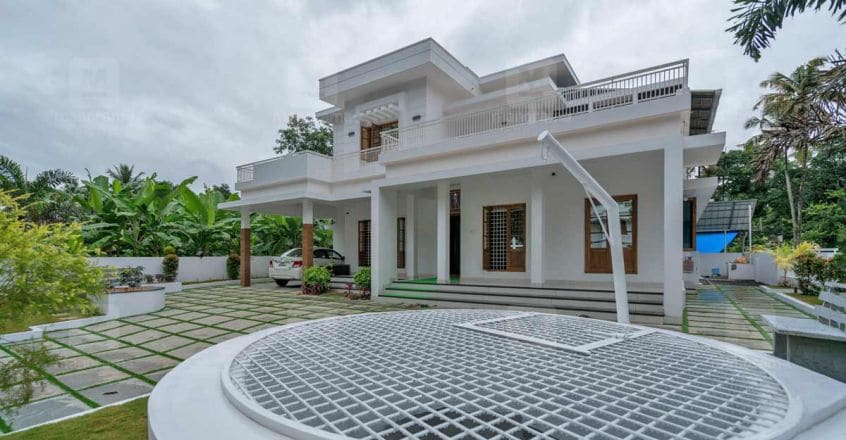 One could easily catch a glance of the spaces in the ground floor from the upper storey. This makes communication between the two floors easier too. There are two bedrooms, balcony and an open terrace in this floor.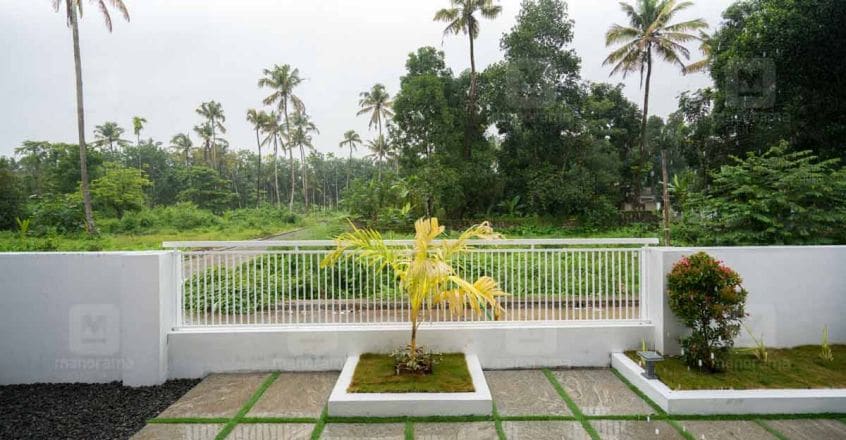 The bedrooms are spacious with attached bathrooms, wardrobes and separate dressing spaces.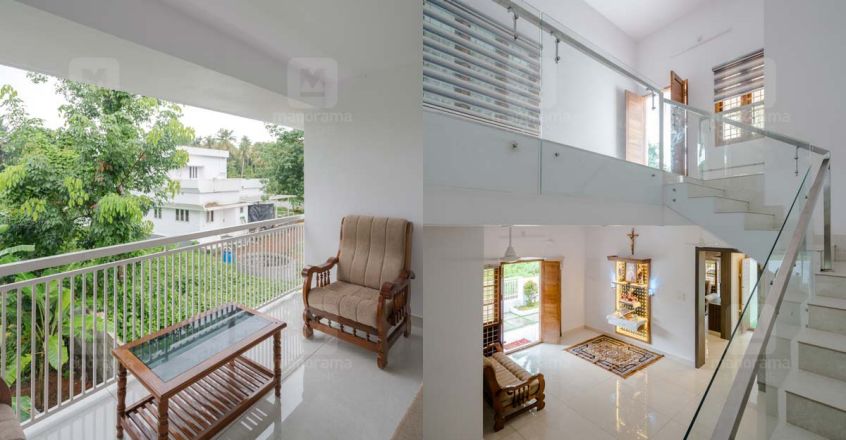 The kitchen is furnished with ample storage facilities. The cabinets are done in multi wood. Meanwhile, granite has been paved on the counter top. An adjacent work area completes the kitchen.
A door has been installed in the north – west side of the house to get to the yard as there is a patch of kitchen garden and a small plantain farm here.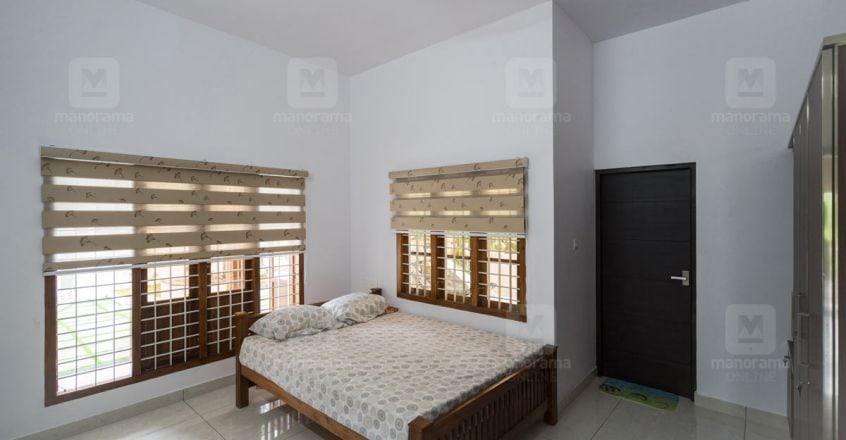 Each space in this fabulous abode has been designed to suit the likes and life style of the family members. Moreover, the most splendid fact about this house is that the interiors look and feel as luxurious and comfortable as the elegant exteriors.
Project Facts
Location – Karukutty, Ernakulam
Plot – 12 cents
Area – 3139 SFT
Owner – Joy Paul
Design – Cadd Artech, Angamaly
Mob – 9037979660
Year of completion - 2020