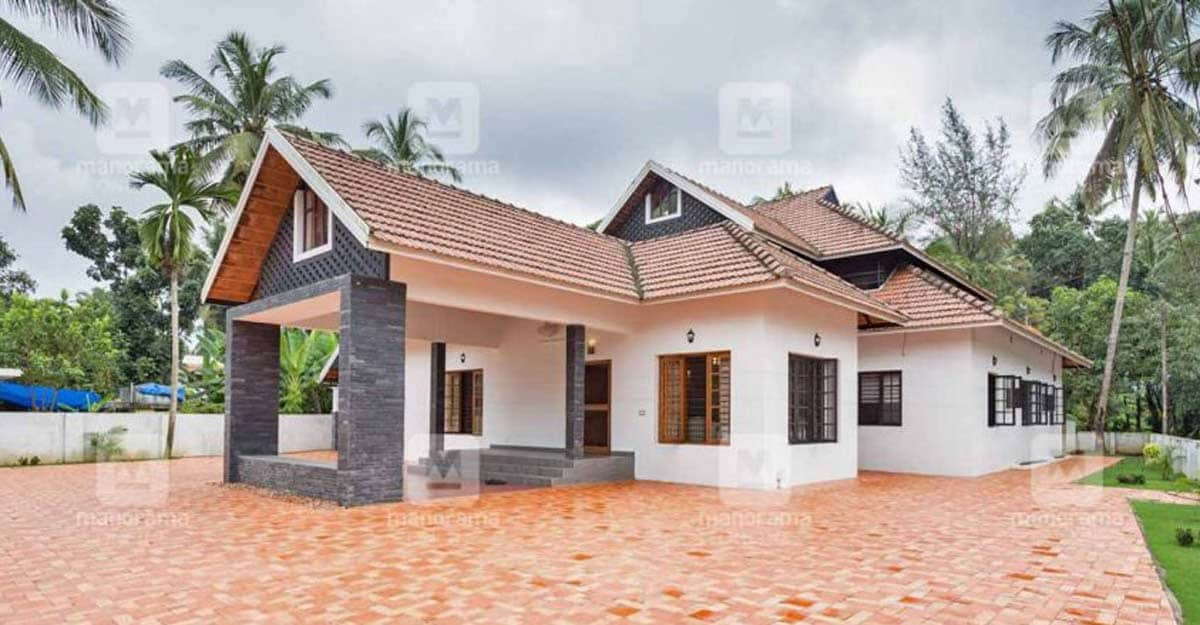 Professor CJ George and his wife returned to their hometown in Maradu, Kochi, Kerala, after working as teachers in various North Indian states for decades. They wanted a simple yet elegant single storied house, closer to their ancestral home, to enjoy their retired life. It was architect Mejo Kurian who designed this beautiful house which is easy to maintain as well.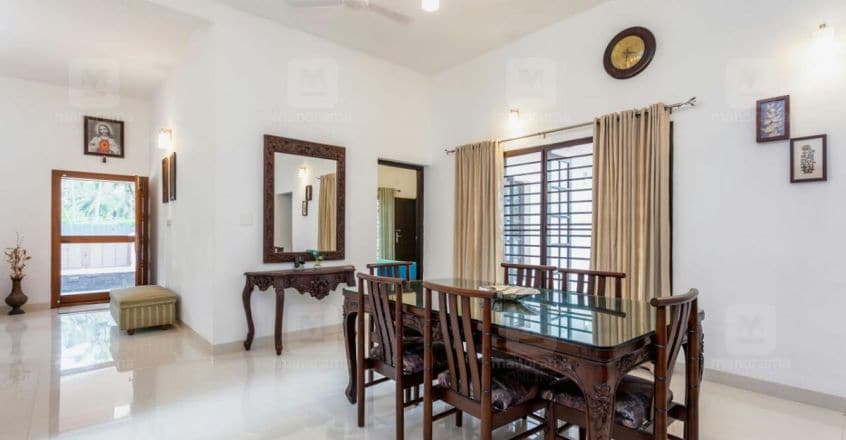 The structure is built by leaving lots of space for the front yard. Most of the area in the 27 cents plot has been turned into verdant lawns, drive way and a spacious front yard. Red interlocking blocks that match the colour theme of the house have been paved on the drive way in front of the house. Meanwhile, a tile paved truss work has been installed on the flat roof. This grants a traditional look to the modern house. Besides, the cavity space between the roof and the truss work helps in reducing the heat inside the house. Moreover, this area could be used as a utility space as well.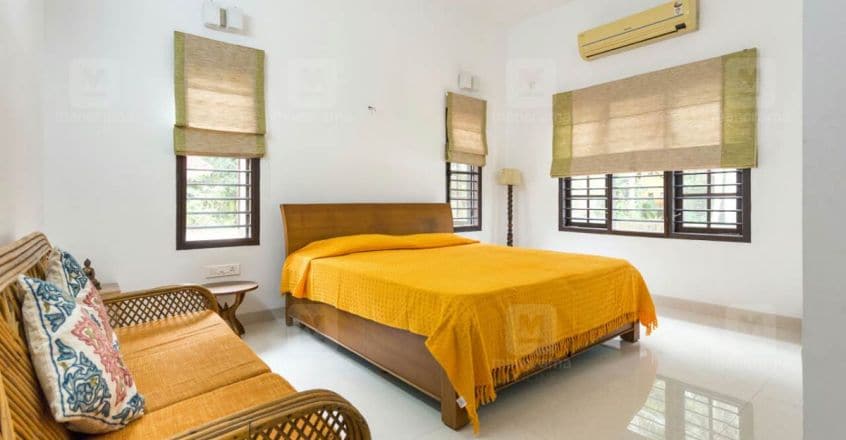 Designed in 2800 sqft area, this fabulous abode has a car porch, sit out, living area, dining space, kitchen with work area and three bedrooms. The spaces, designed in the semi open style, are interconnected. The white vitrified tiles on the floor and the white walls makes the interiors look extremely pleasant and serene.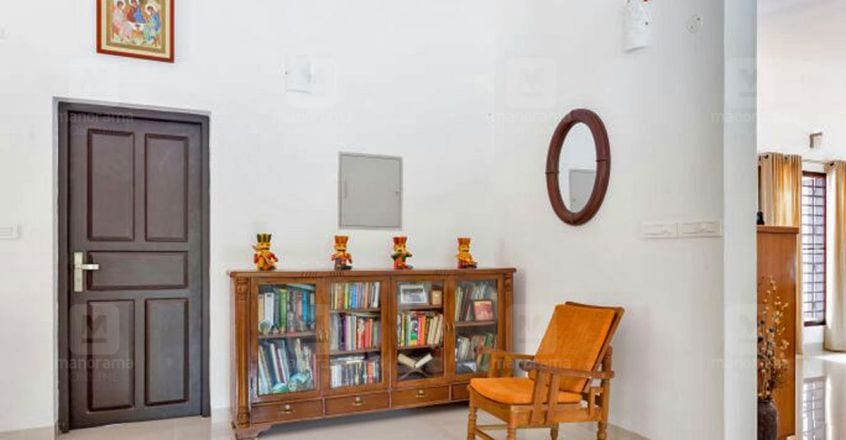 The couple, who had lived in North India, had used some expensive furniture all these years. While designing this house, the family had demanded that they required the same furniture here as well. More than the emotional attachment, these stunning pieces of furniture have become part of their life style.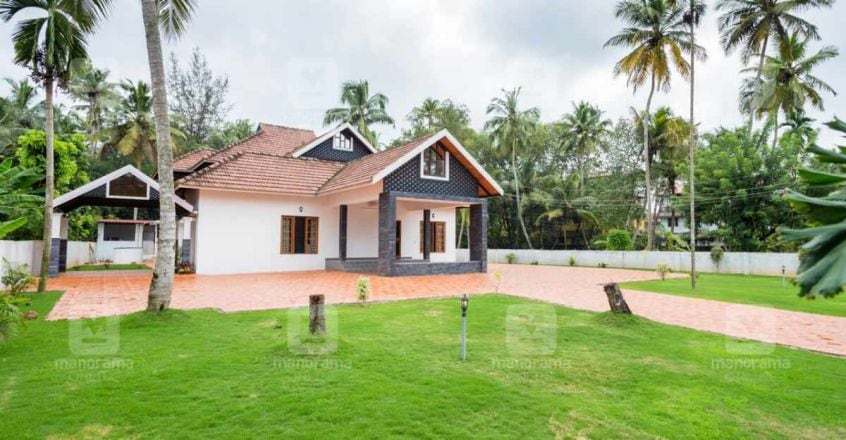 Before the construction began, the owner had sent the measurements of the furniture and also instructions about the spaces where they ought to be placed, to the designer. The interiors are designed as per these. Meanwhile, the furniture reached Maradu in trucks and the designer only had to arrange them according to the family's preferences.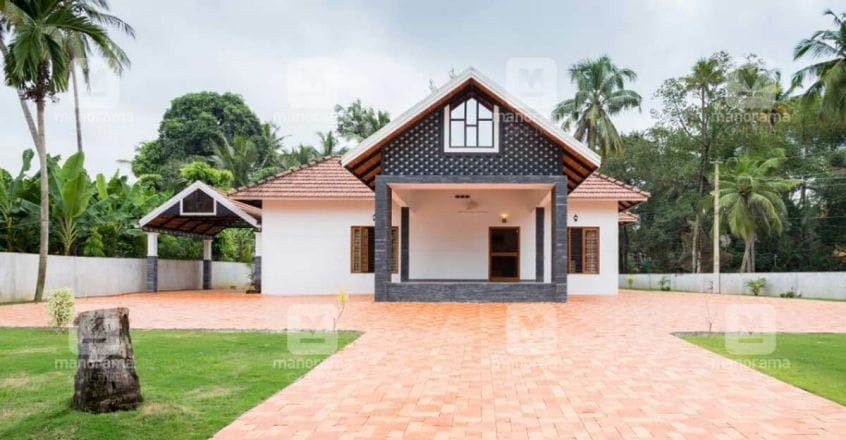 An open kitchen has been arranged for the family members to cook while watching the TV. There is an adjacent working kitchen as well.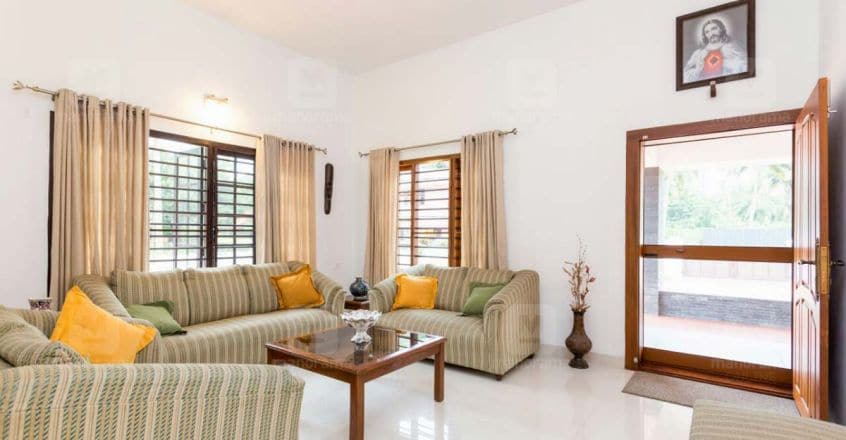 The bedrooms are simple and have attached bathrooms, wardrobes and side tables as well. These rooms are arranged to grab a view of the beautiful landscape outside.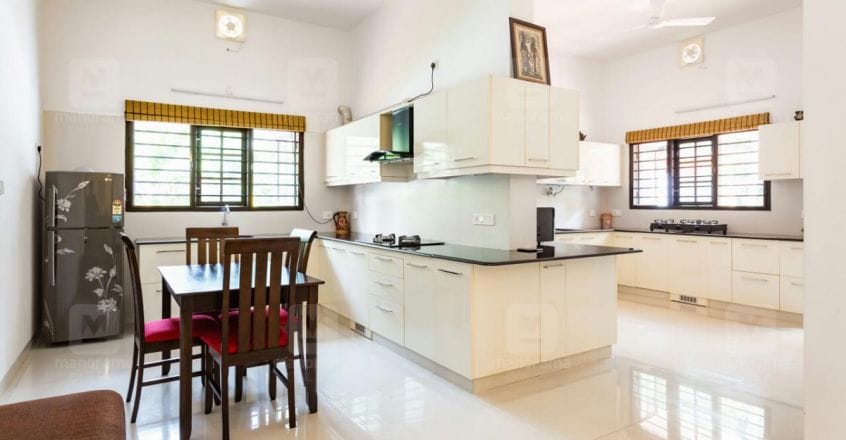 The stair cum utility area has been separated in the interiors itself. One could climb up this stair to the cavity space between the roof and the truss work. Meanwhile, the utility space has been used as a laundry and miscellaneous area. The couple is elated that they got the house of their dreams closer to their ancestral home.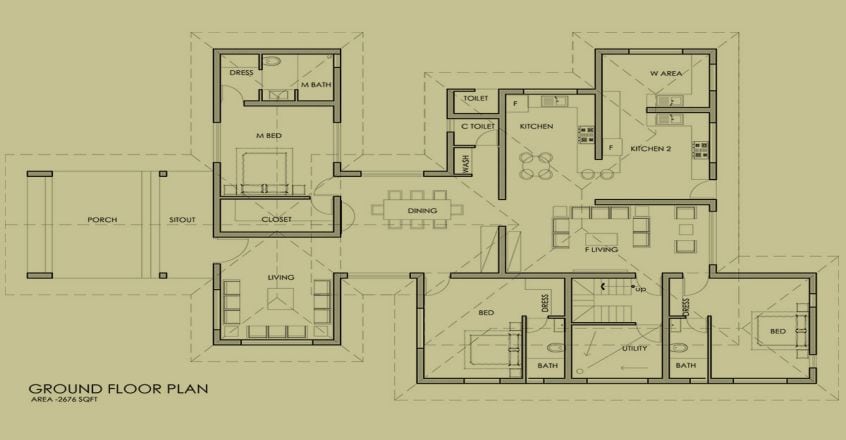 Project Facts
Location – Maradu, Ernakulam
Area – 2800 SFT
Plot – 27 cents
Owner – CJ George
Designer – Mejo Kurian
Voyage Designs, Vytilla
Mob – 97456 40027