Screen icon Mohanlal recently celebrated the housewarming ritual of his brand-new luxury flat in Kochi. As soon as the news was out, the netizens were eager to get a glimpse of the lavish interiors. Now, a video that shows the mesmerizing interiors of Mohanlal's flat has been released on social media. It was filmmaker Aneesh Upasana who released the video through his Facebook page. Kochi-based RAK Interiors had designed the interiors of this flat that exudes opulence and elegance.
The new flat is in the Identity Towers at Kundannur in Kochi. Mohanlal had purchased the flats on the 15 and 16th floors to turn them into a single duplex flat that has an area of a whopping 9000 sqft.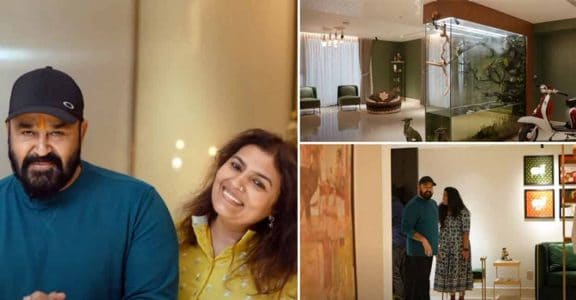 This flat gives any luxury mansion in the state, a run for its money. An old Lambretta scooter placed at the entrance of the flat instantly draws attention. It is the same scooter that the actor had used in his movie 'Ittymaani: Made in China'. Interestingly, the scooter has the number 2255 from Mohanlal's iconic dialogue, "My phone number is 2255" from the blockbuster movie 'Rajavinte Makan'.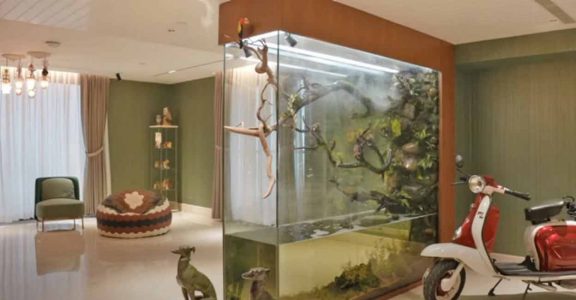 The ground floor of the flat has a formal living area, dining space, pooja room, pantry kitchen and a working kitchen. The actor who is quite interested in cooking has elaborately designed the kitchen with modern and chic facilities. The four bedrooms, meanwhile, are havens of luxury and comfort. Besides, there is a makeup room and a staff quarter too.