'Radhees' dream abode is quite special as it was built by preserving the family's favourite mango tree which is a few decades old. The family didn't have the heart to cut off the mango tree that gave them shade and nourished them with sweet mangoes. So, the architect calls this house 'One Tree House'.
Interestingly, the interior spaces are designed around the mango tree. So, this is the soul of the house where the family members like to hang out. The relaxing views of this area could be enjoyed from the foyer, living area, dining space and bedrooms. A door in the dining area opens to the courtyard where the mango tree stands.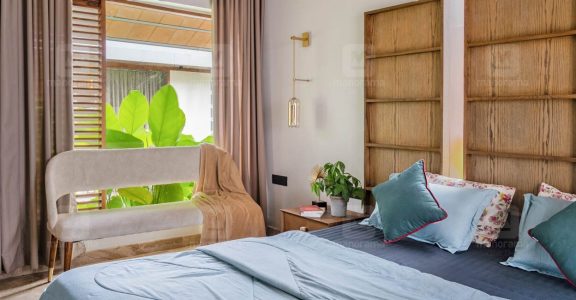 GI truss has been installed over the flat roof. Meanwhile, creepers are grown on the open balcony in the front.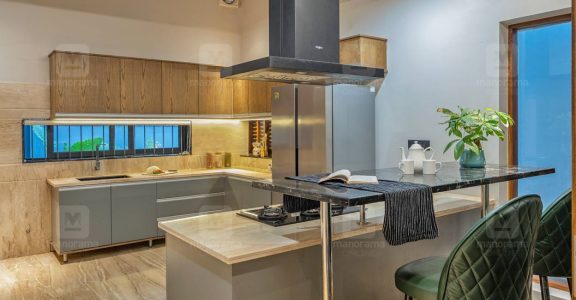 Designed in 3100 sqft, this palatial mansion has a car porch, sit-out, formal and family living areas, dining space, courtyard, five bedrooms, upper reading area and a balcony.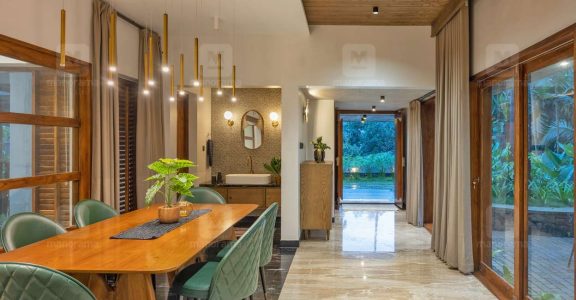 The interior spaces receive ample amounts of sunshine and cool breeze. The custom-made furniture pieces built using teak wood add a classy elegance to the areas. Meanwhile, there is an array of attractive décor items inside the house. The presence of clay tiles, Kadappa stones and Nilambur teak wood enhances the spectacular ambience of the interiors.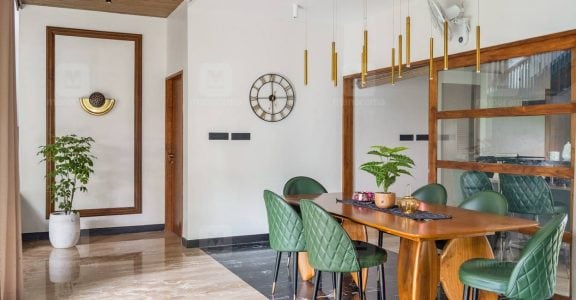 The spaces have been designed to ensure privacy, yet they are interconnected. Meanwhile, the family living area, dining space and kitchen are arranged in the open style.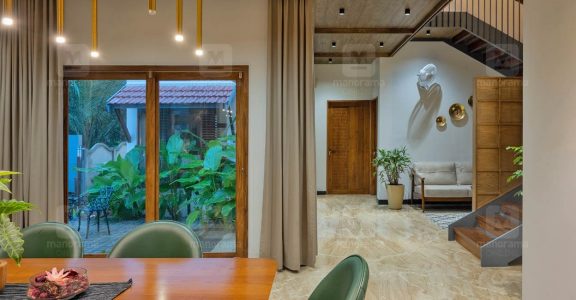 The bedrooms are extremely cosy and space efficient. The bath-attached bedrooms have in–built wardrobes for storage.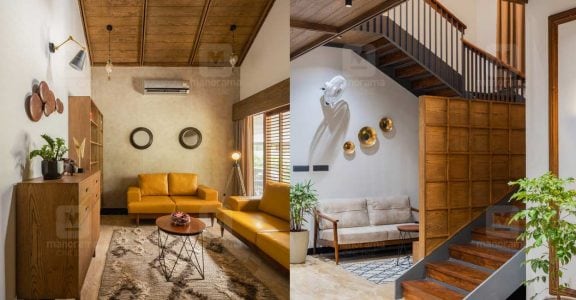 During the summer, birds and squirrels visit the house to enjoy the ripe mangoes. Moreover, the thick foliage provides a cooling shade too. The family is delighted that the grand old mango tree has become part of their dream abode.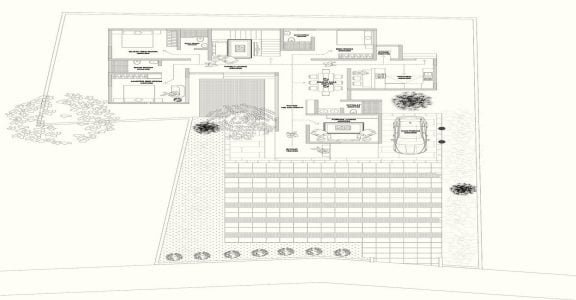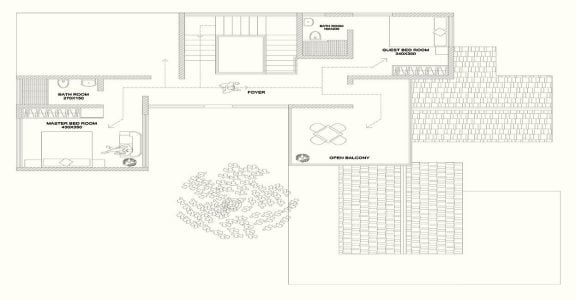 Project Facts
Location – Areekode, Malappuram
Plot – 16 cents
Area – 3100 SFT
Owner – Radhees
Designer – Risiyas Farsa
Mob - 8943558505
Year of completion - 2022