Ibrahim's scintillating farmhouse stands amidst a picturesque tea estate in the cool countryside of Kuttikanam in Idukki, Kerala. The family wanted a cosy and beautiful home that doesn't hurt the surrounding environment. Architect couple Ajay and Tara who promotes eco-friendly construction methods have designed this fabulous abode. The structure has been built to suit the natural layout of the plot that lies in multiple layers. Interestingly, the plot isn't levelled or altered its natural set up in order to build the house.
The house was built as a relaxing holiday home for the family or as a farm stay for visitors. The concept of 'house that generates income' has been followed here. The maintenance factor too was considered while designing the structure, as the family doesn't live here permanently.
The exteriors and interiors have been designed in the traditional architectural style of Kerala. GI sheet has been fixed on GI frame before paving the roofing tiles. Interestingly, locally available building materials have been mostly used here.
The splendid abode has a living area, dining space, kitchen, and five bedrooms. Most of the rooms in this house are open to the verdant greenery of the tea estate.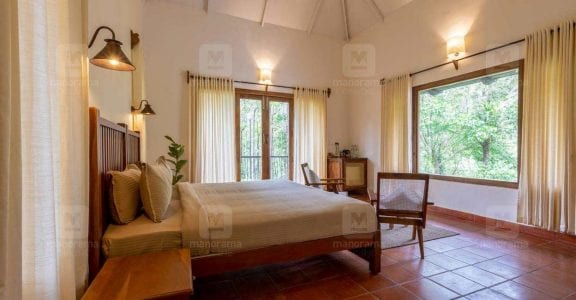 As the house is rented out as a farm stay, a lounge space has been designed instead of a regular sit-out. Meanwhile, the rest of the interior spaces are designed on the lower level. There are three bedrooms on the upper floor and two bedrooms on the ground floor.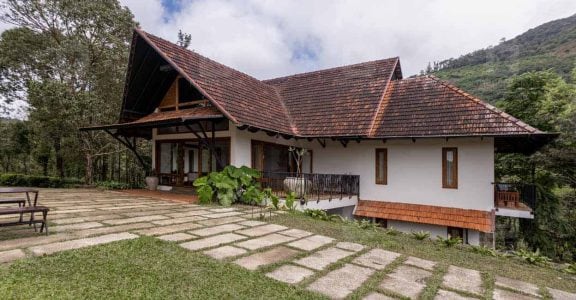 Huge French windows are the highlights of the bedrooms. The sliding glass doors open to the spacious balcony.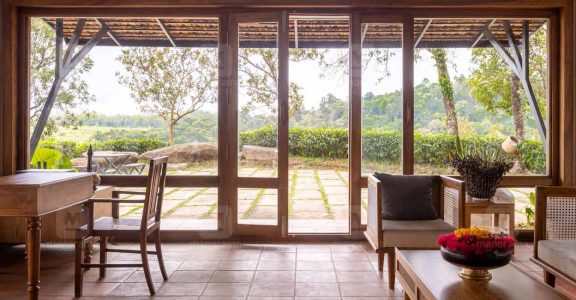 Privacy is not an issue due to the uneven layout of the plot. So, glass windows that open to the greenery outside have been installed even in the bathrooms.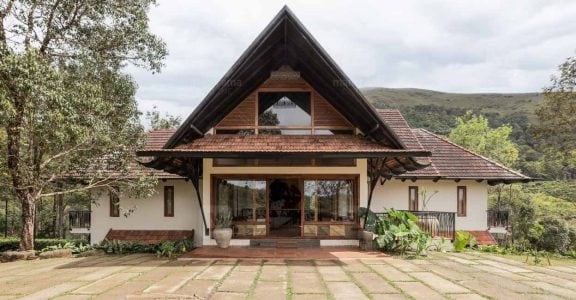 The family is thrilled to spend the upcoming holiday season at their brand-new eco-friendly farm house.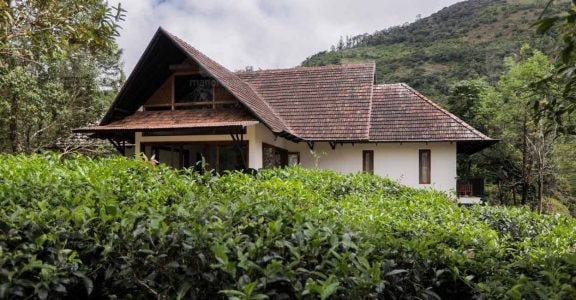 Project Facts
Location – Kuttikanam
Area – 5500 SFT
Owner – Ibrahim Jalal
Architects – Ajay Abey, Tara Pandala
CSBNE, Kochi
Mob - 8593061706