Joy who works in the IT field had clear ideas about his dream home that he planned to build at his hometown in Avittathoor near Irinjalakuda, Thrissur. The family's ancestral home that was more than six decades old had stood here. Joy decided to pull down the old house as time had begun taking a toll on the structure. The family approached engineer Santilal of Costford who has designed countless eco-friendly homes across Kerala, to design their dream dwelling. When he visited the site to inspect the old structure, Santilal found out that most of its parts could be reused. So, lots of materials from the old house has been used on the new house to make it eco-friendly and sustainable.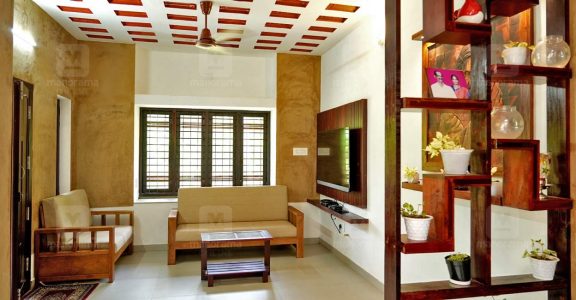 The sand from the old structure's foundation was used to build the walls of the new house. It was mixed with lime, using Adobe technology, to make the building blocks. Meanwhile, the walls have been plastered using a unique mixture made with sand, lime, fenugreek, terminalia cheluba and jaggery.
Dry rubble masonry technique in which the foundation is built without using cement has been utilized here. Meanwhile, filler slab technology in which roofing tiles are plastered with concrete has been used on the ceiling. Interestingly, this is the only part where concrete is used in this beautiful house. The windows and doors from the old house are reused in the new house too. Besides, the kitchen cupboards and the wardrobes are made using old timber.
Designed in 1000 sqft, the house has a living area, dining space, kitchen with a work area and two bath-attached bedrooms.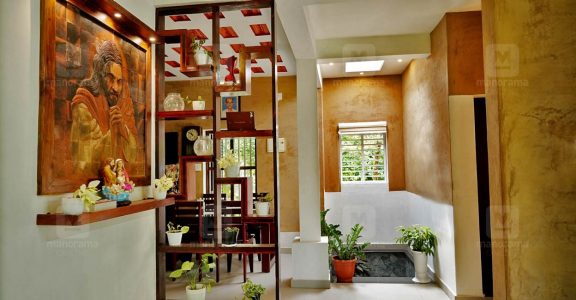 Interestingly, there is no septic tank here; instead, a gas plant has been installed. All kinds of waste, including human waste would get disintegrated into gas in this plant. The family, now plans to install solar panels so that the house would run on clean energy.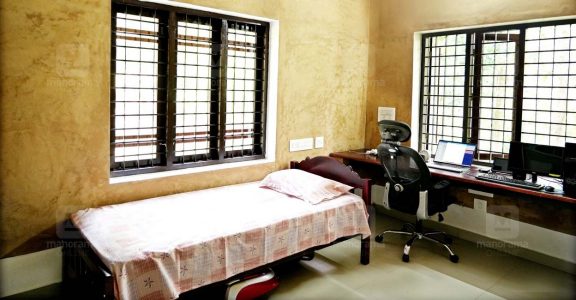 As most parts have been reused, only a few materials had to be newly purchased. This helped significantly reduce transportation expenses. Moreover, the construction of the fabulous house, including the structure and furnishing, was completed on an extremely affordable budget of just Rs 16 lakhs.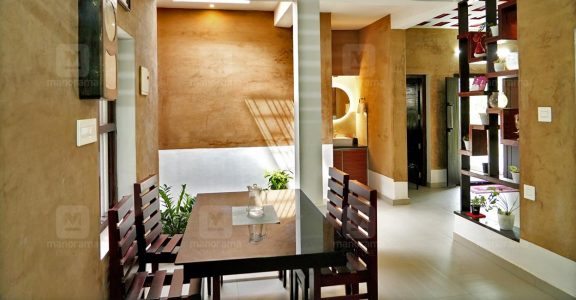 The designer says that it is quite natural that time takes a toll on all houses and buildings. However, in this case, the parts of the new house too could be reused in the future. If not, it would get completely merged into the soil.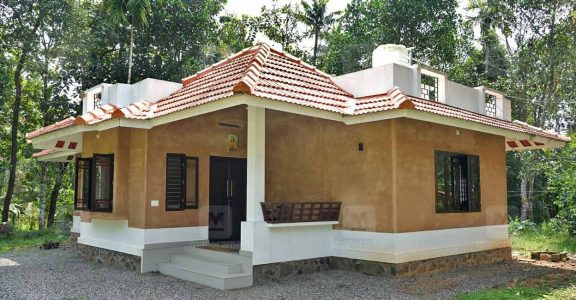 The family is proud that their brand-new house wouldn't hurt the earth or the surrounding environment; instead, it would only replenish it.
Project Facts
Location – Avittathoor, Irinjalakkuda
Area – 1100 SFT
Owner – Joy
Designer – Santilal
Costford Triprayar Centre, Thrissur
Mob – 9747538500
Year of completion - 2023