Hafis wanted his brand new mansion at Pavaratti in Thrissur, Kerala to be a major landmark in the locality. The grand mansion stands out for its scintillating elevation designed in the Arabic – Moroccan theme. Meanwhile, the interiors are a dreamy land of luxurious amenities.
Three huge domes and two small domes are the highlights of the elevation. The beautiful jali works on the outer walls represent classic Arabic architecture.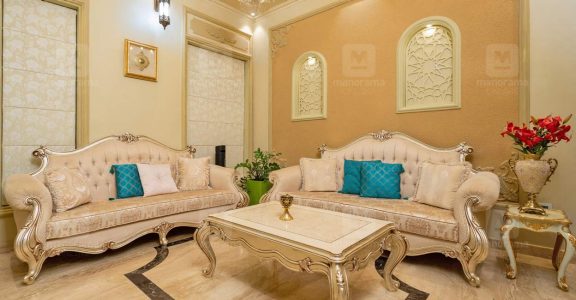 Sprawled over 5200 sqft, the fabulous mansion has a car porch, sit-out, foyer, formal and family living areas, prayer room, dining space, kitchen with a work area, three bedrooms and a bathroom on the ground floor. Meanwhile, there are two more bath attached bedrooms and spacious open terrace areas on the upper floor.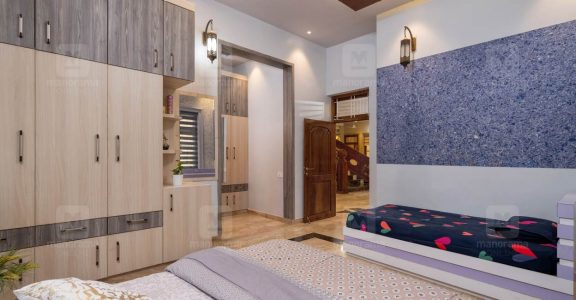 Exquisite Italian marble has been paved on the floor. Meanwhile, the timber panelling, amazing light fittings and ceiling work grand a regal charm to the interiors. The entrance door, panelling and other timber works are mostly done in teak wood. Meanwhile, the furniture sets that gel well with the theme of the house have been specially imported from Dubai. Interestingly, the roofing tiles that look quite special were imported from Malaysia.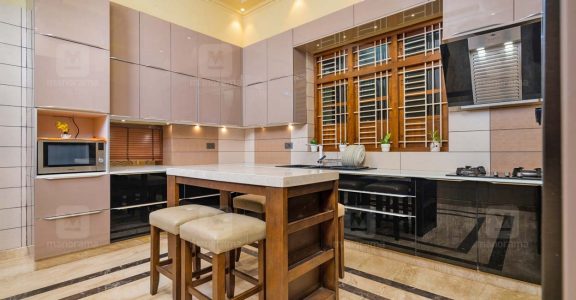 The incredibly vast hall with the double-height ceiling has an enchanting ambience. The interiors are cool even during the noon time when the sun is harsh. The domes on the roof push out the hot air, keeping the interiors cooler. Even though the false ceiling and artificial lighting enhance the ambience of the mansion, the areas have been designed to ensure excellent cross ventilation and natural lighting. So, the interiors are illuminated with natural golden sunshine during the day.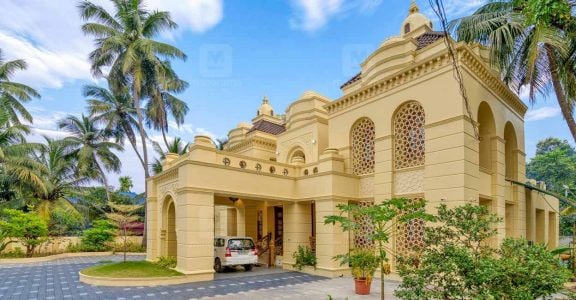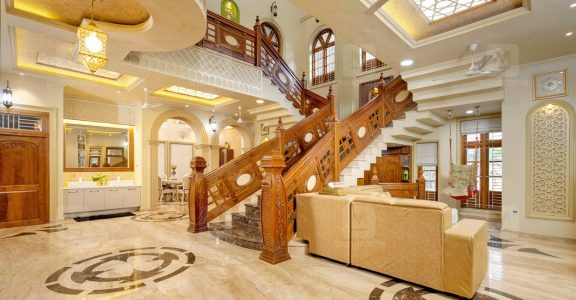 The bedrooms are spaces of extreme comfort and beauty. The ones on the ground floor have been designed in three different corners to ensure privacy. Meanwhile, the kitchen and the adjacent work area are arranged on the fourth corner.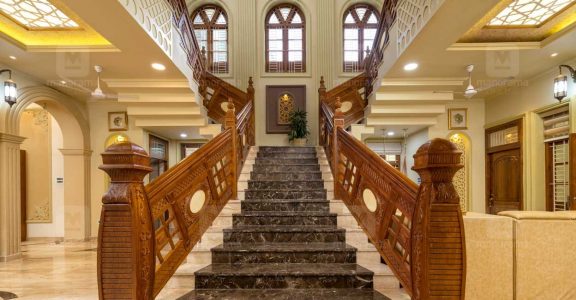 The house shines in its regal glory when the highlighter lights are switched on at night. The family, meanwhile, are delighted that their dream abode has become the talk of the town, just as they had imagined.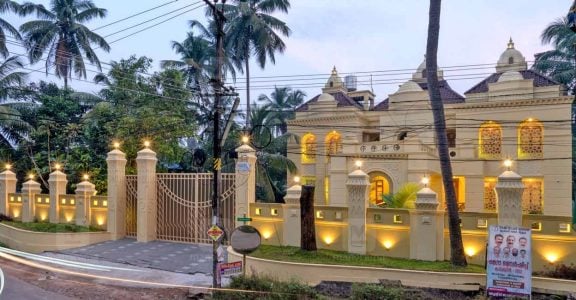 Product Facts
Location – Pavaratti, Thrissur
Area – 5200 SFT
Owner – Hafiz Abdul Shukkoor
Design – Muhammad Shafi, Arkitecture Studio, Calicut
Year of completion - 2022