Boban Thomas and his wife Jaisamma who is a teacher wished to include the ideas and likes of all the family members in their brand new house at Kottayam, Kerala Their children Thomas and Rinu and their families too had many interesting ideas and everyone worked together to realize their dreams.
The plot lies a few feet below the road level. The slanting roof and the elevation designed in the traditional style perfectly suit the tropical weather of Kerala. Noted engineer Sreekanth Pangappadu deserves credit for designing such a fabulous single story house.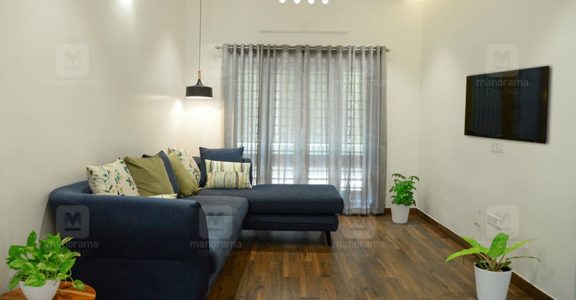 The elevation is quite simple yet elegant. Meanwhile, the interiors stand out for their classy décor.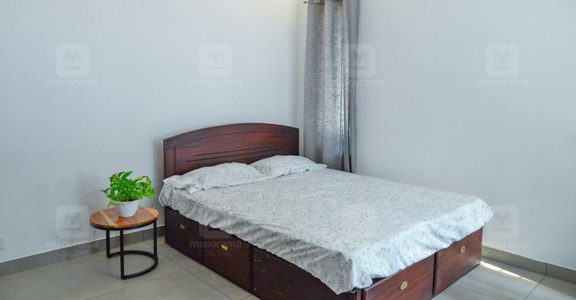 The formal and family living areas, dining hall and open kitchen have been designed by ensuring enough privacy while the spacious hall in the center facilitates excellent air circulation.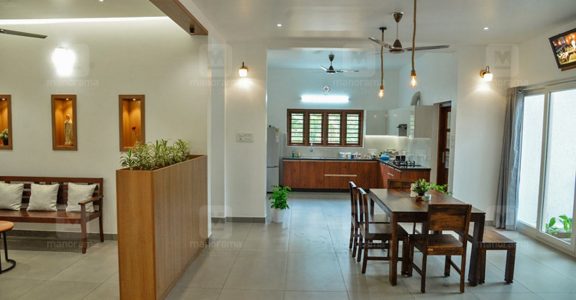 The huge sliding glass window in the dining area helps in bringing in lots of natural sunshine and cool breeze. Moreover, you could also enjoy the scintillating views of the front courtyard and the sit out from here.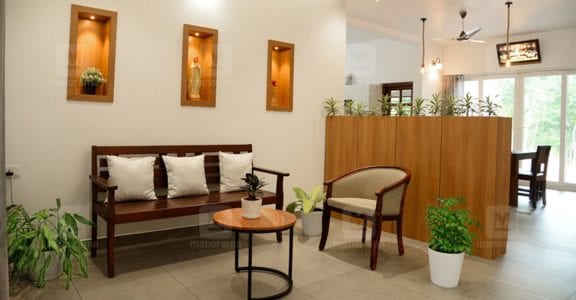 The three bedrooms are extremely spacious and are bath attached. Besides, there is a prayer area and a kitchen with a work area in this amazing abode built is 2000 sqft.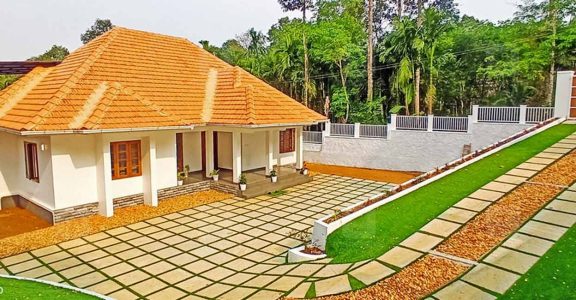 The family's friends and relatives are impressed by the fabulous interiors that boast of splendid features and modern amenities. The well designed common spaces, abundant supply of natural sunshine that exude positive energy and excellent air circulation are some of the impressive features of this house.
The truss roof helps in reducing the heat inside the house. Moreover, maintenance is easy as it is a single story house. The family believes that a single story house ensures a loving bond between family members.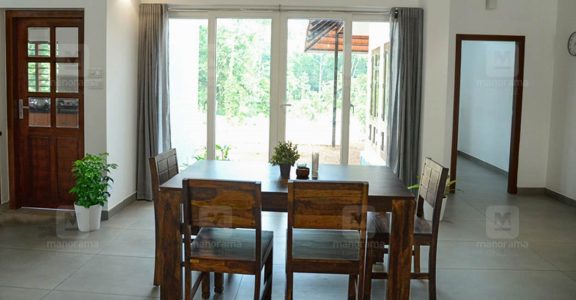 Project Facts
Location – Vazhoor, Kottayam
Owner – Boban Thomas
Engineer – Sreekant Pangappadu
PG Group of Designs, Kanjirappally
Mob – 9447114080.