Thomas Chacko's brand new house in the serene countryside of Kurichy in Kottayam, Kerala has become major landmark in the area for its unique design. A special style of elevation has been adopted to suit the layout of the plot which is wide in the front but narrow at the back.
The structure has been designed in the buttress architectural model or as a slope that begins at the roof and extends up to the ground. The mud-tile paved roof in two layers supported between the slanting walls. The front yard, though small, has been highlighted with beautiful landscaping. Meanwhile, the driveway is paved with tandoor stones. Mexican grass and many other varieties of plants adorn the fabulous landscape. However, the interiors stand out for their minimalism that exudes classy vibes.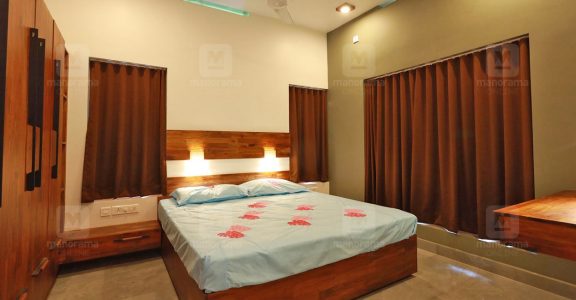 Designed in 2250 sqft area, this contemporary abode has a car porch, sit-out, formal and family living areas, dining space, courtyard, three bath attached bedrooms, kitchen, terrace and balcony.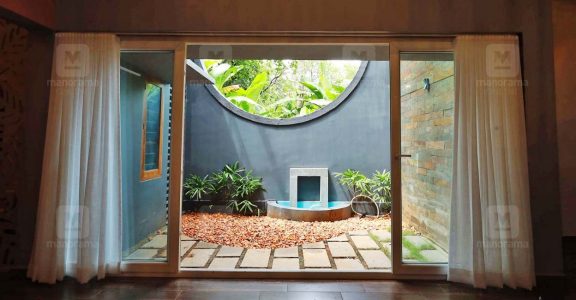 The entrance door opens to the spacious hall where the dining area is designed in double height. There is an open family living space close to this.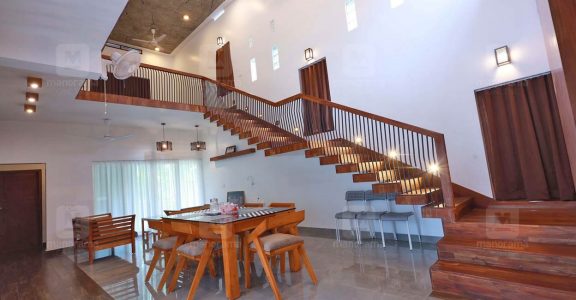 The beautiful courtyard is the most vibrant spot in the interiors. A sliding glass door opens to this area. Besides, there is a circular glass window here to let in the golden sunshine.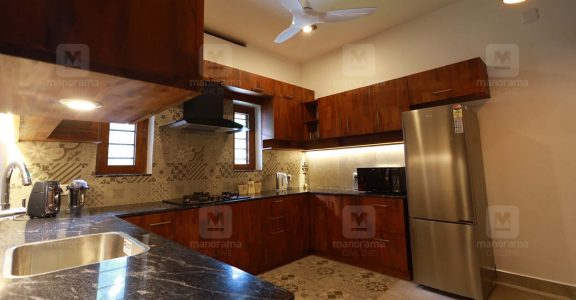 Interestingly, the staircase made with treated mahogany acts as a designer element inside the house.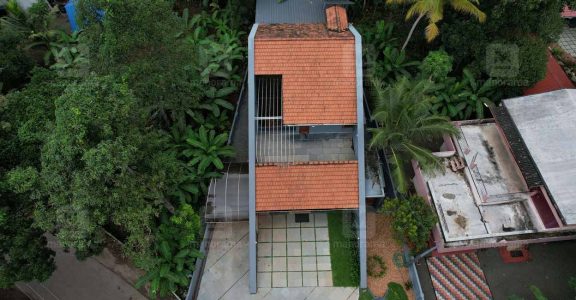 Mahogany has been used to build the cabinets in the kitchen too. The counter top, meanwhile, has been paved with granite.
The family is thrilled that their dream dwelling has become the talk of the town.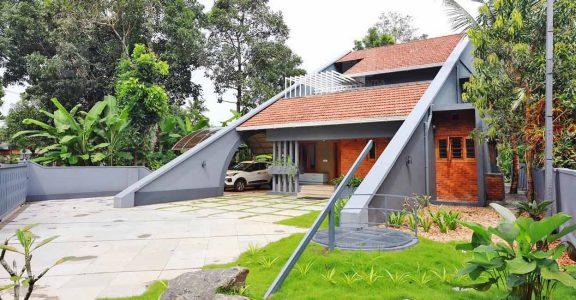 Project Facts
Location – Kurichy, Kottayam
Plot – 14.5 cents
Area – 2250 SFT
Owner – Thomas Chacko
Architect – Fredy Abraham
Sevenscape Architects, Mallappally
Year of completion - 2022