Ravikumar and Sathi, who have settled abroad, wanted a quaint yet beautiful house to live in whenever they visit their hometown in the fabulous countryside of Wadakanchery. They roped in noted architect Vignesh, who is also a native of Wadakanchery, to design their dream abode. The single-storey house, featuring a traditional elevation, blends amazingly with the fabulous natural beauty of the locality.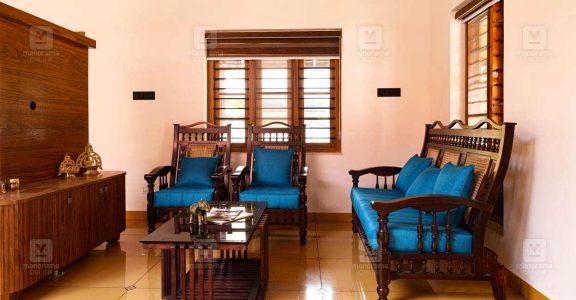 The spaces are built to make maintenance easier as the family would be staying here only during the holidays. Concrete roofing has been avoided as the family wanted a single-storey house. GI truss is installed and is paved with mud roofing tiles. Meanwhile, a layer of ceiling tiles has been paved beneath to grant an elegant look.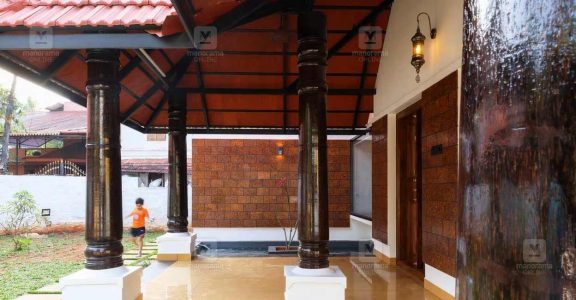 Even though the outer walls look as if they have been built using laterite stones, they are actually cement blocks. Interestingly, laterite claddings are pasted on these blocks to add texture. A long veranda with traditional-style pillars is the highlight in the front. An open courtyard too has been arranged here.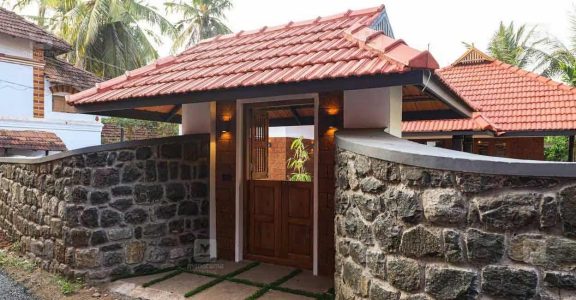 Designed in 1400 sqft, this splendid abode has a sit-out, living and dining areas, a courtyard, two bedrooms, a bathroom and a kitchen with a work area.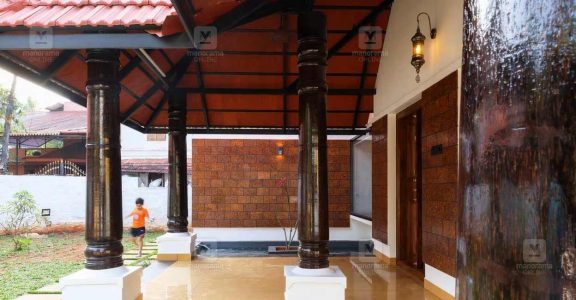 The interiors are designed in the open style which makes the spaces look and feel vaster. Moreover, these open spaces are well connected to make communication seamless. Vitrified tiles have been paved on the floor. While some of the furniture pieces are custom-made, others are ready-made.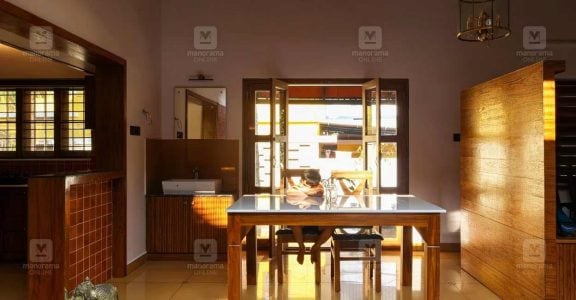 A TV unit is what separates the living and the dining areas. Meanwhile, a sliding door in the dining area opens to the yard, just beside the sit-out.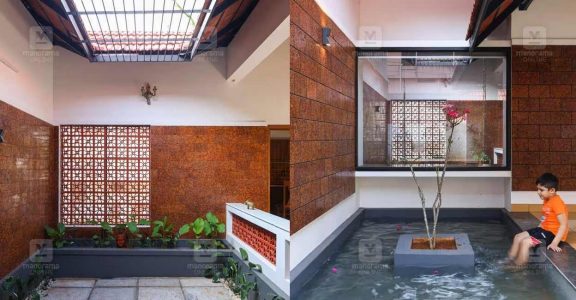 The central courtyard that summonses golden sunshine and cool rain showers is the soul of this house. Moreover, the courtyard plays a pivotal role in pushing out the hot air and keeping the interiors comfortable. Interestingly, arrangements have also been made to cover the roof and install a mosquito net whenever necessary.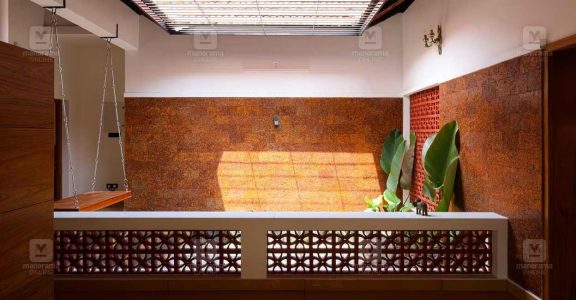 The courtyards beside the sit-out and inside the house have been separated using a glass wall.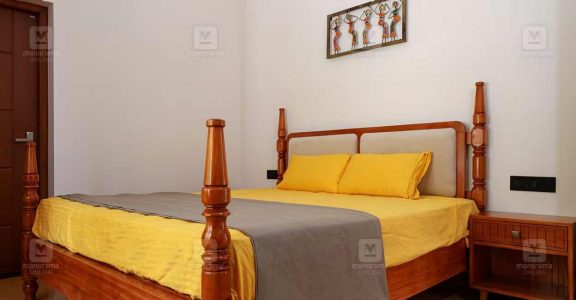 The compact kitchen is easy to manage. The cabinets, meanwhile, are done in a wooden finish. Nano white is paved on the countertop to grant a clean look. An adjacent work area completes the space-efficient kitchen.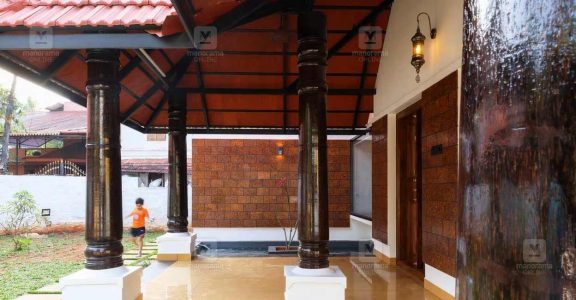 The bedrooms are simple and have all the required facilities. The bath-attached bedrooms have inbuilt wardrobes for storage.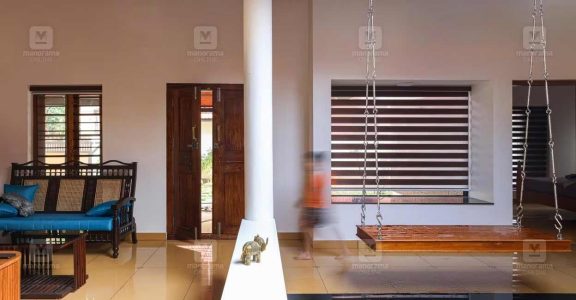 The family is delighted that their dream abode has turned out exactly as they imagined.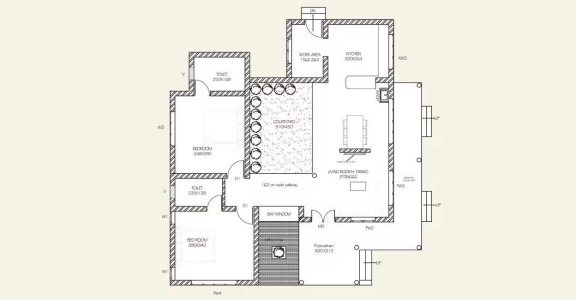 Project Facts
Location – Wadakanchery, Thrissur
Area – 1400 SFT
Owner – Ravikumar
Architect – Vignesh PN
Engineer – Vaisakh PN
VB Infra, Wadakanchery
Email – vb.infra@gmail.com