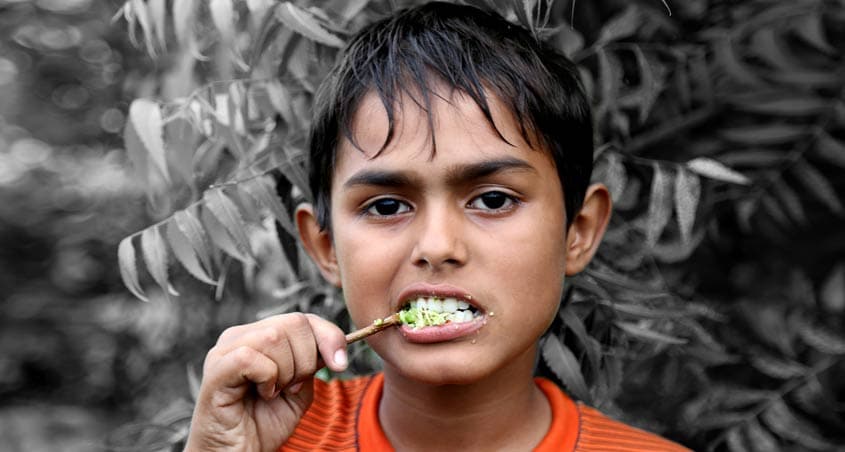 Ayurveda helps ensure hygiene and can also be resorted to for first aid. There are several preparations under the traditional stream of medicine which can be used for purposes such as brushing teeth, and as an alternative to bath soap and shampoo. Here is a brief look at how to make a few among them:
Dental powder
Take the following items:
» Charcoal from rice husk (umikkari) – 100 grams
» Powdered pepper – One tablespoon
» Cloves 2; cardamom 2; sweet fennel – all powdered together.
» Salt powder – One teaspoon
» Refined camphor powder – 200 milligrams.
Mix all these items together and store in a clean tightly-fitting container. This preparation can be used for teeth and gum diseases. Apply the powder to the teeth and gum and leave for five minutes. Afterwards, rinse the mouth with warm water. This procedure should be done regularly.
Toothpaste
The following items, when mixed together, produce an Ayurvedic toothpaste with many medicinal properties:
» Refined camphor – One tablespoon
» Sugar – one tablespoon
» Alum – One teaspoon
» Sunflower oil – Two tablespoons
» Clove oil – Five drops
Ayurveda brush
Take a small twig of neem tree about six inches long. Immerse it in clean water for a day. Before use, crush one tip so that it turns similar to a toothbrush. After brushing teeth, cut off the used part of the twig and again store in fresh water. While brushing teeth next time, again crush one tip to use. This procedure, when regularly practiced, will help prevent several teeth and gum diseases.
Bath powder
This is a remedy for body odour. The method of preparation is as follows:
Take 200 grams each of wild turmeric (kasturi manjal), vetiver, sandal and sacred basil, crush and dry under sun. Make them into a powder retaining all residues. Mix well with 500 grams of 'cheevakka' (fruit of soap nut acacia tree) powder.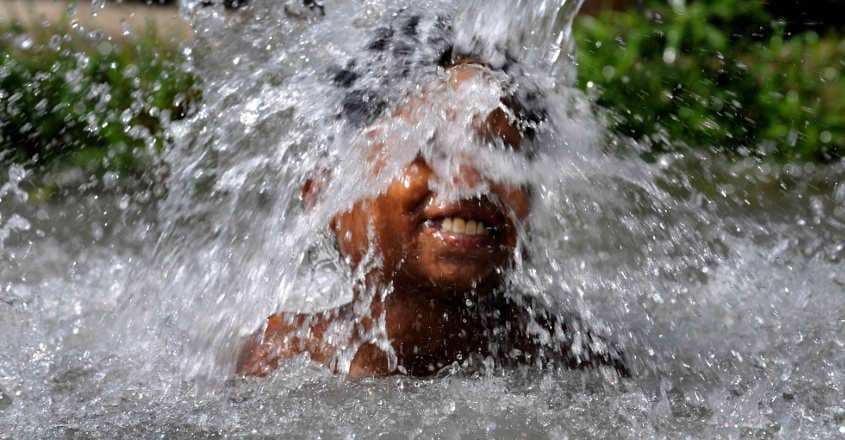 Store the powder in a container and before each bath, take some and add a little pure water so that it turns into a paste. Apply this paste to the body and take bath. All sweat and body odour will vanish and the skin becomes soft.
Ayurvedic soap
Items needed:
» Coconut oil – One kg
» Sacred basil, neem leaves and raw turmeric – 250 grams each. Crush these items in 1.5 litres of water and sift.
» 'Cheevakka' powder – 200 grams
» Glycerin – 100 ml
» Caustic potash – 250 grams
» Refined camphor – take 15 grams and dissolve in 100 grams of coconut oil
Take all medicinal ingredients together in a vessel, add the 'cheevakka' powder and heat. After bringing it to boil, close with a lid and keep for a day. The next day, sift and boil again. Add caustic soda little by little and stir well. After the mixture cools to room temperature, add one kg coconut oil and again stir thoroughly. Continue stirring till it starts solidifying. Then add 100 ml each of glycerin and coconut oil in which refined camphor is dissolved. Stir again. Pour this mixture in a flat vessel at a thickness of two inches. After two days, cut in the shape of a soap and use for bathing.
Ayurvedic shampoo
Take tender leaves of hibiscus plant along with tender pepper vine and leaves and soak in pure water overnight. Next day, crush the leaves in the same water. Use the liquid obtained to wash hair. This is Ayurvedic shampoo which will give shine as well as strength to hair. It is a remedy for dandruff too.
Medicinal eye shadow
Crush gall nut (kadukka), gooseberry (nellikka) and beach almond (thannikka) and make a water extract (kashayam). Cut a clean cloth in square shape, dip it into this kashayam and dry under sun. Repeat this process for a week. Then, roll this cloth and use it as wick in a lamp with pure gingelly oil. Keep an earthen pan close to the flame. Light the lamp for eight hours, scrape the carbon collected on the pan and mix with castor oil to make a paste. Store it well and use as eye shadow. It will not only add beauty to eyes, but will also prevent eye diseases.
Natural lipstick
Turn sealing wax into a fine powder. Take five grams of it, add a spoon of crushed orange and aloe vera gel. Mix thoroughly and keep for one hour. Apply on lips and wipe off after ten minutes. Use regularly and the lips will turn red and attractive.
Natural deodorant
Heat coconut oil after adding vetiver. Apply to the body before bath. This will check odour of sweat.
Hair coloring paste
Mix extracts of gooseberry, false daisy (kayunni) and neelamari along with anjana kallu (a medicinal stone) and grind into a paste. Apply to grey hair. After one hour, wash with clean water without using soap or shampoo. The hair turns black.
For giving a different color, remove the medicinal stone, add an equal amount of henna leaves and grind. Apply to hair after sixty minutes. Wait for another hour, take bath with hibiscus 'thali' – crushed shoe flowers.
Fairness cream
The methods to prepare fairness creams are as follows
» Grind ripe apple, add equal amount of aloe vera gel, two spoons of milk and one spoon of fine wheat flour (maida). Mix well and add seven drops of almond oil and keep for 30 minutes. Apply to face and wash after 20 minutes. The face will achieve a glow and marks will vanish.
» Take three teaspoons of milk powder, one tablespoon olive oil, one tablespoon honey and one 'kadali' banana. Turn them into a cream. Keep for 20 minutes and apply to face. Wash after 30 minutes.

(The author is chief physician, Appavu Vaidyan Ayurvedic Medicals, Kottayam)