New Delhi/Thiruvananthapuram: With the first positive case of novel Coronavirus (nCov) from India being been reported from Kerala, the hospitals across the country are put on a high alert.

So far 170 people have been killed by the virus since it emerged from a market in Wuhan, and more than 7,700 people - more cases than were recorded in the 2002-2003 SARS outbreak -  have been sickened.
Chinese officials cut most transport links to Wuhan on January 23 in an effort to slow transmission of the virus.
The illness has also spread around the world, with cases being recorded as far away as the United Arab Emirates, Finland and the United States, but all of the deaths have been in China.
In this context, Onmanorama explains the virus, its spread and the ways to prevent infection.
What is Coronavirus?
Coronaviruses are a large family of viruses that can cause infections ranging from the common cold to SARS. Some of the virus types cause less serious disease, while some - like the one that causes MERS - are far more severe. Both MERS and SARS are types of coronaviruses.
It is a kind of common virus that causes an infection in your nose, sinuses, or upper throat. Most coronaviruses are not dangerous.
Coronaviruses were first identified in the 1960s, but the source of the viruses are still unknown. They get their name from their crown-like shape. Sometimes, but not often, a coronavirus can infect both animals and humans.
How does it spread?
Most coronaviruses spread the same way other cold-causing viruses do, through infected people coughing and sneezing, by touching an infected person's hands or face, or by touching things such as doorknobs that infected people have touched.
Almost everyone gets a coronavirus infection at least once in their life, most likely as a child. In the United States, coronaviruses are more common in the fall and winter, but anyone can come down with a coronavirus infection any time.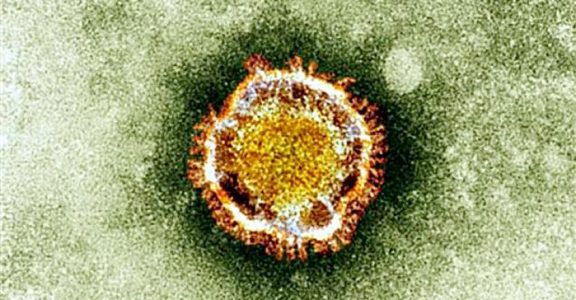 Why high alert at Indian airports?
Kochi, Mumbai, Chennai, Hyderabad, Bengaluru, Kolkata and New Delhi international airports have been put on high alert as part of preparations to tackle a possible coronavirus outbreak in the country. The Ministry of Civil Aviation has informed that all tourists arriving from China and Hong Kong will have to undergo medical examination. This is being done to check the spread of the virus.  
How to confirm the type of disease?
You could get lab tests, including nose and throat cultures and blood work, to find out whether your cold was caused by a coronavirus, but there's no reason to. The test results wouldn't change how you treat your symptoms, which typically go away in a few days.
What are the symptoms?
The symptoms of most coronavirus infections are similar to any other upper-respiratory infection, including runny nose, coughing, sore throat, a general feeling of being unwell, and sometimes a fever. In most cases, you won't know whether you have a coronavirus or a different cold-causing virus, such as rhinovirus.
These illnesses usually only last for a short amount of time. But if a coronavirus infection spreads to the lower respiratory tract (your windpipe and your lungs), it can cause pneumonia, especially in older people, people with heart disease, or people with weakened immune systems.
How to prevent Coronavirus infection?
There is no vaccine for coronavirus. To help prevent coronavirus infection, do the same things you do to avoid the common cold:
• Wash your hands thoroughly with soap and warm water or with an alcohol-based hand sanitiser.
• Keep your hands and fingers away from your eyes, nose, and mouth.
• Avoid close contact with people who are infected.
Treat a coronavirus infection the same way you treat a cold:
• Get plenty of rest.
• Drink fluids.
• Take over-the-counter medicine for sore throat and fever (but don't give aspirin to children or teens).
• A humidifier or steamy shower can also help ease a sore and scratchy throat.
Advisory issued to passengers from China, neighbouring states
• All passengers who arrived in Kerala from China and neighbouring states must quarantine themselves in their place of stay for at least 28 days after arrival in the state. These individuals must leave the house only for medical attention. In case of medical attention, they may dial 04712552056 for support.
• Home quarantined individuals must take due care to avoid all forms of contact with their family members.
• Individuals are advised to stay in bath-attached rooms with ample ventilation.
• Individuals must use separate plates, towels, toiletries, etc during the period.
• Clothes, bedsheets and towels used by the individual must be cleaned with a bleaching mixture.
• If you experience fever, cough or breathing difficulty please contact the respective district control room immediately. After contacting the officials, the patients must reach the isolation ward arrangement as soon as possible. They need not visit the out-patient (OP) facility or causality. These arrangements have been made to prevent the illness from advancing and stop the spread of the disease from person to person.
• The patient and the individual accompanying the patient must wear a mask while visiting the hospital. They must also avoid use of public transport at all costs during the visit.

Source: Centre for Disease Control and Prevention, World Health Organisation and WebMD