A large number of Sri Lankans are thrilled about the fact the Lonely Planet guidebook has named the island nation as the top tourist spot for 2019. From being a place that was largely ignored by tourists for decades on account of a bloody and decades-long civil war, Sri Lanka is now a true global tourist hotspot. But as an enthusiastic traveller who has been visiting the island since 2002, I am dismayed at what has happened to some erstwhile idyllic and beautiful places in the country, as a result of a large number of visitors.
I'll take an example: I spent a few magical days in the quiet hill station of Ella in June 2008. The then-peaceful town had a few small guesthouses, most of which offered a view of the stunning Ella Gap, a gap between mountains from where one, at night, can see a lighthouse hundreds of kilometres away at the southern tip of the island. Ella is also famous for the Ravana Falls and the surroundings are steeped in Ramayana legends.
I should have saved my wonderful memories of the town and not visited it in 2015, when it turned into an ugly mess! The nature was still stunning, but hordes of tourists had descended on a place that lacked the infrastructure to handle them. Small restaurants came up and had separate menus for Sri Lankans and visitors! The menus for visitors had exorbitantly high prices and some argued that this was pocket change for rich westerners! Never mind if a western tourist actually washed dishes in a cafe in Barcelona for six months to be able to afford a holiday in Sri Lanka. On my most recent trip to Sri Lanka, I came to know that Ella is now popular among young backpackers who are more interested in doing drugs than taking in the scenery of the place! I've been told that there is a similar problem in beach resorts in the south and east of the island.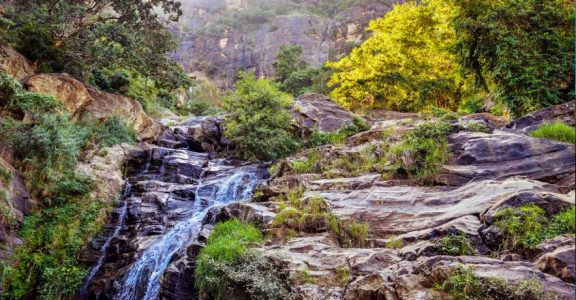 Then there are legitimate and large shops catering to tourists that actually put a marked price of double what a product should cost. Drivers from tour agencies ferry in foreign visitors and end up getting a 50-percent commission for this! All this happens in a country that prides itself on having Buddhist values.
As someone who has visited Sri Lanka more than 20 times since 2002, sometimes for long and extended stays, I am very much an insider in the country. With close friends and family in the country, I have a more than basic understanding of Sinhalese. The country is a second home for me, so it breaks my heart to see what commercial and mass tourism is doing to the island. My recent trip to Jaffna filled me up with immense joy since the city is free of what some call the tourist plague. Other towns and villages that are off the tourist map in the country maintain the charm and delightful cultures of Sri Lanka. Let's hope they don't get "discovered!"
Lessons for Kerala
In 2017, 1.6 million tourists visited Kerala. The hill station of Munnar seems to be popular among domestic tourists, while foreigners enjoy the backwaters and the beaches of the south more.

I visited Kerala twice this year, first to Kasargod in March and then to my beloved Palakkad in May-June. It's highly unlikely for these places to get swamped by domestic and foreign tourists, since there isn't much they can offer to the Instagram-obsessed millennial crowds or their Facebook-loving parents! I would hate for the state to turn into another Goa, where drugs and alcohol-fuelled parties have ruined many villages and beaches. The former Portuguese colony also has an extortionate taxi mafia that is backed by powerful politicians. These crooks can operate with impunity since the state has horrible public transport, unlike Kerala with its extensive rail and bus network. I would hate to see Kerala destroyed by the tourist hordes the way Bali, parts of Thailand and Sri Lanka have been.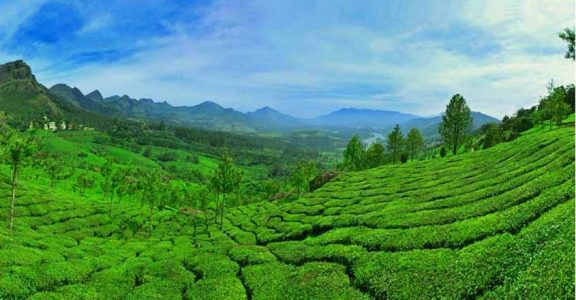 A few years ago the Kerala authorities were looking at positioning the state on the lines of the Maldives and making it a high-price, high-value destination, but that in my opinion is another extreme. The state needs tourism, but it's all about having the right kind of tourists.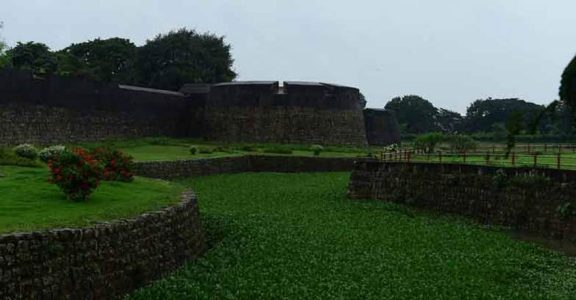 Well-off travellers are more than happy to spend a good deal of money to visit St. Petersburg, Russia just to watch the ballet at the Mariinsky Theatre. Many European cities have a similar pull. Kerala can and should place its great tradition in performing arts to attract the 'cultured visitors.' I know of many people who would relish watching Kathakali performances in the land of its origin. Kerala is also the land of great writers and more needs to be done to place it as a destination for literary and cultural festivals. I have just touched the tip of the iceberg here. The authorities and those with a stake in Kerala's progress and well being need to think out of the box to save the state from becoming the latest victim of mass and commercial tourism.