In the immediate post-Independence period, Indian cinema was open to ideas from the West. A whole generation of filmmakers, both existing and aspiring, took great inspiration from Vittorio De Sica's 1948 classic Bicycle Thieves. Bimal Roy's Do Bigha Zameen, easily one of the finest works of Indian cinema, is probably the best known neorealist film produced in India, but Italian neorealism had a following in the early 1950s even in Kerala.
Two years after Roy's masterpiece was released and just months ahead of Satyajit Ray's Pather Panchali hitting the screens, a 22-year old student from Thrissur directed the first Malayalam neorealist film. P Ramdas's Newspaper Boy was released in May, 1955, in less than 10 cinema halls in Kerala.
With a budget of less than Rs 2 lakh, collected from the public decades before crowdsourcing became a common word in the Silicon Valley, Ramdas's directorial debut has the distinction of being the first commercial film produced entirely by students in India. More to its credit is the fact that the actors weren't professionals and the crew members were highly inexperienced.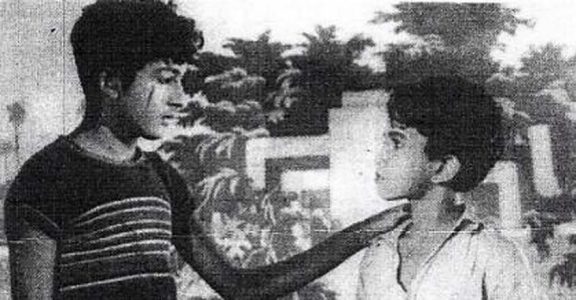 Watching the film more than six decades later, a viewer cannot help but be mesmerized by how well it was made, against all odds. The film looks at the life of an impoverished Nair family that is full of misfortunes.
Mostly filmed in a studio in Thiruvananthapuram, as the movie is set in Thrissur and Chennai, the outdoor scenes were shot in those cities. The scenes offer an invaluable glimpse into newly Independent India. Those familiar with the idiosyncrasies of the Malayalam language would appreciate the care taken to ensure that the Thrissur dialect and accent were used to perfection. Although the famous scenes from the Ernakulam Junction railway station were inspired by an Akira Kurosawa film, the viewer would be easily be reminded of the 1956 classic Bhowani Junction, which was filmed in Lahore.
More importantly the film highlighted the realities of life and society. Till that point, audiences in Kerala, like in the rest of India saw cinema mainly as an opportunity to escape the harshness of life in a very poor country, but Newspaper Boy was a path-breaker that would have a deep impact on the film-going public in the future.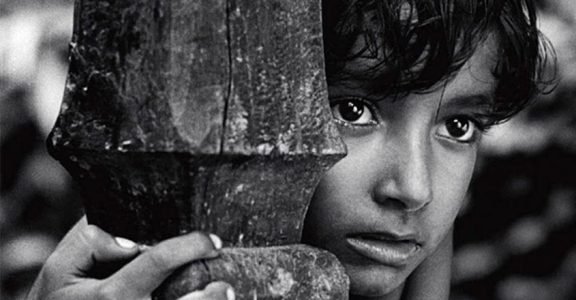 Kerala was certainly not ready for this kind of a film and Ramdas did not make any money from it. In fact, it took almost four months to find a distributor for the film, and reports indicate that Ramdas actually had to return some money to the distributors because of its commercial failure.
The director would himself admit that the film was ahead of its time. It is actually seen in retrospect as one of Indian cinema's finest films.
The success, national and international recognition of Kerala's neorealist films may even have had an impact on purely commercial films in the state. For a long time, audiences watching Malayalam films went home in tears when films culminated into a tragedy.
Ramdas, who died at the age of 81 in 2014, would only go on to produce two more mainstream films. However, there is little information in the public domain about the two movies - Nirapara (1976) and Vadakaveettile Adithi (1981). In 2007, he was chosen for the J C Daniel Award, the Kerala government's highest honour for lifetime contribution to Malayalam cinema.
It would be a great service to digitally restore Newspaper Boy and have it screened in places like Italy, where there is a growing nostalgia for neorealist films. A few years ago, the Alliance Française de Bombay, held a special screening of Shaji N Karun's Piravi, giving the new generation a chance to watch another masterpiece of Malayalam cinema.
One wonders whether the golden era of Malayalam art cinema is over. The viewing public increasingly shuns this genre and is drawn to films that imitate Tamil, Hindi and English cinema. For filmmakers, it does make sense to tap a market that is much larger than Kerala. A large number of cinema halls are screening Lucifer in Mumbai, and it's not just the Malayalis who are turning up in numbers to watch the Mohanlal-starrer.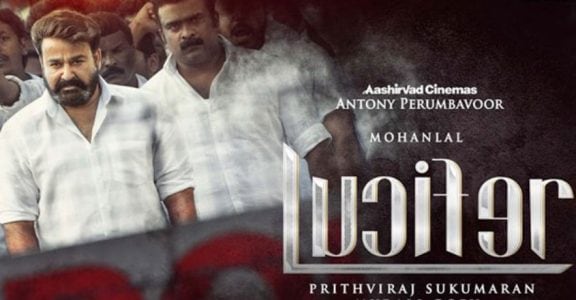 Many cities around the world have dedicated screening halls for non-mainstream films. A cinema hall built on the same lines in Fort Kochi or Thiruvananthapuram would be a welcome tourist attraction and at the same time provide a platform for those filmmakers who aspire to make the kind of movies that reflect the social realities of contemporary India.