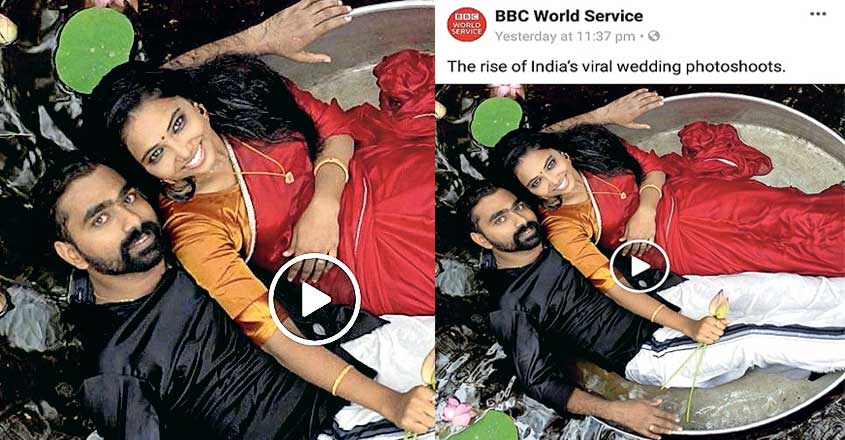 Alappuzha: The aesthetic brilliance and technical finesse of wedding videography in India, Kerala in particular, has been spawning in social media and awing users for quite sometime now. It now seems that the efforts have been recognised and rewarded with none other than the BBC including a Kerala wedding video in one of its feature.
Abhijith and Nayana, both natives of Cherthala, are on cloud nine as their recent wedding photo shoot got featured in a BBC video report about the 'great' Indian tradition of lavish wedding photo shoots.
The report explains how Indian couples are ready to go to any extent to make their wedding photo shoots extra special. The couple explains the various strategies they had adopted to make their photo shoot videos go viral on social media.
The BBC video titled 'The rise of India's viral wedding photo shoots' is an interesting report, throwing light on the hefty amount of money that couples spent for arranging such elaborate photo shoots, their preparations, strategies they adopt to make the videos unique and also the social media's reaction to it.