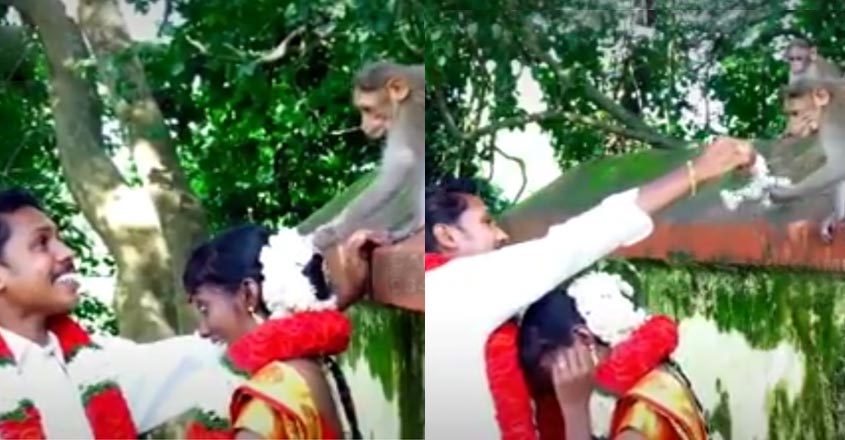 Simians are always awe-inspiring for their similarities with human form and intelligence. Though the species are not much domesticated, their activities are curiously watched.
What has now caught the attention of the social media is a monkey's efforts to snatch a few jasmine flowers which decked the hairdo of a bride.
In the video, the monkey is seen sitting on a wall and trying to get hold of a tiny piece of jasmine garland as the newly-weds are posing for wedding photo shoots. Interestingly, the couple willingly allows the monkey to get the bunch of flowers it was trying to snatch away.
But when the monkey fails repeatedly, the bridegroom tears off a tiny swag from the garland and hands it to the animal.
The monkey, much happy and satisfied, flees the place smelling the flowers in his hands. The interesting video has been captured during a wedding video photo shoot at Sasthamkotta, near Kollam, by a videographer named Aromal.