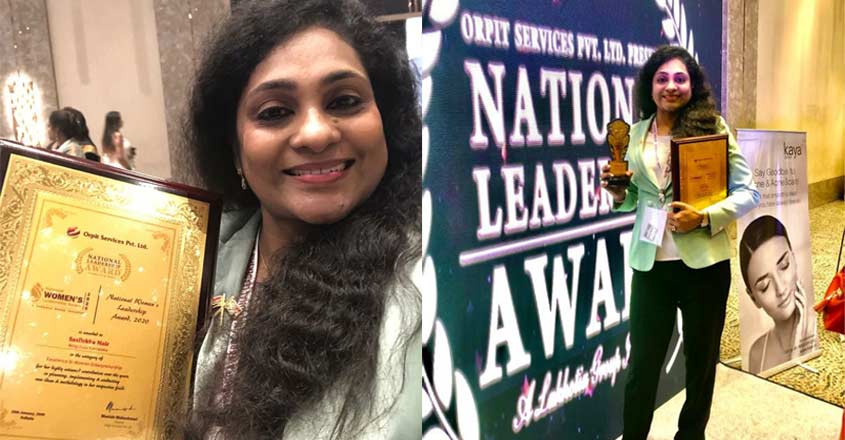 Kottayam: Sasilekha Nair, who was crowned Mrs India Kerala in 2018, has won another recognition as a winner of National Women Leadership Awards 2020 in the category 'Excellence in Women Entrepreneurship.'
Sasilekha received the award in Kolkata on January 26 presented by Orpit Services Pvt. Ltd, an initiative of Lakhotia Group to honour achievers, innovators and leaders of their respected fields in India.
Based in Bengaluru, Sasilekha is the managing director of the IT firm IQ Matrix Infoways Solution Pvt Ltd, Technopark Thiruvananthapuram. Her 15-year-old elder daughter Swati is a class X student and younger one, Jahnavi, 9, is in class IV. Sasilekha's husband, Rajeev Kumar Pillai, is with IBM, Bengaluru. Sasilekha is also a trained Bharatanatyam dancer.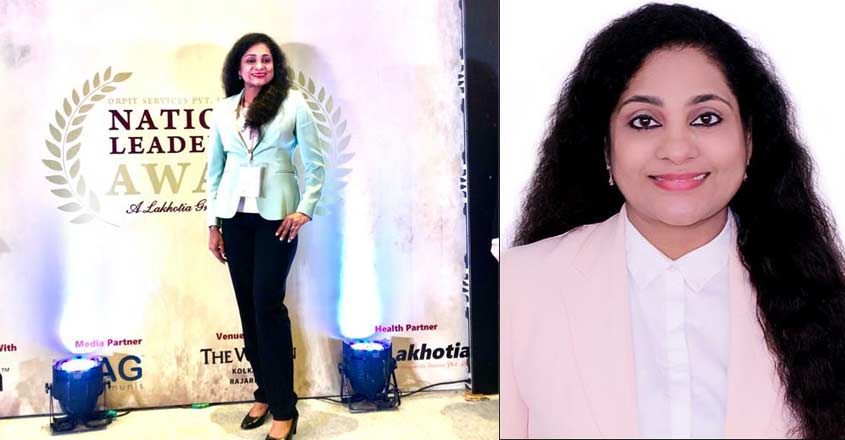 A postgraduate in English literature and a graduate in Microbiology, Sasilekha says she was not a career woman and was exposed to different kinds of lifestyles. In her school days, she used to visit most north India as her father was in the Indian army. After marriage, she lived in London for a while. A taste of different cultures has given her a wider perspective of life and humanity. Sasilekha is also a trained Bharatanatyam dancer.
Taking care of household and company affairs in Bengaluru and with frequent visits to her firm in Thiruvananthapuram, Sasilekha is a busy bee. Yet, she always makes it a point to visit her parents at Kattoor in Pathanamthitta district.