There are many artists who create magic in the field of painting who blend technology with talent. As a result, works of art are appearing on unlikely places such as buses; walls of offices and institutions and in houses. There is also good demand for paintings that shine in the darkness of the night and those created based on various themes. Such options enable artists to enjoy more creative freedom and Ronnie Saji is a young painter who has utilized this opportunity. In fact, people in Kerala are familiar with many works of Ronnie, who ventured into painting after studying Mechanical Engineering.
Ronnie is now popular in social media as 'Artistic Space'. Starting his career in art at the age of 22, the young man now paints on all types of media. Among his notable creations are UV Glow paintings that shine in the darkness. Similarly, Ronnie's 'Sacred geometry' works having spirituality as their theme and digital paintings based on human consciousness also have attracted much attention.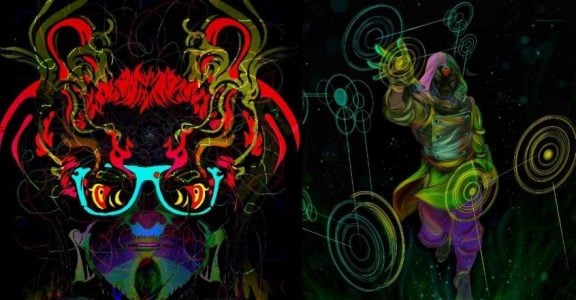 Other major works of the artist include interior paintings with ultraviolet theme in the tourist buses of 'Komban Holidays' that are a rage in Kerala; enamel water and water-base walls of Z1 Automotive Pvt Ltd Restoration Garage; interior of Jungle Cliff Café at Varkala and Gox Customs Restoration Garage.
Ronnie's creations have also been shared on the social media by actors Tovino Thomas, Unni Mukundan, Janani Iyer, Anu Sithara, Anushree, Manjima Mohan and Parvathy Krishna.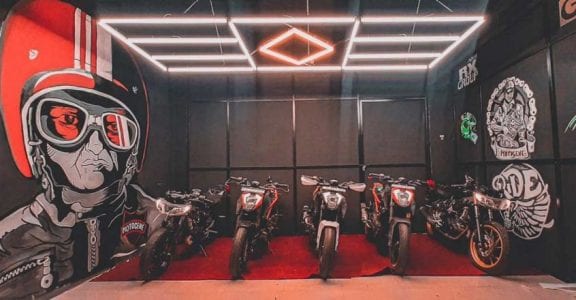 Along with paintings, Ronnie has gained expertise in music also. Adept at playing the guitar and engaging in musical productions, Ronnie has exhibited his prowess in this field too.
Another initiative launched by Ronnie is 'Team Dishoom', a collective of artists, which organizes an interesting event called 'Sensa Festival'. Moreover, Ronnie was the art director of 'Arivu', a music video released under the banner of Manishada.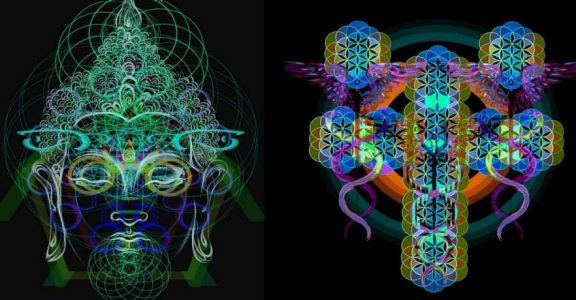 About his future plans, Ronnie says, "I wish to learn more about art as well as music and engage in experiments related to both."