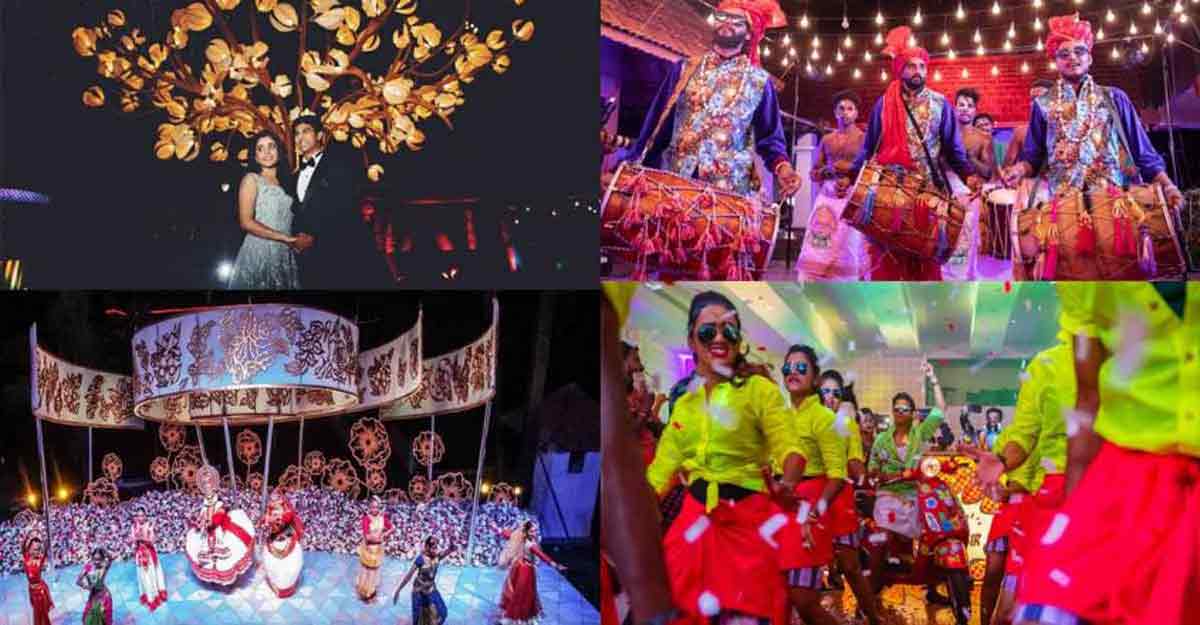 Kochi: Rainmaker Events and Entertainments, the leading destination and inbound wedding planning company in Kerala, won 2 silvers and 1 bronze at the WOW Awards Asia 2020, Asia's largest business and recognition platform for the Wedding Industry, Experiential Marketing, MICE and Live Entertainment which hosted its 12th edition. Rainmaker Events received 9 nominations across 6 categories and won one silver each for Best Pre-Wedding Event of the Year and Best Entertainment Design for a Social Event and one bronze for Best Entertainment Design for a Social Event. The WOW Awards Asia 2020 was a virtual awards ceremony broadcast on EVENTFAQS Media's YouTube channel that had a 5000+ strong delegation from across 25+ countries.
Since 2009, WOW Awards has been the epitome of cultivating and celebrating excellence in the creation of LIVE events in Asia. This year, 6 award groups were honoured via an Extended Reality Award Ceremony with live anchors and entertainers. The award groups were Group A: Experiential Marketing Awards, Group B: Experiential Celebrations Awards, Group C: Experiential Management Awards, Group D: Experiential Venues Awards, Group E: LIVE Quotient Awards & Group F: WOW Decade Awards. The 106 categories of WOW Awards Asia spread across 6 groups encompassed every aspect of MICE, LIVE Marketing, Entertainment & Social Events. Events/projects held between January 1 2019 to December 31 in Asia or globally planned and organised by companies in Asia. A panel of eminent and experienced experts from the relevant industry shortlisted the winners for specified award categories. KPMG (Process Advisors & Evaluators) independently tabulated scores and the highest scoring entry determined the winner in each category subject to the minimum qualifying score for each category of awards.
The first award winning entry was for Best Post Wedding Event of the Year, for which they bagged a silver WOW. The entry was a wedding reception held in LULU Convention Centre - Thrissur called 'AK19' themed around a whimsical wonderland. The reception curated a surreal wonderland experience with enchanting décor, sensational entertainment acts and unique connective guest engagements. Every touch point of the venue breathed the theme meeting international standards of wedding planning and execution. The venue was decked with 1,00,000 crystals shaped to form artistic crystal portieres, tiered chandeliers, candles, creative light plays, roses and imported hydrangeas. The entertainment design had interactive guest connections highlighted by suspended whimsical goddesses, French Bourree inspired on stage dance acts, presidential motorcade and the sensational 15 member Thaikkudam Bridge.
The second winning entry was for Best Entertainment Design of the Year. Rainmaker Events has been winning in this category for the past 2 years at the WOW awards, becoming the most sought after Entertainment Designer of the country. They received a silver for the wedding series of AK19 held in Thrissur. The haldi event had a grand entry with a convoy of John Deere tractors, Mahindra open jeeps, bullets, dancers and dhol players. Guests were engaged with personalised safas, a bangle counter, astrology, interactive dandiya and North Indian food thelas. The dappankuthu themed sangeet night had specially choreographed grand entries with South Indian Maari style rowdies and goondas. The groom entered on a kitschy scooter like a don along with his gang of dancing goondas. South Indian movie villains, Don look alikes and a yakshi added a theatrical quotient to the entertainment. Sensational -performances by the families and the Amruthamgamaya band with Niranj Suresh swooned the guests through the night. Interactive bartenders flown in from Mumbai engaged the guests with creative molecular cocktails and mocktails. The entertainment design for the wedding reception had interactive guest connections highlighted by suspended whimsical goddesses, French Bourrée inspired on stage dance acts, presidential motorcade and the sensational 15 member Thaikkudam Bridge. Another highlight here was the 7 tiered crystal embellished ivory and silver themed showstopper wedding cake.
The bronze WOW for Best Entertainment Design was received for 'Midsummer Night's Dream' themed wedding reception held at Bolgatty Palace, Cochin last year. The reception had a celebrity guest turnout from the Malayalam movie fraternity including Mohanlal, Mammootty, Dileep, Priyadarshan and Indrajith. The grand entry of the couple had a Harley Davidson entourage and were escorted onto the stage by face painted Shingarimelam drummers and dhol player fusion, the first of its kind in Kerala, along with aureate winged princesses and New Vogue – Shuffle inspired on stage dancers. While Stephen Devassy led the musical ensemble with 20 performers curated for the event, Renjini Haridas hosted the reception. The main highlight of this event was the 12ft high showstopper wedding cake, that was the largest cake ever to be done in Kerala for a wedding.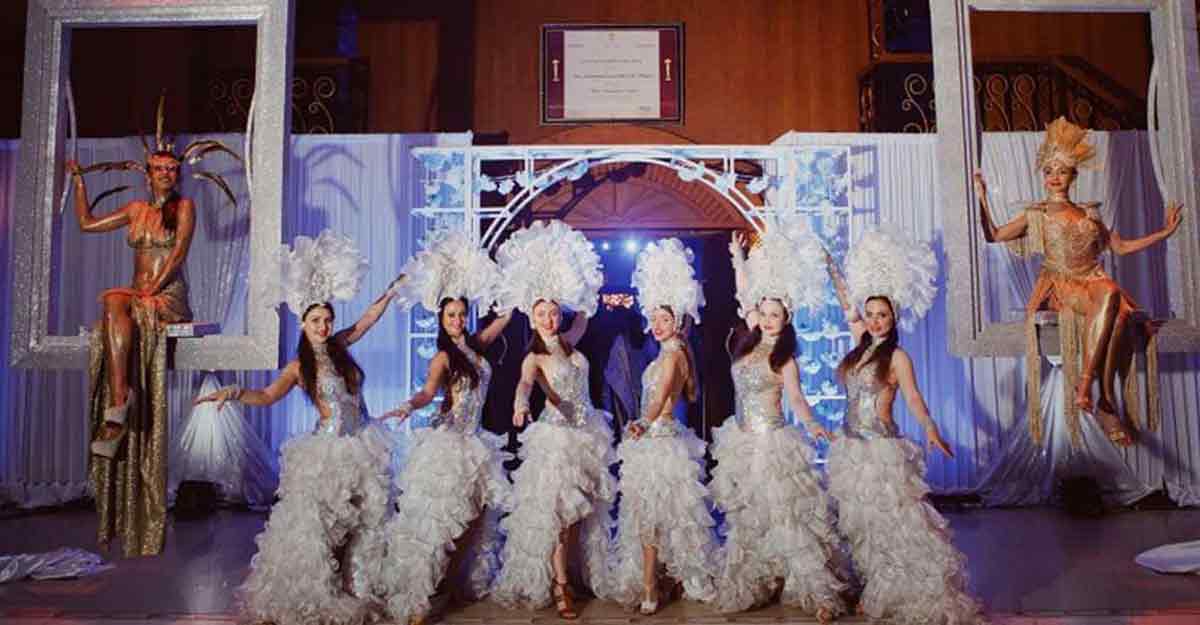 'We are extremely thrilled and honoured by the triple win at WOW Awards Asia 2020. Any recognition is an endorsement of our passion, teamwork and endeavour. Being recognised amongst the finest in the industry across Asia is a true inspiration for us to step out of the line, strive harder and dream higher. At times like these, this win is a reminder for us to keep moving forward and push our boundaries to curate magnificent memories and experiences through our events'
Established in 2011, Rainmaker Events and Entertainments curate signature weddings that boasts of exceptional experiences created through their proficiency in extensive research, creative outbursts and international event experiences. This is their 3rd consecutive win at the WOW Awards Asia since 2018 and so far they have brought home 6 metals.