Writer N S Madhavan termed M T Vasudevan Nair a 'wonder' of Kerala's literary history. According to him, M T was the first organically independent Malayalam writer to have broken free of the innumerable fetters with which a writer was tightly bound.
"If we look at Kerala's literary history in the last 200 years, the writers in Kerala were always in chains. During the classical period, caste was a major issue. Knowledge of Sanskrit was another factor that emasculated talent. And there was also the tyranny of structure and form," Madhavan said while taking part in the debate on the topic 'The MT Malayali has read' (Malayali Vayicha MT) organised by Manorama Online as part of the writer's 90th birthday celebrations. The event was held at Sobha City, Thrissur.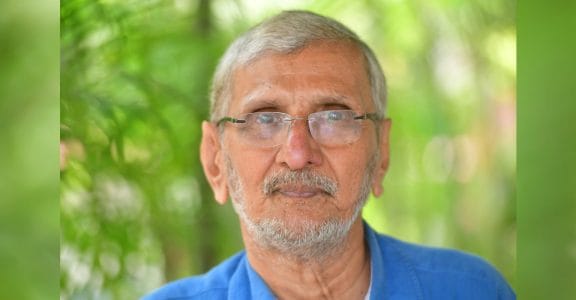 Even writers like Thakazhi Sivasankaran Pillai and Keshava Dev, who tried to cast away the restraints, were critically hounded for their lack of 'social concern'. "Thakazhi and Keshavadev were even made to cry," Madhavan said. "It was said their writings were not good enough to take forward the working class movement," Madhavan noted.
Then came MT: "He cut a new path and was original and organically independent," Madhavan told the gathering. In the process, MT stood in the vanguard of an army of independent writers.
It was in 1956 that 'Naalukettu' was published. Madhavan called it the first Malayalam novel that was fully accessible to the Malayali. What he meant was that 'Naalukettu' was defiantly original and was thoroughly unmindful of the societal, political and aesthetic standards heaped on writers.
There was yet another diktat that MT had cocked a snook at. It was often said writers should have experience of what they are writing. Madhavan said the novel 'Arabi Ponnu', was not based on any experience that MT had. The novel was written jointly by M T and N P Mohammad, and was about the arrival of Arabs to Malabar.
"To write, MT demonstrated that a writer did not require the anticipatory bail of experience. He gave writers the courage to take up anything as their themes. Imagination alone mattered," Madhavan said.
Poet Rafeeq Ahammed echoed Madhavan's sentiments. "When he started writing, he did not attempt to pick from the existing styles, be it Thakazhi's or Basheer's or S K Pottekkat's. Though he had said Basheer was his guru, MT's writing style does not reflect that," Ahammed said. This was how the poet described MT's determination to remain original. "This was a man who stood his ground even when the hurricanes blew." By hurricanes he meant the reigning stalwarts of the time: Basheer, Thakazhi and Pottekkatt.
Writer T D Ramakrishnan said the Vyasa tradition could be spotted in MT's works. Ramakrishnan was not referring to MT's affinity for mythologicals. But the rigour of characterisation followed by Vyasa. "Even a minor character is beautifully woven into the fabric of the work. Even seemingly unimportant characters are finely and delicately sketched," Ramakrishnan said.
Independence, originality and dignity are not just witnessed in his writings. These traits define the man himself. "If you ask me how a writer should behave, I would say 'like MT'," Madhavan said. "He does not speak ill of others," he said.
Rafeeq Ahammed said MT was a model writers should emulate. "His life is an example of how dignified a writer should be. His head is always held high. He will not bend. He understands his greatness but is still humble about it," Ahammed said.
Poet and critic Alamcode Leelakrishnan said MT was a ceaseless wonder. There was always more to imbibe from him. "We can never stop wondering at the man, just the way we would not cease to wonder at the ocean and the elephant," Leelakrishnan said.
According to Madhavan, it was Hindi short story writer Nirmal Varma who first pointed to yet another facet of MT. "While we were discussing MT, Nirmal Varma asked me whether MT was an activist," Madhavan said. It was later that Madhavan came to know MT was at the forefront of the Muthanga tribal struggle.