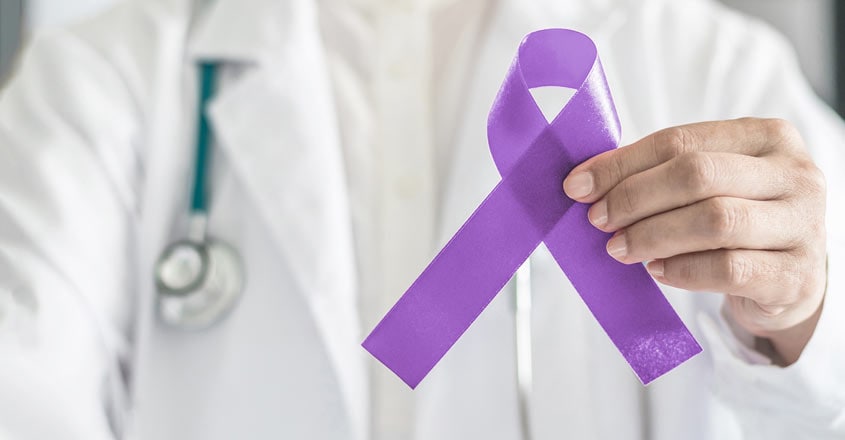 Morbidly obese women are at a "much higher risk" of developing endometrial cancer compared to those with a normal body mass index, doctors at a city hospital said on Tuesday.
Endometrial cancer arises from the endometrium - the lining of the uterus.
The hospital shared case studies of nine morbidly obese patients, aged 50-70 who were treated there for this type of cancer in the past few months. Two patients also shared their experiences during an interaction with the members of the press here.
BMI (body mass index) is defined by the ratio of an individual's height to his or her weight. Normal BMI ranges from 20-25. People having BMI above 40 are considered morbidly obese.
According to Max Institute of Cancer Care, "Endometrial cancer is becoming increasingly common in post-menopausal women, though incidence in women as young as 25 years of age have also been observed. There is a strong link between uncontrolled obesity and endometrial cancer."
All nine women, whose cases were presented, were post-menopausal and treated during stage one of the cancer. Due to severe weight gain, robotic minimal access surgery was the only treatment option available for them, the hospital said in a statement.
Amish Chaudhary, senior consultant, gynaecology, oncology and robotics, Max Super Speciality Hospital, Saket, said, "The risk of endometrial cancer increases by nine times in morbidly obese women, as compared to women with normal BMI. In most cases, surgery is the most effective treatment."
"Also, in obese patients, robotic surgery, which is minimally invasive, is more effective and safer procedure, than traditional laparotomy," he said.
Director and chief consultant, surgical oncology at Max hospital, P K Julka spoke about the "rising incidence" of obesity-induced endometrial cancer, especially in post-menopausal women.
A 55-year-old patient, who did not wish to be named, said she was leading a normal life, until she noticed sudden bleeding from her private parts.
She had attained menopause for two years, hence was advised an endometrial sampling, which suggested a high grade cancer.
After due tests, she successfully underwent robotic radical hysterectomy and bilateral pelvic node dissection in which the uterus, fallopian tubes, ovaries and pelvic lymph nodes are removed and was discharged within two days .
"She weighed 157 kg at the time of the surgery. The patient had been suffering from high grade carcinosarcoma," the hospital said.
Kanika Batra Modi, consultant, Gynaecology Oncology, Max Super Speciality Hospital, Saket, said, "Morbid obesity by itself is a high risk factor and is usually associated with co-morbidities like diabetes, hypertension and sleep apnoea, which makes it a big surgical and anaesthetic challenge."