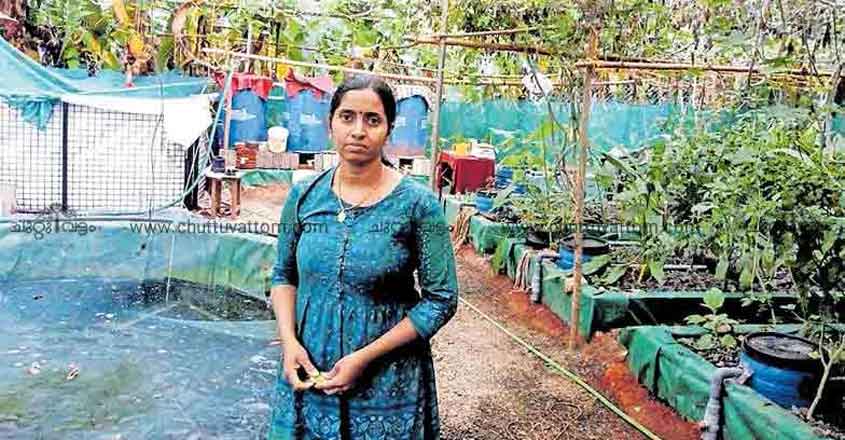 Ramanattukara: Rekha Rashmik, who introduced a unique and novel technique in pisciculture by incorporating the features of aquaponics, was recently honoured by the state government. A native of Chulliparambu near Farook College in Kozhikode, Rekha bagged the district-level award for modern fish farming. The award was handed over by minister J Mercykutty Amma.
Aquaponics is a technology which combines aquaculture (raising fish) with hydroponics (growing plants without soil). Rekha, who runs Annapoorna Aquaponics, was selected for the award for her efforts to grow organic fish along with vegetables. The fish pond is located in just a cent of the 4-cent plot on which her house stands.
The water from the fish pond is transported through layers of metal and is purified by plants and shrubs. The water thus purified is directed back to the fish pond. Rekha grows the Genetically Improved Farmed Tilapia (GIFT) fishes produced by the Rajiv Gandhi Center for Aquaculture in Vijayawada. Organic vegetables like spinach, bitter gourd, turmeric, millet, brahmi, yam, ivy gourd and chillies are grown alongside the fish pond. Rekha also conducts training classes and holds camps on aquaponics. Phone: 9400801966.