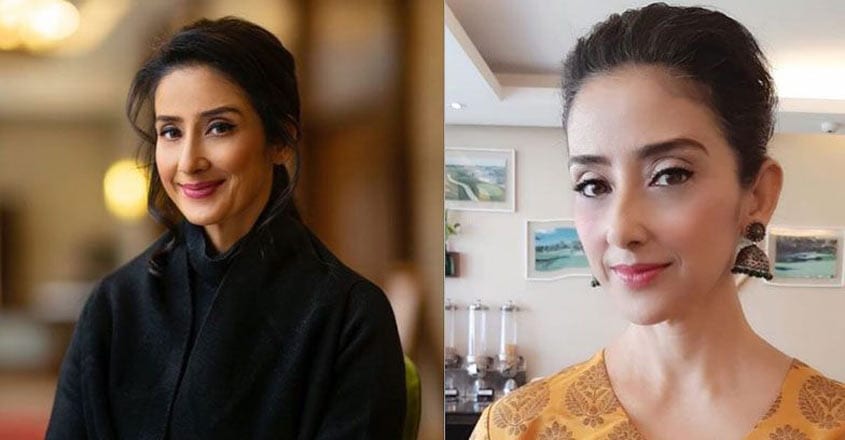 Manisha Koirala reveals about her race through cancer, how did she win over it and how has life changed for her after that, in her new book 'Healed'. She throws light on the wrong choices she took including her addiction to alcohol. Here's what she explained about how she was enslaved by alcoholism and the way she got out of this whirlwind:
"I possessed everything, wealth, name and fame. I was always surrounded by friends, so much so that I could host a party any time. It was at this point when I thought the whole world was under my foot, I was hit by an unexplainable sadness. I was taken over completely by stress during the release of my movie Laawaris in 1999. I was working without taking breaks and due to this I was becoming physically weak day by day that I couldn't even wake up or put my makeup on and go to my shooting location.
Leave alone my job, I started hating even my life. I was tired of living as many characters a day and exhausted after expressing various emotions one after the other. I thought I was a robot who switches into another character on someone's command, 'light, camera, action'.
Stress was conquering me more and more with each passing days. The complexities of the characters I played were in fact effecting even my soul. I was running from location to hotel and back, forcefully ignoring my urge to take a break or to see the blue sky or the golden sea. I was shrinking to myself.
Things were not different during my shoot days in Australia. Denial of the outside world was a torture for a nature lover like me. From there I went to yet another shooting location in Mumbai. Trips to foreign countries and offers from the upcoming movie projects did not excite me or made me happy. My mind was depressed. It was during this time alcohol came to my rescue. It took me over, to the extent that I took vodka even in my diet. My ex-lover used to tell me that I lost the ability to strike a balance in life. He said that I am a workaholic who either overwork or overparty and that I do not know how to balance between the two. People around me and even I knew what he said was absolutely right. However, I was not enjoying what I was doing. I couldn't love or appreciate the movies I was a part of. I intentionally took wrong decisions even when it came to choosing movies. All these were to satisfy my ego. I was not at all bothered about who is directing the movie even."
She revealed her personal and professional hurdles in one of the chapters in her book 'Healed', published by Penguin Random House.