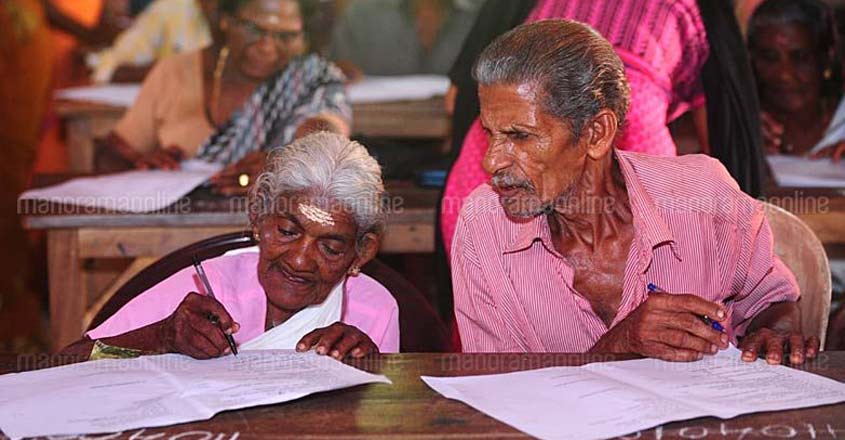 Harippad: A 97-year-old woman who stood first in the state literary mission's 'Aksharalaksham' exam has been recognised for her achievement by the Commonwealth of Learning (COL) organisation based in Vancouver, Canada. Karthyayani Amma of Muttam was handed over a certificate of excellence by COL, which is dedicated to the promotion of distant education in Commonwealth countries.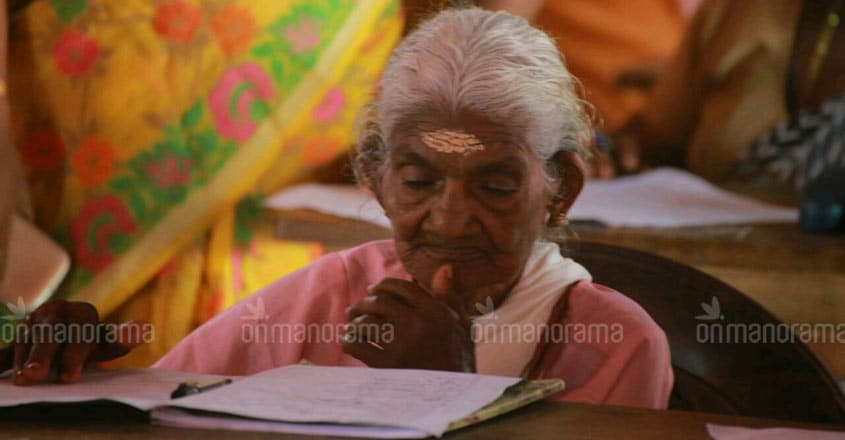 Commonwealth of Learning's goodwill president Balasubramaniam had visited Karthyayani Amma to congratulate her. She is preparing for the Class 4 exam and is confident of winning the Class 7 and 10 equivalent exams.
The certificate presented to Karthyayani Amma states "You have to become a beacon of inspiration for lifelong learning. You have shown that education and learning can be a joyous activity, defying age and circumstance. Your performance in the Aksharalaksham project implemented by Kerala State Literacy Mission Authority has been brilliant and will motivate millions of learners across the Commonwealth."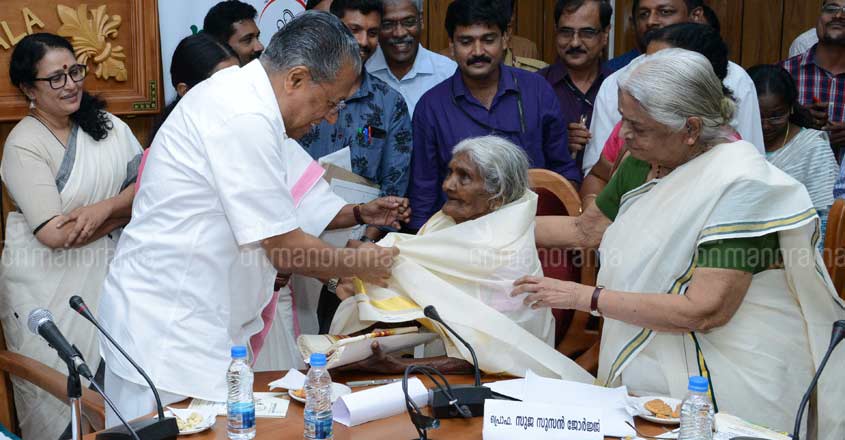 The photographs of Karthyayani Amma writing Aksharalaksham examination at Harippad, Alappuzha, had gone viral couple of months ago. Keralites lauded her perseverance and hard work despite old age. She had set a new record by scoring a stellar 98 out of 100 and was the oldest among 42,933 candidates who cleared the literacy examinations last year. She was gifted a laptop recently by Education Minister C Raveendranath.
'Aksharalaksham,' a project by the Kerala State Literacy Mission Authority (KSLMA) aimed at eradicating illiteracy among aged and deprived population of Kerala, has attained 99.08 per cent success in 2018, as 42,933 out of 43,330 candidates cleared the test.