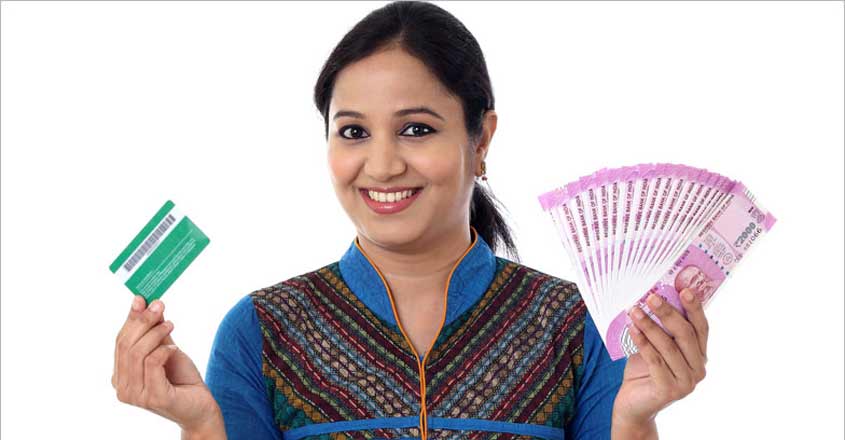 The Kerala budget presented by Finance Minister Thomas Isaac can be termed as women-friendly, considering the Rs 1,000 crore allotment for women's empowerment and proposal to make Kudumbasree a partner in the efforts to build Nava Keralam (New Kerala).
Isaac started his budget speech by quoting a few lines from Kumaranasan's poem 'Chintavishtayaya Sita' and dealt on the rebuilding of the state post floods and the role of women in social reformation.
While Isaac warned that the agitations demanding the continuation of old traditions would take the state backwards, he termed the Women's Wall event as a big success. To perpetuate the event, Isaac announced programmes for women and the society with the cooperation of the Lalithakala Akademi.
An annual award was also instituted in the name of a backward community leader of the reformation movement in the state Dakshayani Velayudhan, who was also a member of the Constituent Assembly that drafted the Constitution of India. Isaac offered rich tributes to Dakshayani for her contributions in the course of his budget speech.
Isaac has pinned his hopes on Kudumbashree for making women in rural areas self-sufficient. He has allocated Rs 1000 crore for Kudumbashree. Programmes to brand 12 products and their sales through Kudumbashree were also announced. These products include items made by Adivasis and handicrafts.
According to Isaac, the gender budget announced during the previous years was a success. He said that an additional amount of Rs 1420 crore would be granted for women's empowerment.
A new project introduced is entrusting Kudumbashree with the task of manufacture and distribution of varied products. More avenues will also be created for Kudumbashree units. The projects envisage ensuring a daily income of Rs 400 to 600 to around 25,000 poor women.
Isaac seeks the Kudumbashree intervention for the distribution of LED bulbs in all houses. The budget has offered loans worth Rs 35,000 crore to Kudumbashree units which will be granted by banks.
The budget unequivocally states that the LDF government stands for women's reformation. Referring to the agitations for and against entry of young women at Sabarimala temple, Isaac in his budget speech said that reformation has to be a continuous process to make Nava Keralam a reality. He highlighted the projects specifically announced for the purpose.
The programme that ensures health security for all family members is aimed chiefly at housewives. The announcement regarding raising the welfare pension by Rs 100 and gradually reaching the figure of Rs 1500 is beneficial for elderly women belonging to poor families. The new welfare fund board for workers engaged in employment guarantee scheme will be beneficial for women in rural areas.