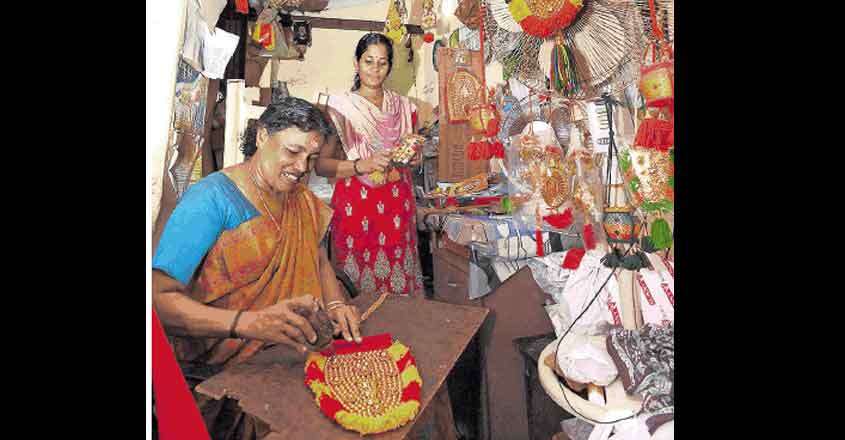 Thrissur: Does your home or car have scaled-down models of caparisons that adorn elephants during festivities? Some of that might have come from these women in Thrissur - Rosalind and Kumari.
Kumari Chandrabose started making decorative models of 'nettipattam' and traditional pots 'uri' in this small room near Saroja nursing home on Shoranur Road. She learnt the craft from Guruvayur.
Rosalind, who worked in an Ayurveda shop below, would learn from her during her free time. When orders began to mount, the duo started taking the business seriously. They have been making the curios for three years now.
Their workplace dazzles with little decorative beads. The humble abode churns out some mighty products. 'Nettippattam' ranges from eight inches to three feet long. A golden paper is pasted on a cardboard first. Beads are then laid on them and strengthened with metal strings on edges. The design's intricacy depends on the size of each nettippattam - larger the caparison, better the detail.
New models are experimented frequently here. And there is no marketing, only word-of-mouth publicity.