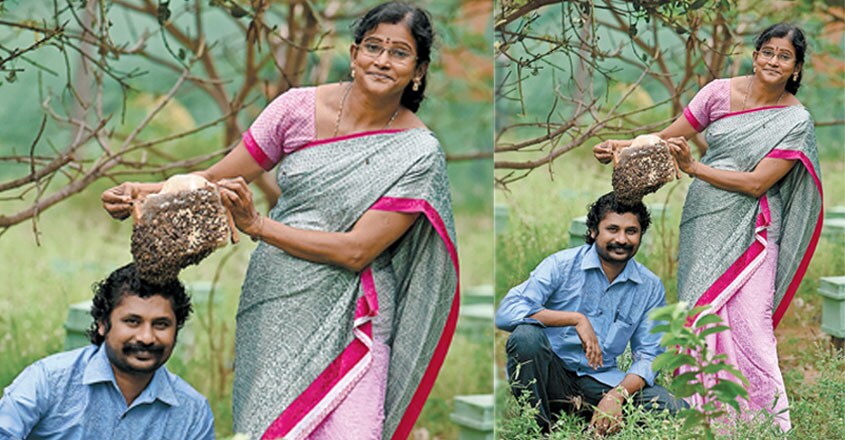 Josephine Arockia Mary's life story is all about how she became a crorepati by rearing bees. Josephine, daughter of organic farmer Thaineez at Sivaganga in Tamil Nadu, moved to Madurai 20 years ago with her husband Selvaraj, who was working in the private sector, in search of greener pastures.
As Selvaraj struggled hard to make ends meet, Josephine was on the look out to find way and means to financially support the family. The game-changer for her was a newspaper column on beekeeping, which urged the readers to contact the local Krishi Vigyan Kendra to know more about how to chip in with extra income as an apiarist.

Josephine started beekeeping with 10 boxes in 2006 after a brief training at the centre. She plunged into the world of apiculture to earn a modest monthly income of Rs 2,000, and kicked off the venture by placing bee hives at her father's farmland in Sivaganga.
But fate had something else in store for Josephine as her daughter Prabha was diagnosed with bone cancer. The income from bee farming was used to treat Prabha, and Josephine was forced to expand her bee yard as her daughter's cancer treatment was expensive. Slowly but surely, Josephine started to grow her business, and she got a shot in the arm when the Honey Mission of the Khadi and Village Industries Commission placed an order for 62 bee colonies. The number of bee hives in Josephine's bee yard increased from 10 to 200 in a short span of time.
Unfortunately, Prabha passed away after a brief battle with cancer, and Josephine's next mission was to make her son Vijay a doctor. And she banked on the bees to realize that dream.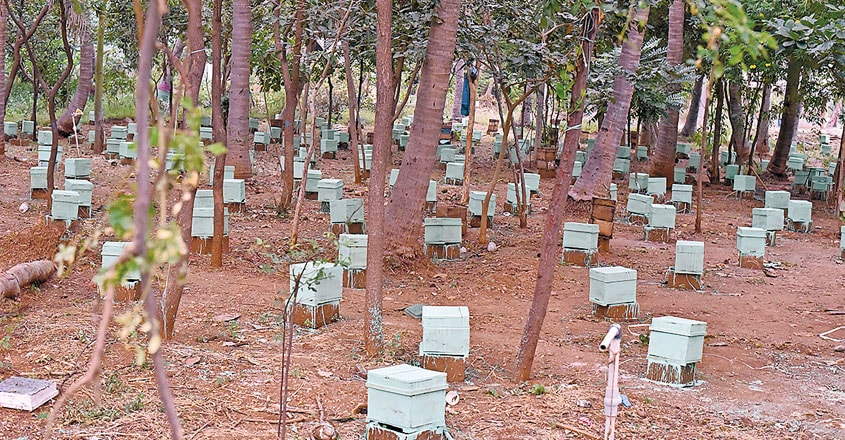 Josephine was an apiarist with a difference as she had to overcome odds and personal grief to scale new heights in beekeeping. The business was expanded with a loan of Rs 10 lakhs from Canara Bank and a subsidy of Rs 3.5 lakh from Khadi and Village Industries Commission in 2010. In a bid to concentrate more on apiculture, Josephine shifted base to her farmland at Kondayampatty in Madurai, and the number of bee hives touched 1,000. This move was instrumental in the growth of the VIBIS Honey brand. More boxes were bought to rear bees, and slowly the production of honey increased substantially. Josephine faced a problem of plenty as the monthly output of honey was logged at 1,000 liters. Where to sell this huge quantity of honey?
Josephine knew that the only way out when there is excessive production is value-addition. But how? At that time no one was adding value to honey. She knew that the traditional medicine for breathing problems was a concoction of honey and basil leaves, and VIBIS launched 'thulasi honey.' Products such as 'garlic honey,' useful for weight loss, and 'multi-floral honey' were rolled out from the stable of VIBIS Honey.
The research at Madurai campus of the Tamil Nadu Agriculture University has proved that honey mixed with cashew nuts and almonds is effective for weight gain as well, and there is a pretty good demand for that product. 'Mango honey,' made of mangoes harvested from her father Thaineez's organic orchard, and 'gooseberry honey' are the other offerings from VIBIS.
As the sales growth was impressive, Josephine was forced to increase honey production and more boxes were added to her bee yards. She travelled to Palakkad, and Neyyattinkara in Thiruvananthapuram district in Kerala to place bee boxes outside Madurai according to seasonal changes. The honey sourced from pomegranate and blackberry farms were sold in the market in its pure form. The production of organic honey was made possible after putting bee boxes in forests. Another unique product of VIBIS is the honey sourced from bee hives in mammoth trees and rock formations with the help of tribal people.
High growth trajectory
It just took a few years for Josephine to transmogrify into an outstanding honey marketer. VIBIS has 35 varieties of honey and honey-based products, and the company's last year's sales turnover was Rs 3.5 crore, and plans are afoot to double the income in the near future. During the honey harvesting season, close to 350 people, out of which 150 are permanent employees, would be sweating it out for the firm. As many as 50 tribal women are also working for VIBIS. Moreover, around 50,000 people have taken beekeeping training under Josephine, and 420 of them have started their own beekeeping ventures. It is no wonder that Josephine is known as 'Queen Bee' in Tamil Nadu.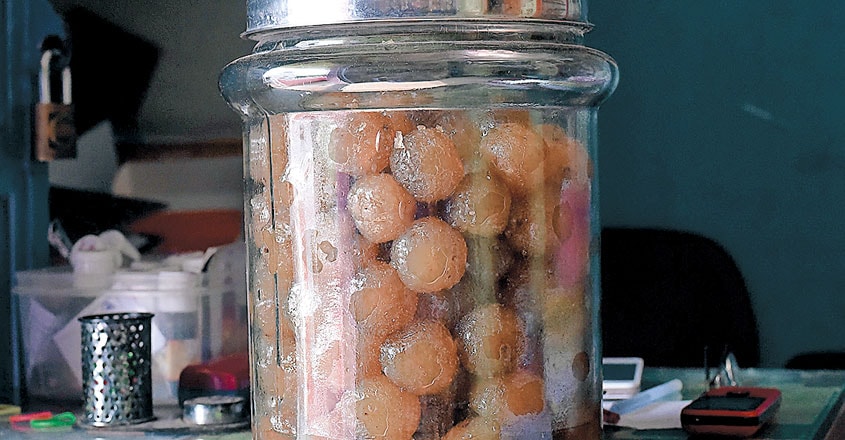 Josephine who started her family life in a rented house, now owns a three-storey residence-cum-office complex, which also has many bee boxes and abundant bees, on the outskirts of the city. The building's ground floor houses a shop which sells different varieties of honey and honey-based products. It also provides requisite equipment for apiculture. Training on beekeeping is imparted, free of charge along with lunch, on second and fourth Saturdays on the third floor of the complex. The building opposite to the complex has a bee box manufacturing unit and warehouse.
Josephine starts her day with a visit to the bee yards at 6 in the morning, and would be returning home after work only by midnight.
"The bee colonies should be shifted to other places only at night," notes Josephine, who also finds time to train students at schools and colleges. Josephine, who loves to do all the beekeeping-related work, adds that bee boxes are not kept in farmlands where there is excessive use of pesticides as there were instances of bee dying en masse in such places. She points out that her source of income is bees and not honey.
VIBIS has around 7,000 bee boxes in Tamil Nadu and Kerala, and the company is providing 25,000 bee colonies to the Tamil Nadu government this year. It was an Rs 4 crore order for Josephine at Rs 1,600 per bee colony. For others, one bee colony would cost Rs 2,000.
Nearly 10 kgs of honey could be harvested from each of the 7,000 bee boxes, and the price of honey ranges from Rs 400 to Rs 800.
"My primary aim is to make honey available at all homes in Tamil Nadu, and later I will look at the opportunities of export business," she notes.
Royal jelly, a gelatinous substance secreted by honey bees to feed queen bees, is another special product of the VIBIS. The royal jelly, which is recommended for cancer patients for its medicinal benefits, is sold at Rs 1,000 per 10 grams. Bee wax also fetches a good price in the market. Josephine also practices bee therapy, after undergoing training in Pune, which is effective for people with joint pain.
She still leads a simple middle-class life with her feet firmly on the ground though she is earning crores from apiculture. Her son Vijay, a medical student in China, wants to become an oncologist, and also learn the nuances of Siddha medicine, the traditional medical system of Tamil Nadu.
Numerous awards were conferred on Josephine for her excellence in the field of beekeeping. Janakidevi Award from Rajasthan, ASPEE Award for best farmer, and recognition from the Tamil Nadu government for following the best farming practices, among others.
Four years ago, Josephine married Sukumaran after divorcing Selvaraj. Sukumaran is fond of beekeeping, says Josephine.