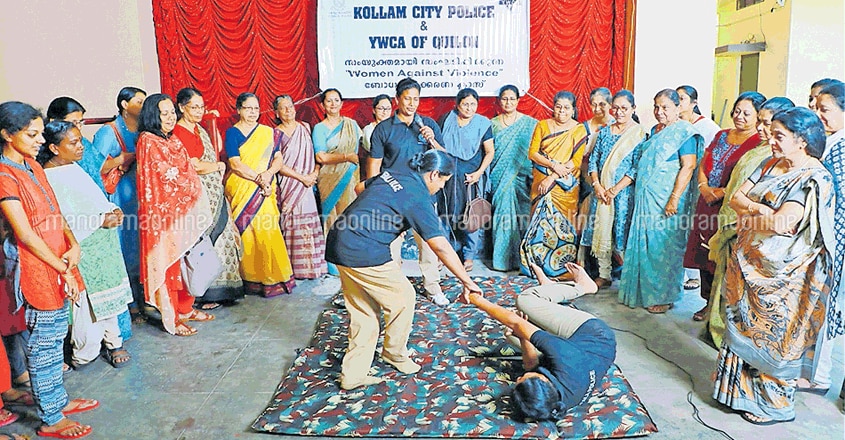 The Young Women's Christian Association's Kollam chapter has been earnestly associated with the development of women in the district for the last 83 years. The association which is known for its impeccable activities on a global level has made significant inroads in the welfare of women in Kerala as well. This year, the association has adopted 'Women Against Violence' as their slogan. Anitha Len Philip heads the YWCA, Kollam which has around 117 women from various walks of life as the board members.
Pakalveedu
Pakalveedu has a significant position among the various welfare activities which the YWCA does for the differently abled children. The facility functions close to the YWCA's office from 9:30am to 3:30pm. It was in 1977 that Pakalveedu was inaugurated at the building named Vikas Bhavan.
It is a facility where differently abled children would be taken care, that too, without any fees. Specially trained teachers and well equipped classrooms are arranged here for the overall development of the children. Yoga, physiotherapy and dance sessions are live from morning onwards at the Vikas Bhavan. The children would be provided free food and mid day snacks as well.
This facility has proved to be a blessing for many working mothers who can safely entrust their differently able children at the Vikas Bhavan. Various art and cultural festivities and annual day too are celebrated here.
Hostel
The YWCA's around the world are known as the 'home away from home'. The first YWCA hostel was opened in the district in 1948. It functioned in a rented building before shifting to its own building. When the famed SN College was started in the Kollam town, there weren't many accommodation facilities for the girl students enrolled there. It was the YWCA hostel which graciously offered accommodation facilities for them. Now, around 50 women stay at the YWCA hostel.
No to violence
'Women Against Violence' is this year's slogan for YWCA. The association, in cooperation with the crime department of the police, has arranged various programs. The most important among them is giving training in self-defence for young women. They arrange training sessions in schools and panchayats. The association has adopted an entire panchayat and imparts training for all the women there. Besides, vacation batches for young girls would begin soon. The officials informed that spoken English coaching, cookery classes and tailoring classes would be conducted for girls below 15 years of age.