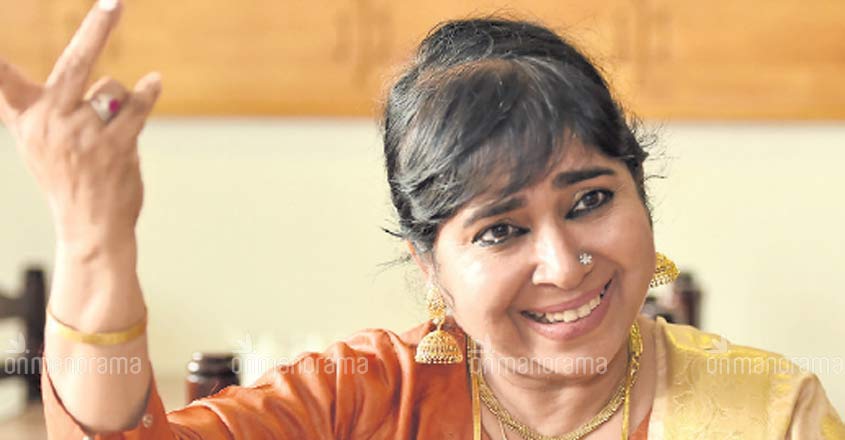 Thiruvananthapuram: Renowned vocalist Soma Ghosh is all set to enthral her little audience with her sweet voice. Her concert titled 'Bharat Lok Sangeet' aims to introduce the beauty of the classical music and the authenticity of the folk songs to the millions of students around the country.
This musical extravaganza would be conducted in 7 major cities in India with the support of the central cultural ministry. Soma Ghosh says that it would also open opportunities for artists from all over the country to showcase their talents.
After successfully completing tours at Madhya Pradesh, Uttar Pradesh and Rajasthan, Soma and her troupe has reached the Kerala capital to present the concert. She confirmed that she had held discussions with the representatives of the Bharat Bhavan, a cultural centre in Thiruvananthapuram, about conducting the concert here. Soma added that she along with her husband film maker Subankar Ghosh has visited the art centres which actively promote the rural art forms.
"My elder daughter Sanchari had appeared for the civil service exam last year. There were lots of questions about the indigenous art forms of India. However, most candidates had no idea about those art forms. This made me think and inspired me to approach the cultural ministry with the idea of 'Bharat Lok Sangeet' which intents to create awareness about the various art forms among students. They offered me their wholehearted support and I performed at various places. I am really excited to be in Kerala. This place is abundantly blessed by the nature and boasts of a vast heritage of indigenous art forms. I enjoyed charadu pirivu kali and fire dance at two cultural centres in Nedumangadu and Poojapura. I wish to collaborate with them. I will be back by the last week of June to present the concert here," said Soma excitedly.
Soma Ghosh is a native of Benaras and has won many prestigious honours including the Padma Sri. She has earned two Phds in music. Soma, who is the foster child of legendary musician Ustad Bismillah Khan, is the first person to have sung a song at the Rashtrapati Bhavan.