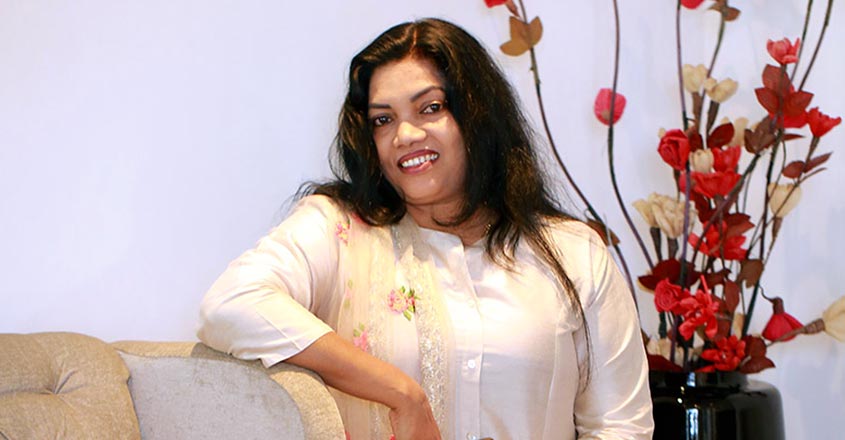 Any homemaker can take a leaf out of Lizzy Shahjahan's book, who is scripting a success story with her life coaching centre at Kakkanad in Ernakulam, to taste success in life. Lizzy, who stepped into this field out of passion, is very happy that life coaching has now become her vocation.
Who is a life coach?
A life coach gives training/mentoring to people from different fields and helps them to transform their lives to reach a higher plank. Coaching is imperative for life too just like coaching in bodybuilding and sports. One could scale new heights through life coaching.
A life coach closely examines the strengths and weaknesses of a client, and interweaves factors such as body, soul and mind. One is taken to a new world by reorienting the mind and stamping out life's sorrows. Chalking out personal goals, streamlining dietary habits, preparing meditation schedules, teaching values, cultivating new thoughts and imparting training in various therapies, among others, come under the purview of an expert life coach, and these will help one to improve the quality of life.
From children to celebrities
People from all walks of life, including children, women, homemakers, workers, youngsters and celebrities, are attending life coaching sessions.
Initially, people were reluctant to take up life coaching, and later people from all fields started attending these sessions, says Lizzy. She takes classes on life's success in different schools, and also conducts premarital counselling. Lizzy periodically shares her expertize with women's commission and minorities commission, and also with different clubs and associations. Major chunk of her clients are students and housewives, apart from professionals, doctors and youngsters.
Life coaching is given to people on request and the aim is to provide continuous mentoring.
Yearly income of Rs 10 lakh
A yearly income of Rs 10 lakh is generated from the business venture after overcoming the initial hurdles, notes Lizzy. Free coaching is also given to many people, and the satisfaction one gets from it can't be measured in monetary terms, she adds. Lizzy on an average charges Rs 2,500 as life coaching fees besides income from taking classes on different subjects. And the main publicity for this centre is through word of mouth.
Lizzy is a post-graduate in five subjects – MSc and MA in psychology, MA in economics, Master of Social Work (MSW), MS in counselling and PG in psychological counselling. Besides, Lizzy also holds a doctorate in psychology and diplomas in various subjects. Lizzy is planning to incorporate a company and expand the service to more areas.
Conducive factors
Being a woman, girls and women can depend on Lizzy and properly communicate with her without any qualms. She is also helping others to find a job or get into self-employment. There is immense opportunity in life coaching as there are less experts in this field. One of the main drawbacks is that the general public is yet to realize the importance and significance of life coaching.