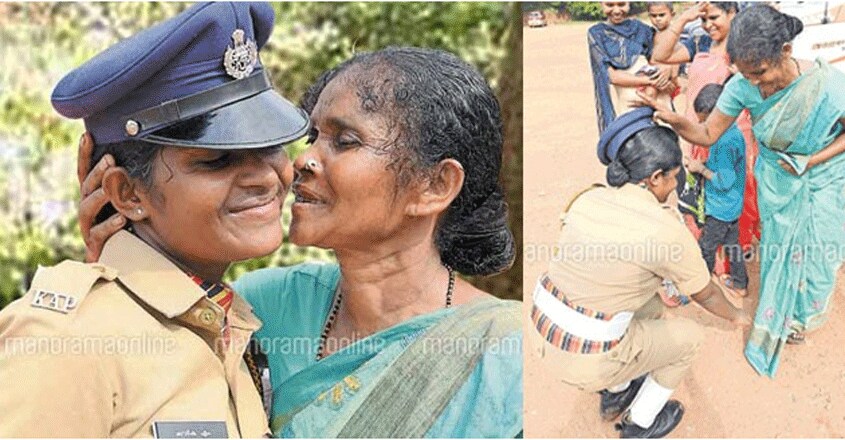 2018 struck the biggest of all blows on Chandrika, when her brother Madhu was lynched by a mob suspecting him to be a thief. The tribal youth fell victim to a mob that did not think before branding him as a thief, simply because he did not look civilised like them.
Their barbaric laughter after brutally beating him sounded death knell to his family. But did the mob care how the family lived or whether they lived at all?
Chandrika's father died when she was all of two. It was then left to her mother Malli to look after Chandrika and her two siblings, including Madhu. Though they had only poverty for companionship, the mother ensured that her three children were educated. Though two of them could not succeed much, Chandrika was able to complete her B.Com degree.
She braved all odds, including the brutal death of her brother, to become a cop.
Chandrika was inducted into the first tribal batch of the Kerala Police earlier this week.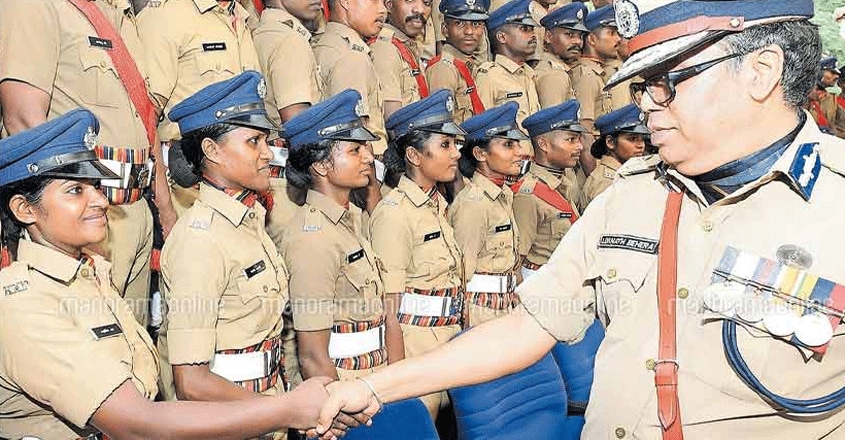 Police constable Chandrika is most likely to be posted at her home town - the Agali station in Palakkad. Security of the people, including tribals, will be her responsibility.
With Chandrika getting a police job, it is not just a welcome relief to a family wrought in misery. It reaches out to a community that is still standing in the periphery of society.
Labelled as uncivilised, they will now have Chandrika to tell their complaints. Someone who understands their language. Someone who will speak and act for them – which is what Madhu didn't have.
Madhu had begged for his life as blows were rained down on him by the murderous mob. He desperately repeated he was just a hapless man. But all these cries for mercy were made in his language – the Kurumbar language of the tribals that does not have a script. The mob did not understand this nor did they pause to realise the helplessness in these cries. They only knew the language of violence and the sadistic pleasure of beating down a man.
Memories of her brother had turned Chandrika emotional even during the passing-out parade. The image of Madhu would always be there in her, inspiring her to stop attack on innocents. Not just in Chandrika, Madhu should be a lasting memory for all of us.