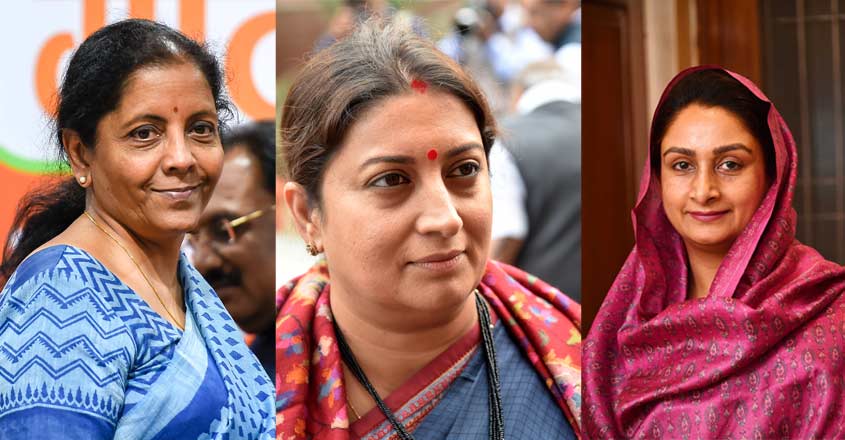 Six women ministers were inducted into Prime Minister Narendra Modi's new Cabinet at a mega event in Rashtrapati Bhawan on Thursday.
The union ministers sworn in has six women with three in the cabinet rank. The cabinet ministers are Nirmala Sitharaman, Smriti Irani and Harsimrat Kaur Badal.
The three Ministers of State are Sadhvi Niranjan Jyoti, Renuka Singh Saruta and Debasree Chaudhuri.
The average age of women MPs this time is 51 years with Irani being the youngest woman minister and Sitharaman the oldest.
Nirmala Sitharaman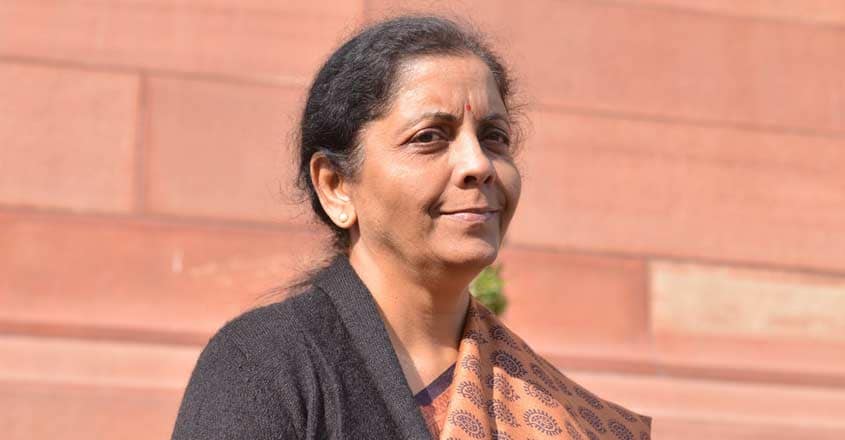 Before being elevated as the Defence minister, Sitharaman, 59, served as the Minister of State for Finance and Corporate Affairs in the previous Modi government. She was also Minister for Commerce and Industry with independent charge.
A post-graduate in Economics, Sitharaman earlier served as a national spokesperson of the Bharatiya Janata Party (BJP) and is still remembered as one of its most articulate spokespersons, who fiercely attacked the Congress government over its various policies.
Now a seasoned politician, Sitharaman counts travel, trekking, music and cooking among her hobbies.
Sitharaman was the first woman to be appointed a full-time defence minister of the country.
Smriti Irani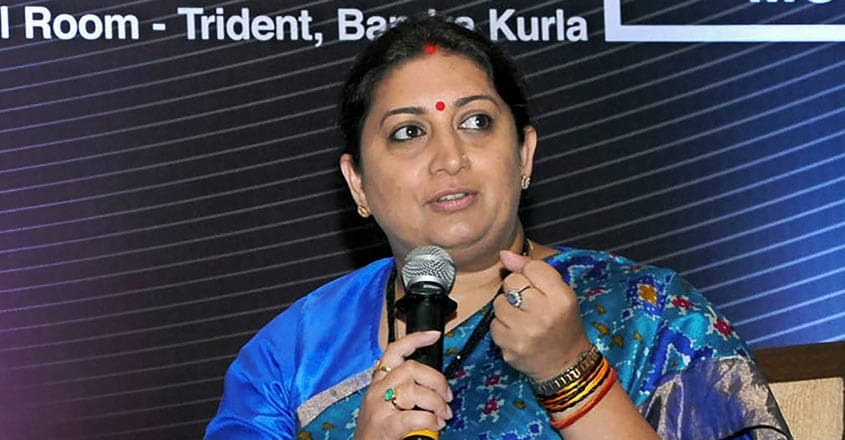 Smriti Irani is the giant killer of this Lok Sabha election who vanquished Congress President Rahul Gandhi. An articulate face of the BJP and a go-getter, she has emerged as a trouble shooter for the ruling party.
An actor-turned-politician, Irani has been one of the more visible faces of the Modi government and has often been called upon to articulate the Bharatiya Janata Party's point of view.
She managed the Amethi feat by remaining in touch with the electorate there, despite losing the election five years ago, and worked to bring development projects to the constituency when Narendra Modi was the Prime Minister.
Irani's induction in the union cabinet in 2014 and the Human Resource Development portfolio she bagged created a buzz. She later moved to the Textiles Ministry. In between, she was also given the Information and Broadcasting portfolio.
The Congress attack on her over her educational qualifications did not impact her electoral fortunes.
Born on March 23, 1976, Irani is a former model who became a household name after her role as Tulsi Virani in the iconic TV show "Kyunki Saas Bhi Kabhi Bahu Thi".
When she moved to Mumbai, she briefly worked at a McDonald's outlet to support herself while auditioning for work in showbiz.
She first became a member of the Rajya Sabha in 2011 and has also headed the BJP Mahila Morcha.
Harsimrat Kaur Badal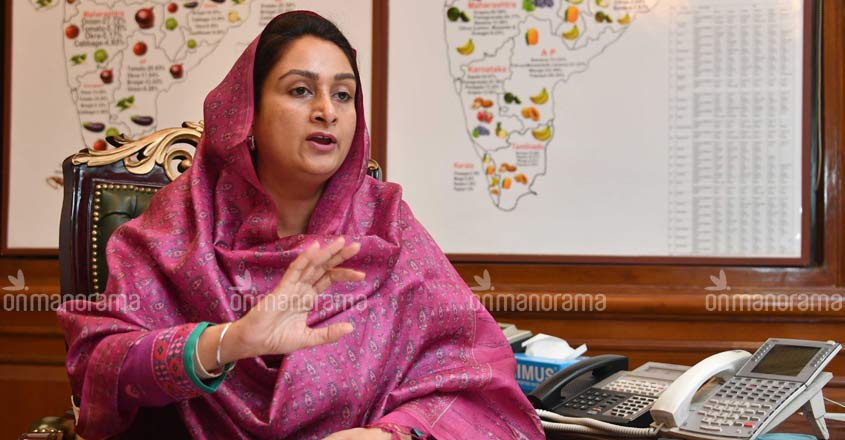 Harsimrat Kaur Badal, 52, who held the portfolio of Food Processing Industry in the previous Modi-led central government, got a Union cabinet berth for a second term.
Wife of Shiromani Akali Dal chief Sukhbir Badal and daughter-in-law of five-time Punjab Chief Minister Parkash Singh Badal, she retained the Bathinda Lok Sabha seat for a third consecutive term.
In 2009, she defeated Congress leader Raninder Singh, son of present Chief Minister Amarinder Singh, by over one lakh votes.
In 2014, Harsimrat Kaur defeated her estranged brother-in-law Manpreet Singh Badal, now the Punjab Finance Minister.
This time, Harsimrat, who will turn 53 on July 25, managed to defeat Congress candidate and legislator Amrinder Singh Raja Warring by a thin margin of 21,772 votes in a closely contested battle.
Harsimrat holds a degree in textile design and is a mother of three - two daughters and a son.
Her political career was prefaced with the launch of Nanhi Chhaan, a non-profit organisation set up with the objective of addressing adverse gender ratio and environmental degradation.
Sadhvi Niranjan Jyoti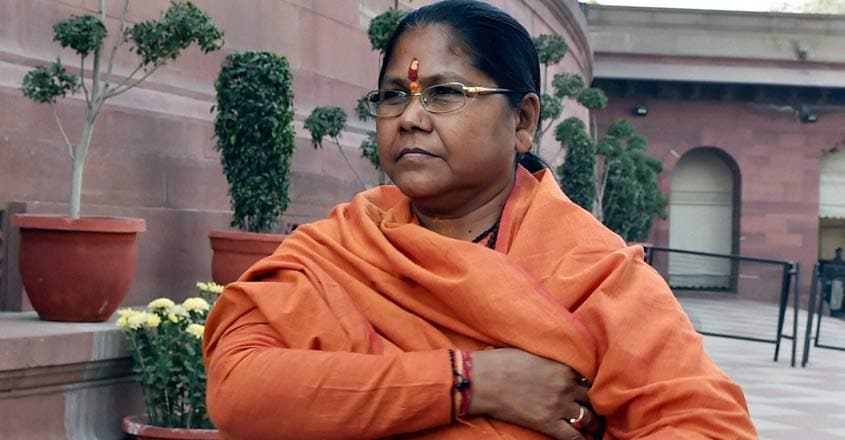 Sadhvi Niranjan Jyoti, 52, a religious preacher who was a Union Minister in the outgoing Modi government, also won the election and was inducted for a second stint in the Lok Sabha. She won the elections from Fatehpur Lok Sabha segment. She held the portfolio of Minister of State for Food Processing Industries.
Renuka Singh Saruta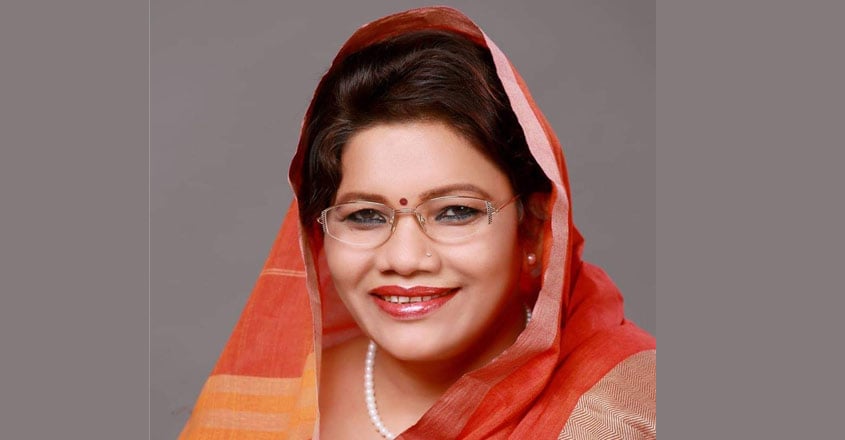 A tribal leader of BJP from Chattisgarh, Renuka Singh Saruta, 55, was sworn in as a Minister of State in Modi 2.0 and is one among the 20-first time union ministers. She defied the Congress influence in Sarguja and is known as an aggressive politician in Chattisgarh. A two-time MLA, Renuka Singh was women and child development minister in the Raman Singh cabinet from 2003 to 2005.
Debasree Chaudhuri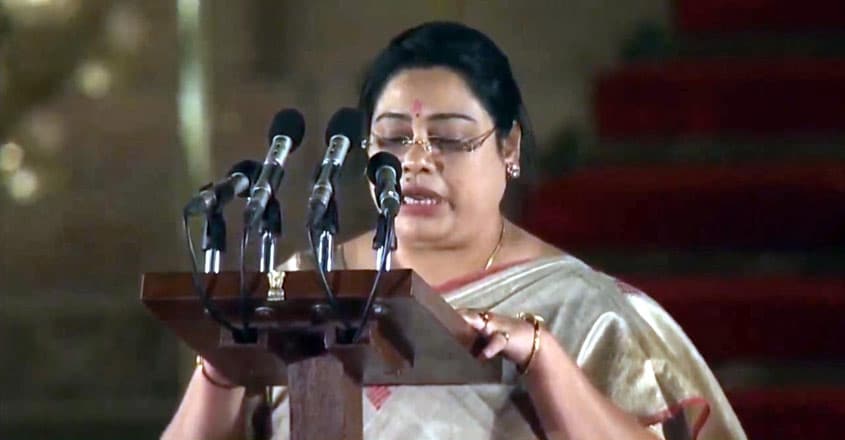 A prominent face in the various agitations spearheaded by the BJP against West Bengal's Mamata Banerjee government, Debasree Chaudhuri, 48, has been a long time activist of the saffron outfit.
Having worked in the party's youth and women's wings Bharatiya Janata Yuva Morcha and Mahila Morcha, she is now one of the General Secretaries in the party's state unit.
Realizing her potential, the BJP five years back fielded Chaudhuri as its candidate from the Burdwan-Durgapur Lok Sabha constituency where she finished third getting around 17 per cent of the votes.
In 2019, the BJP again told her to contest the Lok Sabha battle from north Bengal's Raiganj, a seat the party hoped to win.
This time Chaudhuri finally tasted victory, humbling among others seasoned politicians like Deepa Dasmunsi of the Congress and CPI-M's Mohammad Salim.
The 48-year-old spinster, hailing from Khadimpur in Balurghat of South Dinajpur district, is an M.A. in Bengali from Burdwan University.
Chaudhuri mentions her occupation as social service and her election affidavit says that her sources of income are tuition and consultancy.
Of the 542 MPs who will take oath as members of the Lower House in the next few days, 78 are women with Uttar Pradesh and West Bengal leading with 11 each.
A total of 724 women candidates contested the polls across the country with the Congress fielding the maximum of 54, closely followed by the BJP at 53.
With over 14 per cent female members, the 17th Lok Sabha will have the highest number of women since 1952. The 16th Lok Sabha had 64 women, while 52 were elected to the 15th Lok Sabha.
(With inputs from IANS and PTI)