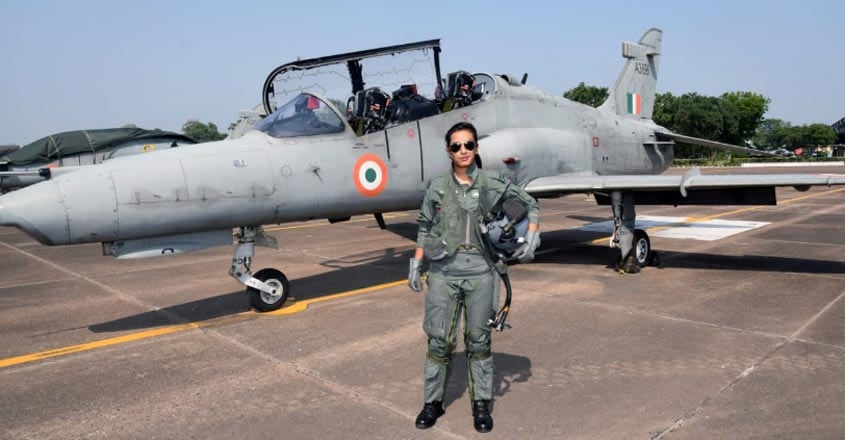 New Delhi: Mohana Singh of the Indian Air Force has become the first woman fighter pilot to fly the Hawk Mk 132 aircraft.
Mohana was one among the three women pilots inducted by the Air Force into the fighter stream.
The other two - Avani Chaturvedi and Bhawana Kanth - have already proved their mettle by flying MiG 21 Bison fighter aircraft. With Mohana flying the Hawk jet, the three women have made the Air Force proud.
Avani scripted history when she became the first woman pilot to fly solo a fighter aircraft of the Indian Air Force. Bhawana flew the MiG 21 Bison aircraft last week.
Mohana had a successful landing at the Air Force station at Kalaikunda in West Bengal after completing her sortie. She has undergone special training for air-to-air combat and air-to-land combat.
She has completed 500 hours of incident-free flying, of which 380 were on the Hawk Mk 132 aircraft.