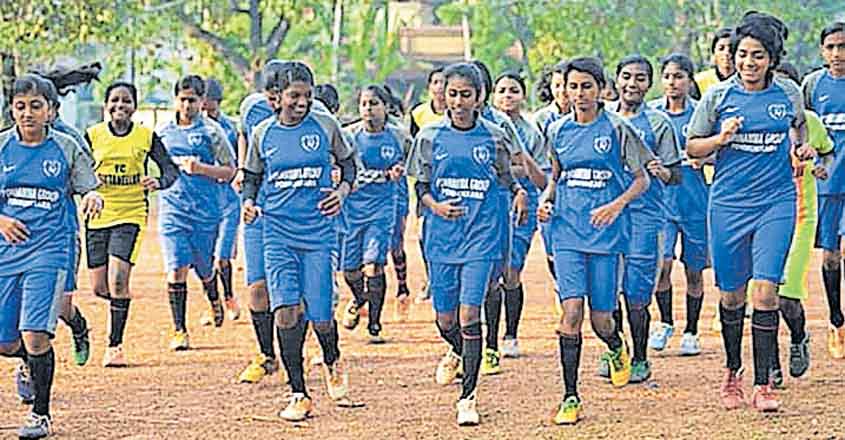 Ollur: The FC Kuttanellur Club in Thrissur has taken up a unique initiative of giving football training to hundreds of village girls for free. At the completion of five years of training, the club was able to send two of its girls to the Kerala team.

The FC Kuttanellur club was formed by football lover PA Akhil five years ago. He founded the club after noticing that even educational institutions did not have a system in place to give proper training in football for women.
The village library (vaayanashaala) and Bhagavathy temple also backed the club. The training was held on the temple premises. During the school vacation, the club also holds women's football tournaments. As the club does not have sponsors, the money collected from the members is used to carry out the club's activities.
After the club offered free training, children of eight schools turned up. Former Services star Suresh Babu is the trainer. Eight students of the district team that took part in the sub-junior girls' championship are from the club.
Two girls who were part of the club from the beginning were able to make it to the state team. Saniya Sathyan and Amritheshwari Rajesh of the club would be taking part in the sub-junior girls' national football championship that begins in Cuttack on Friday.
Saniya is a student of St Mary's School in Ollur, while Amritheshwari is a student of St Sebastian School at Nellikunnu.