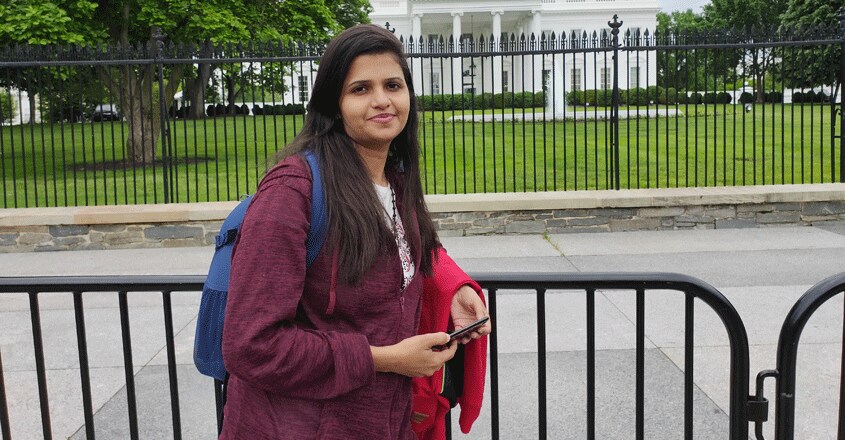 Nisha Krishnan, founder of channeliam.com, India's first exclusive digital platform for startups and entrepreneurs, is all praise for the women in the USA. How did the admiration start?
In Kerala, students complete their studies before taking up a job. However, the situation in the US is different. All students, including girls, in America take up some work even while doing an academic course. This helps them gain experience and secure a good job after completing their education or even turn entrepreneurs. Women in the US follow practical methods which make them self-sufficient.
America offers excellent opportunities for people who wish to launch their own ventures. This enables several women to be part of business ventures and lead independent lives. However, it is not independence from a partner that they seek. These women all lead a life together with a family and take up big responsibilities. In a family, unless both partners earn, mounting expenses for living as well as taxes and insurance cannot be met.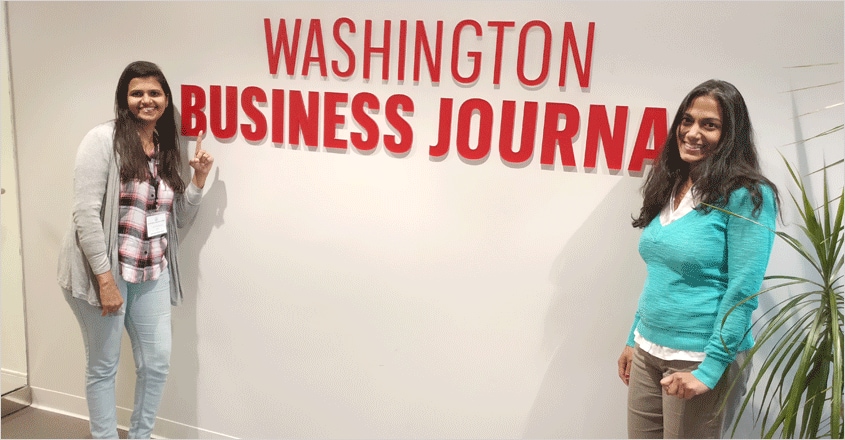 The driving force for American women is the desire to lead an independent life that helps them protect their individuality. As they earn a good income, the women are able to interact without stress with others and even share a laugh without inhibition. They have no hesitation in praising strangers for good work done. These self-confident women spread positive energy all around.
All these observations were made by Nisha, a Keralite woman, after a deep study of American culture during a trip to the USA. Nisha, who is also a journalist, received the opportunity to visit USA two years ago as the founder of a women's startup named Digital Video Media. The trip was arranged as part of an international visitor leadership programme for selected entrepreneurs.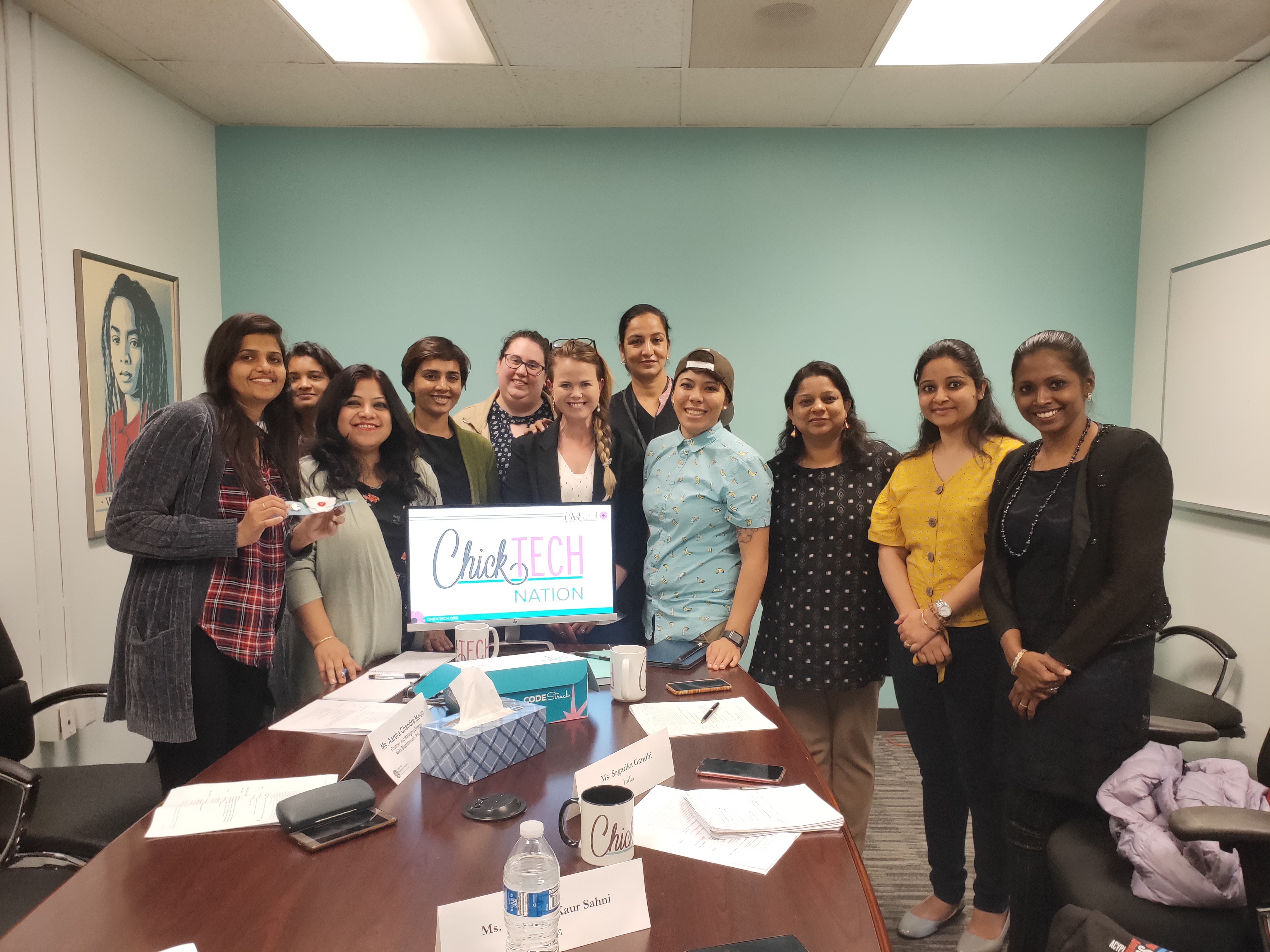 Learning about America
The international visitor leadership programme is a premium professional exchange programme organized by the US State Department with the aim of strengthening ties between the professionals of US and other countries. In addition, professional visitors from various countries can learn in depth about the society and politics in the US. Around 100 volunteer communities in 44 states support the State Department in conducting the programme.
Eight women entrepreneurs from India who had a glittering track record in various sectors were selected for the programme. The selection process involved various procedures that lasted one year. The US Consulates in the country carried out the process.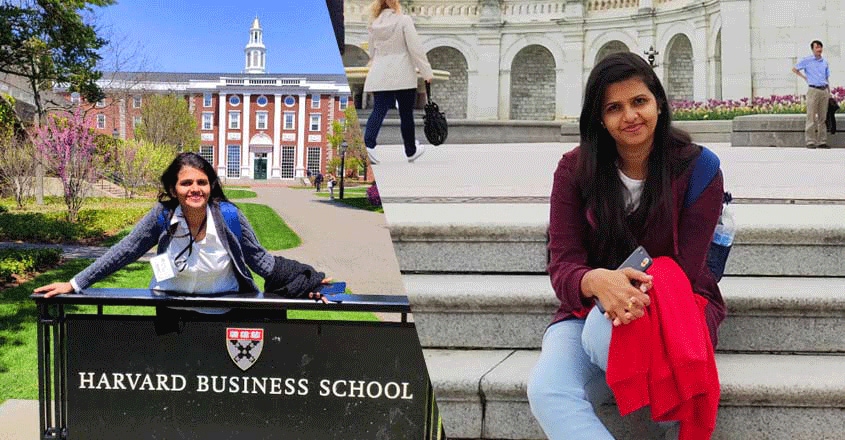 Nisha had earlier visited some Gulf countries, including Qatar, but the trip to the US and the interaction with the business persons there was a unique and exciting experience. During the 21-day visit, Nisha had programmes at Washington, Massachusetts, Miami, Oklahoma and Portland in Oregon. Most of the events she took part in discussed the role of women in small and medium industries. In addition, Nisha could know at first hand the working of the business, cultural and social groups at the grassroots-level in America. She learned lessons that would last a lifetime during the interactions with these sections of US society.
Big benefits for India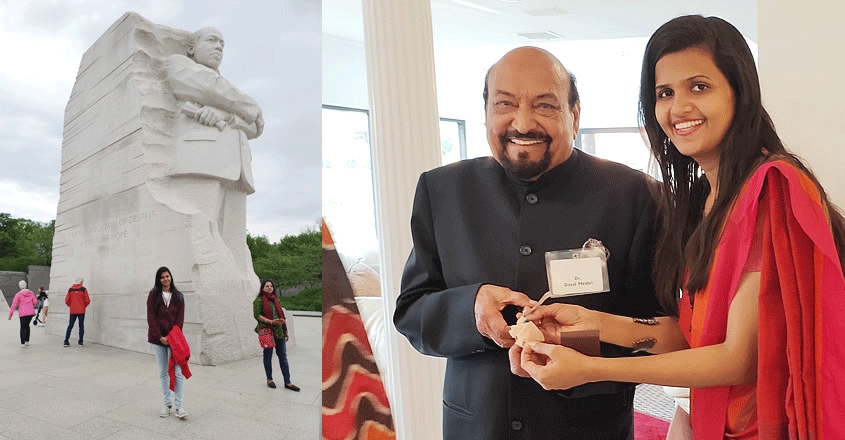 Nisha's trip to the US was neither as a tourist nor a business person. She could learn much regarding a country she had only read and heard much about. "I enjoyed every moment I spent in America. An interesting interaction was with the people behind Chick Tech, a venture based at Portland which arranges an education platform to empower women in sectors like Robotics and Web Programming. Chick Tech was launched by a group of women to encourage more women to enter the technology fields," says Nisha.
She also noticed that many Indians who launched their own ventures in the US were eager to do something for their home country. Nisha cites Dr Dayal Meshri, the founder of Advanced Research Chemicals at Tulsa. In 1987, when he was 50 years of age, Meshri launched the Fluorine firm which has now grown into a company that operates from a plant of 2,50,000 square feet with over 100 employees. The firm has close ties with US Defence and other industries. Meshri had arrived in the US from Gujarat.
A cultural melting pot
Yet another entrepreneur Nisha met in the US was Faris Alami. He had reached the US from Palestine with a dream. Now Faris is among the leading entrepreneurs in Michigan. The global economic crisis and internal problems caused much economic damage to Detroit in Michigan but the government and the people there are making efforts to overcome the situation, says Nisha.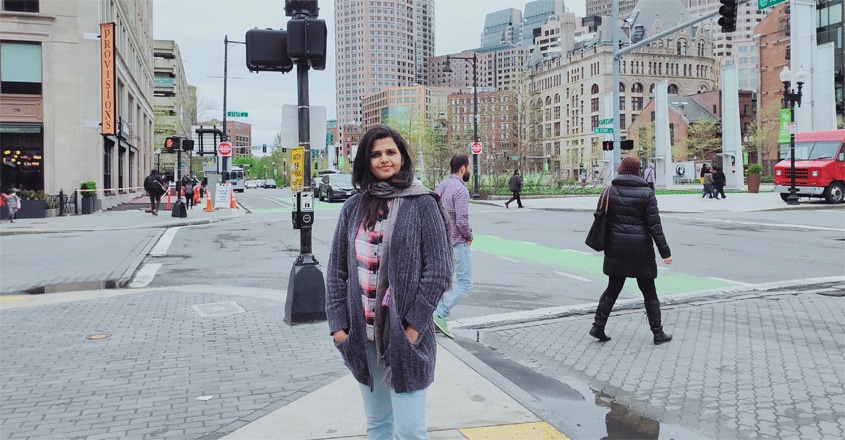 Nisha and team spent one day at the house of Faris. A dinner arranged there in the evening reflected America's cultural diversity. Faris had shifted to the US from war-torn Palestine seeking a safer life. All faiths thrive in America and Faris too found a means of livelihood. "The dinner served by Faris and his family will remain in my memories forever," says Nisha.
Keralite entrepreneurs
The unemployment rate in India is quite high. However, the section of people who are willing to work hard is growing in number. "If the opportunities available in India now are fully utilized, the country can become the top employer in the world. But we should be able to take advantage of projects that promote women entrepreneurs like Startup India, projects of Central and state governments, various funds and initiatives to promote women entrepreneurs. Kerala too has set a good model in this regard. Kerala Startup Mission, KSIDC, KFC, Maker Village, TiE Kerala and Kerala Management Association promote women launching their own ventures. Even though these platforms do not grab big headlines, they are creating a number of new opportunities," points out Nisha.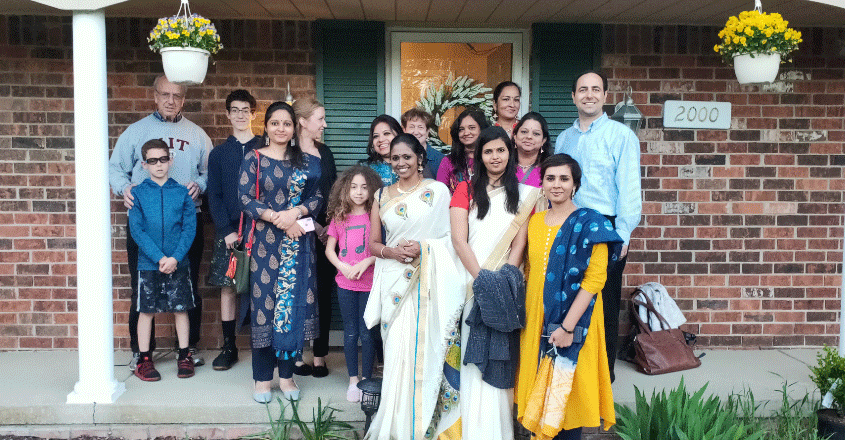 A venture grows through a collective effort as well as networking. US hosts numerous networking events and such programmes are held in India and Kerala too. Nisha feels Keralites can make use of such gatherings and transform themselves from job seekers to employment providers. "We should have good models here too. In addition, we have to provide openings for people returning to the state as well as the conditions for them to grow. Thankfully, all this is gradually taking place," she says.
Moreover, when a large number of women become entrepreneurs and become self-sufficient, women's empowerment will become a reality, according to Nisha.
From media to entrepreneurship
Nisha, who belongs to Vanimel, Vadakara in Kozhikode district, entered the visual media through campus selection in 2001 while studying at Providence College in Kozhikode. She then worked in various television channels and production firms. Her 12-year stint as news presenter and producer earned her recognition too. 'Azhchavattom', a weekly social programme she produced, brought Nisha the Ladli Media Award of the United Nations and the state government award. Other awards Nisha has won include Dr Ambedkar Award for presenting real social situations; P C Sukumaran Nair Prize; IMA Award; a prize from the Nehru Cultural Yuva Kendra; Kerala University Gallup Poll Award for the best news presenter and the award from Youth Welfare Board for developmental reporting.
Nisha also participated in the two-day programme conducted by US Consulate in Chennai for women entrepreneurs in South India following an invitation. The event was organized as part of Global Entrepreneurship Summit.