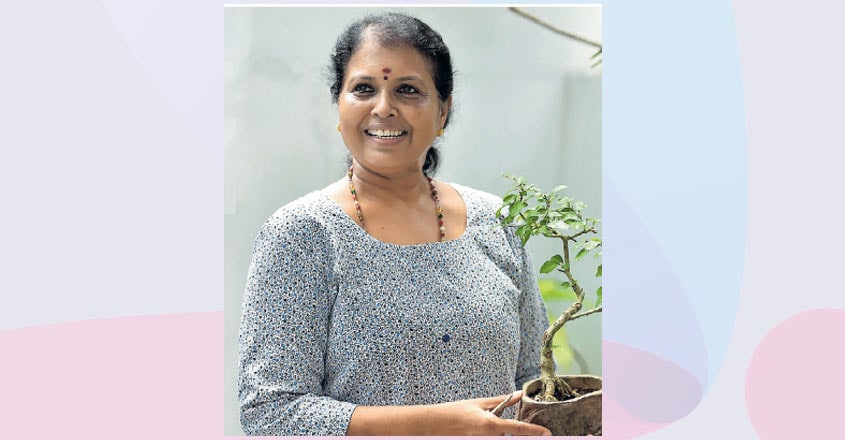 Thiruvananthapuram: When Jaya P Nair walked out of the Raj Bhavan after 28 years of service, she bid farewell to her home for several decades.
Right from her birth till her retirement at the age of 56, Raj Bhavan was the big house where Jaya lived.
Jaya who retired as comptroller had worked with 16 governors during her 28 years of service.
Jaya recounted her job days at the Raj Bhavan as happy, and that she never had time to be tired.
Jaya's father Shankaran Nair had retired from the Raj Bhavan as deputy secretary. Therefore, Jaya was born and brought up at the Raj Bhavan. As someone who grew up seeing prominent personalities and governors at close proximity at the various parties, Jaya never felt intimidated by them.
After she completed MSc Botany from the MG College, she left to Dubai with her husband Sreekanth and son. She began her career as a Biology teacher. She returned home after three years and after her father retired, she got the job at the Raj Bhavan.
Working with Governor Sathasivam
Though she has fond memories with all those she had worked with, her most memorable days were working with Justice P Sathasivam.
"That was a lucky phase. He really likes children, especial girls. As he did not have any granddaughters, he was really fond of my granddaughter Siddhi. He used to treat my relatives as his own.
"Due to his love for the agricultural sector, this many number of flowering plants bloomed at the Raj Bhavan. It was his decision to change it into a green campus," Jaya said.
She also reminisced about the days with former Governor R S Gavai and wife Kamaltai.
Kamaltai was extremely hospitable and would always be there to greet those who would come home. Some people had even discreetly asked Jaya if she was her mother-in-law! Among the 16 governors she had worked with, only Sheila Dixit was the woman governor.
Dixit was known to check with media houses if any news about her was published. However, she was not very rough as is she being made out, opined Jaya.
Painful memories
Jaya has also had painful memories at Raj Bhavan. Former Kerala Governors Sikander Bakht, and M O H Farook had died while in office. Another colleague of Jaya, Udayakumar, had also died during service. Udayakumar would do any task assigned to him with a smile, Jaya recollected. And his untimely death was her most painful memory from her service years. A volleyball player and winner of the prestigious Arjuna Award, Udayakumar had suddenly collapsed and died.
Several languages, cultures
Jaya mastered several languages to communicate with the governors and their wives during her 28 years. She also got a taste of the various cultures. She had made several trips both within and outside the state. She has also been the secretary of the Kerala Bonsai Association for 15 years.
Now, she is busy setting up the over 200 bonsai plants at her new home at Maruthankuzhi in Kerala's Thiruvananthapuram district. There are some she had been growing for 25 years. Though retired, Jaya does not have any free time. The 24 hours in a day does not seem enough for the old Biology teacher to take care of her plants.