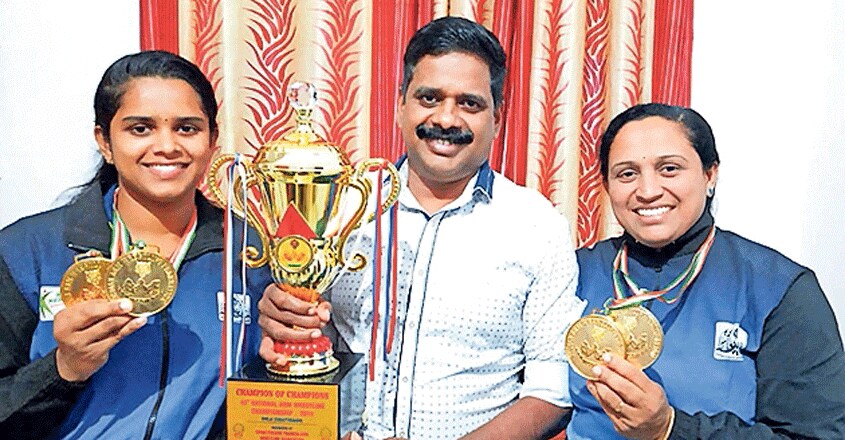 Cheruthoni: It's time for double celebrations at this house in Bhumiyakulam of Kerala's Idukki district.
Jincy Joseph and her daughter Anslet have both won gold at the National Arm-Wrestling Championship. The duo would now compete in the international arena.
While this is the sixth consecutive victory for Jincy, Anslet has become the national champion for the fourth time. The National Arm-Wrestling Championship was held at Bhilai in Chhattisgarh.
Anslet's victory has been special this year. She was able to defeat other winners of various categories to become the champion among champions.
Jincy won the gold in senior and masters categories. Anslet won the gold by winning in the junior category for left hand and right hand. The duo got the maximum points for Kerala.
Their dream is to win at the World Arms-Wrestling Championships at Romania in October.
However, it has not been an easy ride to the national championship. Tragedy struck the home last year, when Jincy's husband Jose lost both his legs to an accident on September 5. The mother-daughter had to endure a lot due to the accident and during further treatment. Jose has been the guiding force to both of them.
Anslet is the youngest of their three children. She is a first-year BCom student at Pavanatma College in Murickassery.