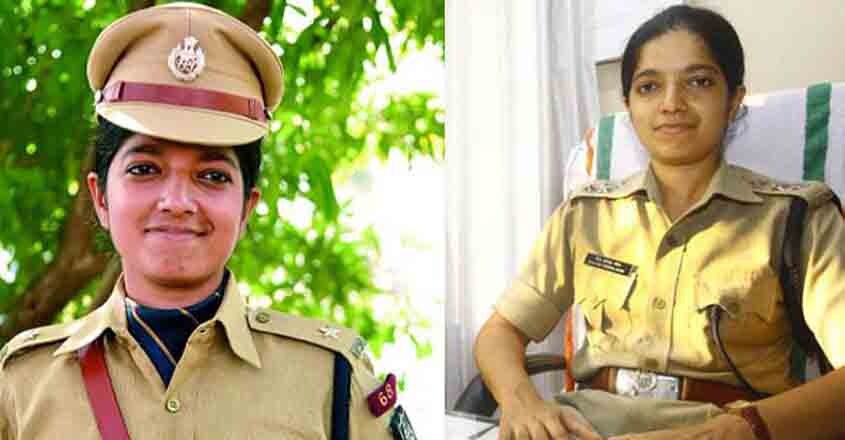 In a landmark decision, the Kerala Government has appointed Chaitra Teresa John IPS as the Superintendent of Police (Operations), Anti-Naxal Terror Squad. She is the first woman to hold the post in the state. Chaitra was earlier in charge of the Women's Battalion.

Chaitra was in the news while she was the Deputy Commissioner of Police of Thiruvananthapuram for conducting a raid on the district committee office of the ruling party, CPM. She had resorted to this step as part of her investigation to trace the accused who had attacked a police station in the city.
After a major controversy erupted over the raid on the party office, the government had ordered an inquiry against Chaitra. However, even though the probe report said that she had acted according to rules, Chaitra was shifted from the DCP post to the Women's Battalion.
Belonging to East Hill in Kozhikode, Chaitra was initially allotted the Indian Railway Traffic Service in the civil service examination. She could hold a comfortable job, but Chaitra attempted the civil service exam again as she dreamed of becoming a police officer. Chaitra finally achieved her goal of securing a rank for joining the Indian Police Service (IPS) after sitting for the civil service exam five times and facing the interview thrice.
In the 2016 batch of IPS, Chaitra had an all-India civil service rank of 111. She was placed first in the IPS rank list and joined the Kerala cadre. After completing her training at Wayanad, Chaitra took over as the Assistant superintendent of police (ASP) in Thalassery.
Chaitra's father Dr John Joseph is an IRS (Indian Revenue Service) officer of the 1983 batch. He had earned recognition for displaying exemplary courage while cracking down on gold smugglers operating in the Malabar area while working with Customs and DRI (Directorate of Revenue Intelligence).
In other words, Chaitra is a brave daughter of a brave father. John Joseph is now a Special Secretary in Delhi and also a member of the Budget Investigation team. Chaitra's mother is Dr Mary Abraham, who retired from Veterinary Department as Joint Director. Dr Allen John is Chaitra's only brother.