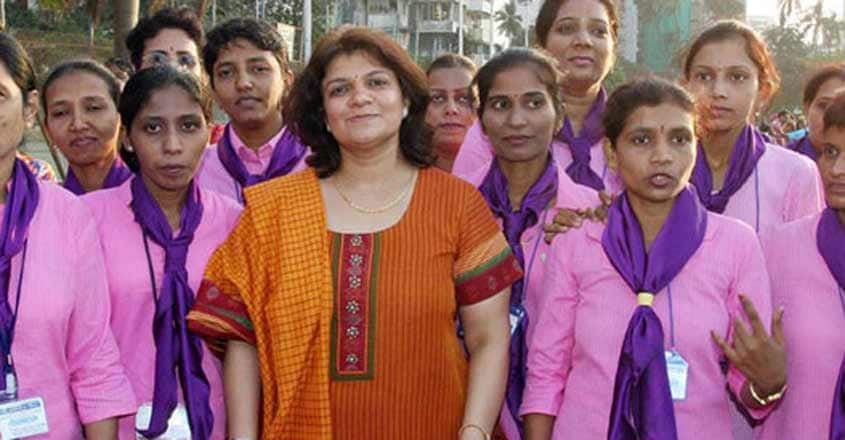 Mumbai: A Mumbai-based taxi service that employs only women is helping them bring a turnaround in their life, enabling them not only financially but also elevating their standing in society.
Priyadarshini Taxi Services (PTS) was launched in Mumbai in 2008 by social activist Susieben Shah. PTS has trained more than 250 women and is about to introduce an app, with plans to expand its base to Delhi and Bengaluru.
Thirty-year-old Rashida, who only goes by her first name, got married off at 20 and entered a household that would be riddled with financial challenges. She had studied only till class 10, and to support herself and her two sons, she took up driving cabs. She said that her husband, who was a cab driver, was an alcoholic and never worked.
"When I was in the seventh month of my second pregnancy, I left his house and came to stay with my parents. At my parents' place, there would be days when we didn't have money for food or for travelling. I had to ask my mother and father for travelling expenses," she said.
She joined PTS' training and in a month-and-a-half she got her car and began driving. "Sometimes we take Rs 20,000-25,000 home (per month) and if the business is good, we make more than that," she said.
The highlight of PTS is its three-month training programme where the women are taught yoga and self-defence on top of driving. The usual 10-12 hours of work requires a lot of physical and mental effort for drivers, and this programme was developed to help drivers with the challenges they face.
For Sanober Sayyed, 32, driving cabs at PTS is not her first job. Before PTS, she had a low-paying and stressful job at a call centre.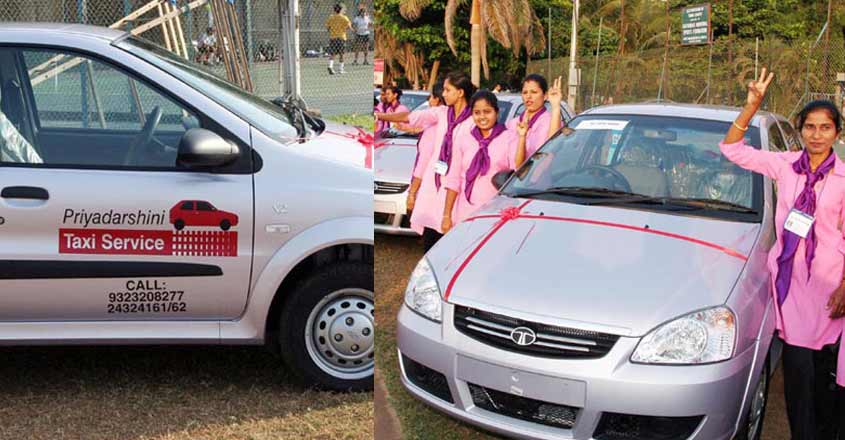 "(Shah) Madam personally spoke to the people in my house, made them understand, and that's how my journey started," she said.
She completed her SSC while working and now she provides for her four children and family. "When I get out of the house with the taxi, and when people look at me, they now understand that this girl is born to do wonders," she proudly said.
Pooja Kamle, 27, had to quit her studies after class nine and worked in the packaging department of a medicine company to support her family. She earned Rs 10,000 per month. After a year with PTS, Pooja now earns Rs 18,000 every month. She credits her parents for their support, which helped her make a shift from the packaging department to PTS.
"Before stepping out of the house, I would feel scared thinking about the kind of people I would come across. By driving the vehicle in the night, I have garnered enough confidence, due to which I am able to face the world boldly," she asserted.
She said, "They (women drivers of PTS) are living life on their own terms. That's why every girl is happy."
Being on the road as a woman comes with its own set of problems. To tackle this, Shah has given liberties to her staff to drop their customers in the middle of a trip if they encounter any harassment, with the assurance of no action against the driver. Rashida stated, "There was a booking of a call centre guy who was harassing us. So, madam cancelled his booking."
Shah complained to the call centre and got an apology from the man, claimed Rashida.
Sanober too narrated an ordeal: "When I joined, kaali-peeli taxi drivers used to harass us a lot. Like, once, I just asked them to get my routes clear. But, they brushed me off and said, 'If you cannot safely ferry your passengers, then stay at home."
There is not much glitz and glamour in driving cabs but Rashida - who met Bollywood diva Deepika Padukone, and captain of the Indian cricket team Virat Kohli - would disagree.
While Kamle said her self-respect has multiplied since joining PTS, Sanober was able to purchase a one-BHK flat after she began driving a taxi.
"When we were unable to pay the rent due to poor business, ma'am never took rent from us and adjusted according to the situation. It is this attitude that has resulted in its progress where we have grown together," said Rashida.