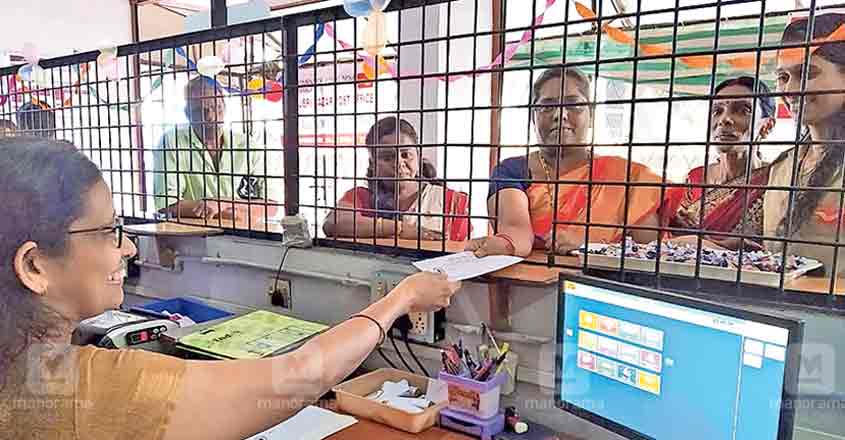 Malappuram: As an Independence Day gift, the postal department of Kerala has opened two women-friendly post offices in the district. The Manjeri Bazar and the Perumbadappu post offices which come under the Manjeri and Thirur divisions will now be run by women. This was based on the India Post's decision to open at least one women-friendly post office in all the postal divisions under the Kerala postal circle.

The main positions in the Manjeri and Perumbadappu post offices would now be held by women as per an order issued by the chief post master general. The women-friendly post office in Thirur was inaugurated by division superintendent K Mohanan. Sub postmasters V Divya, S Sunitha, P M Sheeba and Shehla Yasmin and Ponnani head post office master Hrishikesh Kumar spoke at the event.
At Manjeri, the post office was inaugurated jointly by divisional assistant superintendent V J Rajani, sub division assistant superintendent P P Jalaja and Perinthalmanna sub division superintendent P V Maduri. Manjeri head post office post master Sujatha and Vishala spoke at the event. Bindu S Nair took charge as the woman sub postmaster in Manjeri.
Women power in Kidangoor
Women have also taken over the Kidangoor post office in the Aranmula panchayat. Four women will now manage the office activities and the supply of the postal materials at this post office.
Hima Mangalathu, a native of Ilanthur took charge as the head postmaster here. Pramadam native Usha Kumari and Akhila V Narayanan are the other women officials at the Kidangoor post office. Meanwhile, Shikha G Krishnan, also a native of Ilanthur, is the dak sevak. MP Anto Antony inaugurated the first woman post office in the Pathanamthitta postal division. The meeting was presided over by panchayat president Aisha Purushothaman.
Panchayat member Vineetha Anil, Pathanamthitta postal division superintendent V Balakrishnan Nair, panchayat members Sheeja T Joji, T B Prasannan and Ranni sub division postal inspector S Bhagyaraj spoke at the event. George Philip Punnamoottil received the memento for the best postal customer from the postal division superintendent.