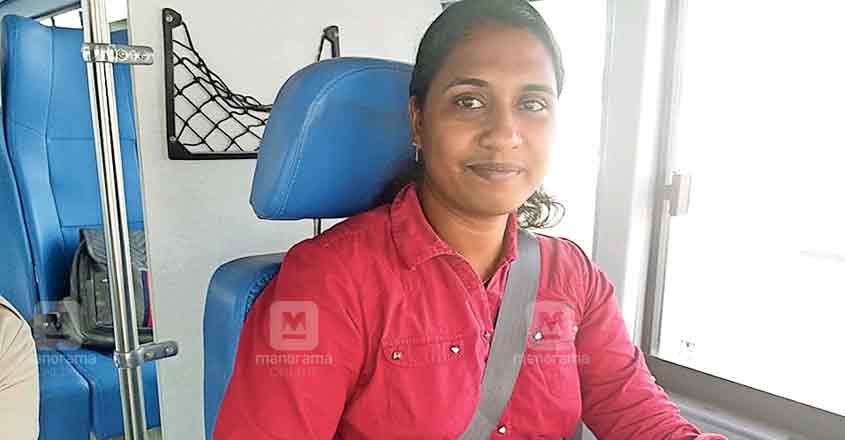 Kollam/Dubai: A 32-year-old from Kollam in Kerala has created history by becoming the first woman to secure licence to drive a bus in the United Arab Emirates (UAE).
Suja Thankachan, who is from Thrikkadavoor in Kerala's Kollam district, is the history-maker. She fulfilled one of her biggest dreams as she learnt driving while working as the conductor of a school bus in Dubai.
Ironically, Suja only has the experience of riding a scooter back home in Kerala. But she had always wanted to drive a heavy vehicle, a dream she nurtured ever since she saw her uncle driving around one during her childhood days.
After completing her college education, Suja had gone abroad about three years ago and secured the job of a conductor on a school bus. However, she still wanted to pursue her dream. When she shared this with her family members and school authorities, they fully backed her. But when she joined for driving classes, the training clashed with the school timings. However, the school authorities adjusted her timings, allowing her continue with her driving lessons.
She cleared the test only in her seventh attempt.
The Al-Ahli Driving Center, where Suja had trained, announced on their Facebook page that she was the first female to get the heavy bus driving licence. The officials at the driving centre also honoured Suja at an event.