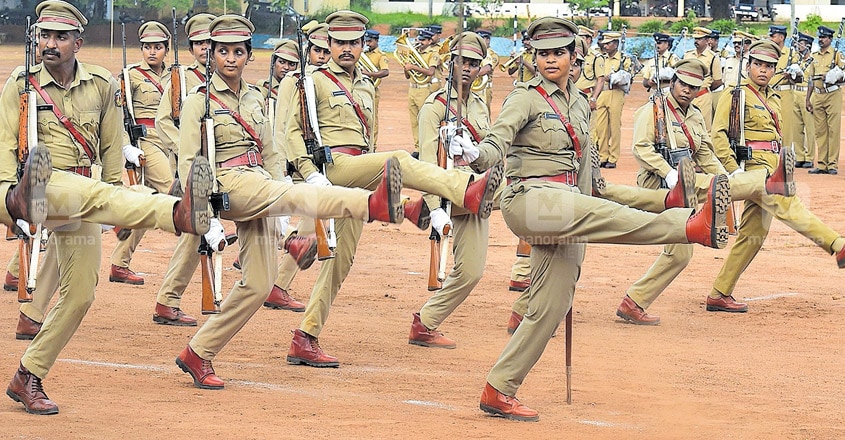 Thrissur: The first batch of women sub-inspectors (SI) directly recruited to the Kerala Police has completed training.

Of the 121 SIs in the batch, 37 are women. This is for the first time that women have been directly recruited to the SI post. For more than a year, these women had been training at the Thrissur Police Academy along with male recruits. Usually, women are given separate training.
Apart from the basic training, they are also given special commando training to thwart terror activities and coastal training. The recruits were also given training in computer, driving, swimming, yoga and traditional martial art 'kalari.' Special training was also imparted in disaster management and cybercrime investigation.
It was often pointed out that the regular probe teams of the Kerala Police, and special teams formed against terror groups do not have women cops. The latest recruitment aims to alter that. There were also allegations that women cops were kept out of mainstream jobs and given meagre tasks such as reception duty. This move is targeted at all those sexist stereotypes associated with the force. The passing-out-parade of the inspectors would be held on November 10 with Chief Minister Pinarayi Vijayan receiving the salute.